Opinion / Columnist
Hoping to build economy by 'creating' entrepreneurs and innovators is delusional and misguided!
04 Apr 2023 at 09:59hrs |
Views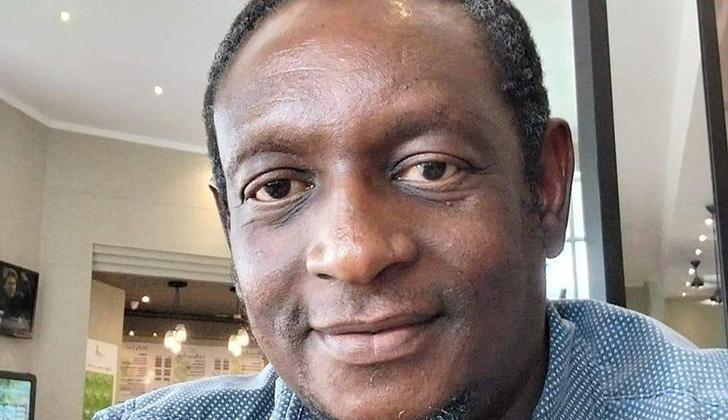 There is a popular saying - leaders are born and not created or made.
That is very true.
It is a futile exercise trying to make a leader out of someone who never had leadership qualities ingrained and inherent in them, from the get go.
The most productive and logical avenue to take is always to identify those already exhibiting raw unprocessed leadership potential from a very young age - who are then shaped, sharpened and polished into high-grade gems.
Let us remember that we are all born with our share of gifts and talents - which are easily identifiable from a tender age.
Someone who is born to be a musician can be seen by their natural love for not only singing, but also a knack for composing their own catchy tunes, even whilst still little children.
That is when the parents need to facilitate their child's access to proper training, grooming and molding - so that these skills are nurtured into tomorrow's world-famous top-chatting musicians.
A truly gifted musician, who will make it big in this industry - can neither be 'created or cloned' by others - if he or she never had the talent to begin with.
The best that can be expected is possibly a one or two hit wonder, flash in the pan, musician - who quickly fizzles out and fades away, and does not go far in the chosen career.
The world has witnessed many of these!
This logic applies to every other facet of life.
For instance, such greats as Byron, Wayne and Cara Black were not merely 'created' at some tennis academy - but, their father was swift in identifying their inherent passion and talent for the sport from when they were only kids.
Surely, it does not make sense hearing a child declaring that he wants to be a nurse or doctor when he or she 'grows up' - yet, not exhibiting any caring traits for those in pain or hurt, even at such a tender age.
We see the same in technology gurus as Steve Jobs, Bill Gates, Mark Zuckerberg and many more who became world-changers in this field with their revolutionary innovations and inventions.
These men were not 'created' at some so-called 'innovation hubs' at their respective schools or colleges.
No, not at all!
As much as 'innovative hubs' are very critical in the molding of innovators - but, they are more effective in sharpening those already possessing the talent for whatever science and technological pursuits they have been passionate about from a very young age.
The Jobs, Gates and Zuckerbergs of this world were already tinkering with tech gadgets and computers from childhood - with Bill reportedly even having designed a database software for his high school, when such things (databases) were practically still unheard off.
We can also touch on entrepreneurs.
Those with the 'calling' to be business people are identifiable in they childhood - with their love for engaging in, or even coming up with, creative business or money-making concepts - whether at school, home, or in their neighborhood.
That is why it is so imperative to have effective career guidance and counseling services in schools - whose trained personnel can identify what each child is truly gifted in - a skill which is then meticulously shaped and sharpened.
It should not surprise anyone that I am such a prolific writer - since this is a passion I possessed from a very young age - to the extent that I would produce handwritten articles and newspapers (out of exercise book pages) for my classmates at school.
At times, even during high school examinations - if I finished early, whilst still waiting for 'finish time' (since no one could leave the room before that) - I would spend that time writing articles on unused answer sheets, which I would later circulate amongst my classmates.
They all looked forward to these.
To be expected, I began writing for a real newspaper - a weekly in our city of Kwekwe - in 1989, when still in Form Three, later having my own regular social justice column two years later (in Lower Six).
Where am I going with this?
I always find it rather disturbing when we in Zimbabwe believe that we can actually build our economy and country on 'creating' entrepreneurs and innovators.
This has been a common narrative by our government - mainly, as a result of a struggling economy - whereby, our young ones are failing to secure employment, or if they do, they are poorly paid.
I strongly believe this call is not being made out of a genuine desire to see more opportunities for our youth, or as a way of encouraging entrepreneurship (as opposed to job seekers), or even innovators to take this country onto the science and tech global map.
This is being done for the sole purpose of diverting the relentless pressure on the Zimbabwe regime over the failing economy - by a young generation that is angry and disgruntled over the lack of real opportunities for a good successful future.
Herein lies the problem!
No one can sincerely expect to resuscitate, let alone grow, the economy and country by 'creating' entrepreneurs and innovators from people who were never passionate about such pursuits in the first place.
It is an excellent and brilliant idea when these policies are targeted at those who already possess the passion - as alluded to before - whose skills merely require shaping and sharpening.
However, this becomes a senseless pursuit when applied to those who are 'forced' into these career options out of sheer desperation - who are stuck in an economy without meaningful opportunities in areas, in which one is genuinely talented, or passionate about.
As mentioned earlier, I was born a writer - and as such, it would be quite illogical or even a short-lived undertaking - if I were to venture into farming, for instance.
I hate farming, and I would be exceedingly frustrated - and, in all likelihood, give up - or at the very best, not develop my enterprise far.
In fact, that is exactly what we currently witness in Zimbabwe - with those 'forced' by circumstances into so-called 'empowerment projects' all doing the same thing, and hardly growing from where they started.
Only those who already had it in them are making it big - but, the rest are just frustrated and depressed souls - who are always hoping for the economy to improve, so that they switch to what they genuinely love doing.
For them, whether it is street vending, or producing home-made detergents, or poultry farming - it is all a part-time venture for them to simply make ends meet - and, definitely not something they dream of pursuing for the rest of their lives.
How then can any government expect to grow the economy that way?
Real entrepreneurs, or innovators, or those with any other calling are driven by passion which makes them not only resilient in times of difficulties, but also super creative and successful in whatever they do.
Let me go back to my writing example.
I have mentioned this before that, some years back - when my life had hit rock-bottom, lacking even a smartphone, let alone a laptop - that never stopped me from pursuing what I loved doing.
There are those who may not know that a huge chunk of my articles - read by many over a period of quite a number of years - were actually written on a feature phone (popularly known as 'kambudzi' in Zimbabwe).
Those were those brands with internet connectivity (although very primitive) and Opera Mini - which enabled me to pen my articles straight onto my email (as they obviously did not offer any word processing apps) - thereafter, sending (after some proofreading, of course) for publishing to various newspapers.
I did this not out of desperation, but a deep passion for writing.
Even today, as I write this article, I am simultaneously cooking breakfast for my family!
Indeed, I usually write my articles on my smartphone - which enables me to do so even in bank or supermarket queues, whilst traveling as a passenger, or sitting in a restaurant - virtually anywhere I get the inspiration for a topic.
Similarly, not forgetting that I do not even do this for any payment - although, I always pray for an opening, whereby I am actually paid for my writings.
Imagine the same passion being found in our entrepreneurs, innovators, farmers, teachers, nurses, doctors or any one else.
Just imagine the phenomenal heights our businesses, science and tech, and all facets of our economy could rise - if those in them were actually driven by passion - and not out of poverty, and a desperate need to make ends meet.
As the situation stands today, we are not going anywhere as a country - as long as those in authority believe that we can grow our economy through people who were never passionate or even talented about whatever ventures they followed.
Zimbabwe has to be fixed first - so there are opportunities that meet each individual's passion.
Once someone follows a path that they have always loved from a tender age - there is no limit to the heights they can reach.
In so doing, this will have an immediate positive knock-on effect on the economy - leading to even more growth.
Nonetheless, what the government of Zimbabwe is trying to do - by 'forcing' entrepreneurship and innovativeness in science and tech - is foolhardy and ill-conceived.
It is akin to expecting to reap where one never sowed!
There are no shortcuts to economic development - and, if the Zimbabwean authorities are serious about promoting such things as entrepreneurship and innovativeness - then, they need to first fix the economy, in order to open up opportunities for different talents and passions.
There is no way entrepreneurs and innovators can be 'created' - since they are born!
- Tendai Ruben Mbofana is a social justice advocate, writer, researcher, and social commentator. Please feel free to WhatsApp or Call: +263715667700 | +263782283975, or email: mbofana.tendairuben73@gmail.com
Source - Tendai Ruben Mbofana
All articles and letters published on Bulawayo24 have been independently written by members of Bulawayo24's community. The views of users published on Bulawayo24 are therefore their own and do not necessarily represent the views of Bulawayo24. Bulawayo24 editors also reserve the right to edit or delete any and all comments received.