Opinion / Columnist
'Impeach Mnangagwa over gold mafia!' No, focus on denying him legitimacy and all else will follow!
06 Apr 2023 at 17:29hrs |
Views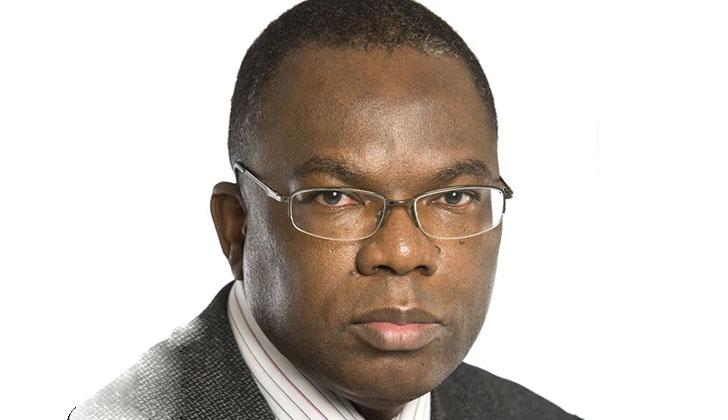 Team Pachedu have done excellent work in the fight for free, fair and credible elections. However in calling for Mnangagwa to be impeached over the Al Jazeera Gold Mafia expose, they are losing the plot.
"As Team Pachedu, we think the opposition should put the necessary pressure on Mnangagwa to step down and a good safe way is to move a motion to impeach him in Parliament.
"The legislators have a role to play in checking the executive," Team Pachedu told NewsDay.
Yes, the opposition MPs can table a motion to impeach Mnangagwa, but to what end and purpose! Even if they did table the motion, it will be quashed like a bug underfoot. Remember Zanu PF has 2/3 majority in parliament and these MPs are not accountable to ordinary Zimbabweans but to Mnangagwa and the rest of the corrupt ruling elite! Mnangagwa and his cronies rig elections – remember!
As long as Zanu PF is able to rig the elections and stay in power the gross mismanagement, rampant corruption and tyrannical oppression will continue. So, if we are serious about ending the mismanagement, corruption, etc. we must focus on implementing the democratic reforms to ensure free, fair and credible elections. Anything else is just a waste of time and effort!
We are in the middle of an election campaign and will be going to the polls in four months' time. There is overwhelming evidence already to show the process is flawed and illegal including the failure to produce something as basic as a verified voters' roll. Team Pachedu has done excellent work in helping to document some of the evidence.
Zanu PF is rigging these 2023 elections. After 43 years of rigged elections, it is insane to let this happen yet again!
With four months to go before polling day, it is too late to get any meaningful democratic reforms implemented nor can we stop the elections going ahead. What we can do is make sure everyone knows that these elections as flawed and illegal and cannot therefore produce a legitimate government. Zanu PF must not be allowed to get away with yet another rigged election and granted political legitimacy.
It is a well-documented historic fact that Zimbabwe's opposition MDC/CCC have played a major role in helping Zanu PF rig elections and get away with it. MDC leaders had the golden opportunity to implement the democratic reforms, notably during the 2008 to 2013 GNU. They failed to implement even one reform.
Worse still, Chamisa and his opposition friends have insisted on participating in these elections knowing fully well that Zanu PF was rigging the elections and that participating will give the process some modicum of credibility and the outcome legitimacy. They have participated regardless out of greed.
"The worst aspect for me about the failure to agree a coalition was that both MDCs couldn't now do the obvious – withdraw from the (2013) elections," confessed David Coltart, CCC Treasurer General, in his Book, The Struggle Continues 50 years of Tyranny in Zimbabwe.
"The electoral process was so flawed, so illegal, that the only logical step was to withdraw, which would compel SADC to hold Zanu PF to account. But such was the distrust between the MDC-T and MDC-N that neither could withdraw for fear that the other would remain in the elections, winning seats and giving the process credibility."
Chamisa and his CCC friends are once again participating in these flawed and illegal 2023 elections to give Zanu PG legitimacy out of greed. How long are we going to allow this blatant betrayal of the people fight for reforms and free elections to continue, for Pete's sake!!!!
The suggestion that the opposition MPs must table a motion to impeach Mnangagwa will be a welcome distraction from addressing with the critical questions; why the sold out on reforms and continue to do so by participating in flawed elections?
Indeed, the very act of raising the motion of impeaching Mnangagwa on corruption, even if everyone knowing it is academic, will be a feather in the opposition's cap. They will see it justification for their continued participation in these flawed elections!
The number one task before us is making sure Zanu PF does not get political legitimacy and thus get away with yet another rigged 2023 election. The last thing we want is give the sell-out opposition a feeble excuse to justify their participation.
Tabling the motion to impeach Mnangagwa over the gold looting will be no more than a house-fly to a elephant, the Al Jazeera documentary has been a swarm of stinging bees, at the very least. Deny Mnangagwa political legitimacy and the Zanu PF dictatorship will end and with it the mismanagement, corruption, etc.
We can end the Zanu PF dictatorship, the regime is rigging these elections and knows that getting away with it is not going to be easy. The regime on the ropes and we need to stay focused and not the distracted by impeachment side show of no consequence!
Source - zimbabwelight.blogspot.com
All articles and letters published on Bulawayo24 have been independently written by members of Bulawayo24's community. The views of users published on Bulawayo24 are therefore their own and do not necessarily represent the views of Bulawayo24. Bulawayo24 editors also reserve the right to edit or delete any and all comments received.