Opinion / Columnist
What's there to 'investigate' in Al Jazeera lies?
07 Apr 2023 at 10:19hrs |
Views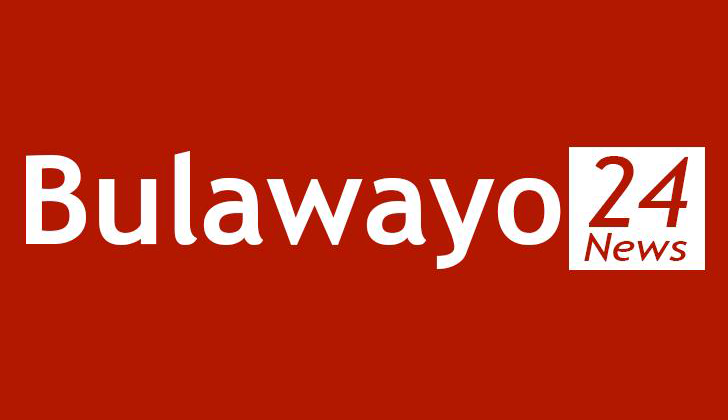 IF the Zanu-PF regime was a soccer player, it would be the top goalscorer.
The prolific goalscoring would unfortunately not be into opponents' nets, but into their own net.
That is what the Emmerson Mnangagwa administration has always been notorious for over the past years — scoring dramatic own goals.
In fact, I always assert that this government has done more damage to its own reputation than any of the so-called "detractors or agents of regime change".
This time around, the Mnangagwa government did not disappoint as it did everything according to script — shooting itself in the foot over and over again on the issue of Al Jazeera's earth-shattering Gold Mafia exposé on alleged gold smuggling and money laundering by some in government and the private sector.
Watching Zanu-PF in action when it matters most is like watching a hilarious comedy show; only that this is no skit, but involves the lives of real people, mostly ordinary citizenry, who are left to suffer the consequences through untold agony and poverty.
After having dismissed the documentary released by Qatari broadcaster, Al Jazeera, as utter nonsense and lies, government now tells us that it has instituted investigations into the matter.
How disingenuous and confused can one get?
This is one of the clumsiest responses after being trapped in a tight corner, from which it has become more and more difficult to escape.
It is akin to someone caught in a noose, the more they pull, the tighter the strangle.
In fact, the Press conference by Information, Publicity and Broadcasting Services minister Monica Mutsvangwa was eerily symbolic of the chaos, confusion and comedy of the Zimbabwe regime, held amid noisy sounds of hammering and other repair work.
This was the first official response by the authorities in Harare ever since the first installation of the four-episode Al Jazeera documentary was aired.
Surely, what normal government would not immediately react in the face of confessions by individuals caught on camera, not only offering to smuggle gold and launder billions of dollars, but also boldly and confidently naming the President as the head of this so-called "Gold Mafia"?
Who would, in their right mind, not react if someone makes wild, defamatory and outrageous allegations? The answer is simple: the Zanu-PF regime would.
In fact, the Zimbabwean administration — with guilt written all over its face — bizarrely resorted to its excitable secretaries of information, fanatical supporters, and nameless Zanu-PF social media trolls to dismiss the Al Jazeera exposé.
Who does that when faced with such grave accusations? You now know.
The main narrative spewed by all these mouthpieces was purely dismissive of this exposé as a work of pure fiction propagated by "the country's detractors and agents of regime change", who sought to soil the ruling establishment's image.
Nonetheless, as we have repeatedly witnessed numerous times before that this regime does not need to be tarnished by anyone because it is capable of doing it to itself perfectly!
Then, there were those who sought to sanitise these clear cases of gold smuggling and money laundering weirdly claiming this as some form of "sanctions busting".
In the same process, feigning ignorance of the fact that Zimbabwe's gold (or, any other mineral, for that matter) was not under any sanctions, neither was the Reserve Bank of Zimbabwe (RBZ), whose subsidiary Fidelity Printers and Refiners was the official buyer and seller of gold in the country.
This is an undeniable fact also reiterated by RBZ governor John Mangudya, who issued a Press statement immediately after the release of the initial snippets of the documentary, making it abundantly clear that Zimbabwe's mineral trade was not on sanctions and the country could trade freely across the globe.
This effectively means that there was absolutely no need for "sanctions busting", throwing that claim into the dustbin in which it belongs.
We also witnessed, in sheer bewilderment, a section that had the audacity to allege that such criminal activities were actually above-board, and beneficial to the country since the gold in question was paid for and no miners were prejudiced.
Wow, can ignorance reach such heights?
For crying out loud, we are talking about money laundering here!
Yes, when dirty money is being cleaned — which is what is meant by laundering — it goes through channels that appear legitimate. The gold was, indeed, bought and miners paid, but the real question is: "From where, and through what means was the money used to procure that gold derived?"
Based on the Gold Mafia documentary, those caught on camera freely and proudly agreeing to launder cash were fully aware that what they were being offered was dirty money earned through illegal means, which needed to be cleaned by buying gold in Zimbabwe.
Those filmed also admitted that they did this all the time, boasting of laundering and smuggling billions of dollars.
Therefore, as much as the gold was, indeed, paid for this was as a way of cleaning dirty money, which is illegal, according to both Zimbabwean and international laws.
Furthermore, the "bought" gold was smuggled out of the country, according to those filmed, with the explicit knowledge of high-ranking authorities to Dubai, in the United Arab Emirates, where it was resold.
Yet, on these smugglers' return to Zimbabwe, they declared billions of dollars, which they did not actually have — as a substantial amount would have been left in Dubai, in bank accounts linked to those involved — further prejudicing the country of its gold revenue.
Again, this was done with the knowledge and complicit of those in power.
How then could anyone with a grain of intelligence even perceive this as a form of "sanctions busting", or above board gold trading, or beneficial to Zimbabwe?
When those who accused "agents of regime change" for peddling lies, with the intent of "tarnishing the image of Zimbabwe and its leaders" were making their wild claims, on what grounds did these criminal acts, uttered straight from the proverbial "horse's mouth", betray the hand of "detractors".
Were these things not being said by those aligned to the ruling elite, who not only incriminated themselves, but also the highest office in the land?
Where was the opposition involved in all this?
As such, it was also shocking to hear presidential spokesman George Charamba unashamedly threatening that any journalist who reported the statements made by those filmed in the exposé would be jailed for defamation.
Wow, really Charamba!
If these accusations of the involvement of the head of State were scandalous and defamatory, then should the people supposed to be behind bars, not the ones who uttered them, in global media, in this regard false prophet Uebert Angel, his sidekick Rokki Doolan and Ewan Macmillian?
Why are they free while those merely doing their work of reporting what was said are being muzzled by threats of arrest?
After all has been said and done, the greatest shock was hearing that Mutsvangwa finally issuing a statement to the effect that government was taking the allegations made in the Al Jazeera documentary seriously.
So, after weeks of totally ignoring the very grave criminal accusations — prejudicing our country billions of dollars — the Mnangagwa regime has decided to act!
What I am curious to know is to what extent will these supposed "investigations" go? Who exactly are they going to probe?
What I find rather troubling is that this had already been dismissed as mere "boastful behaviour and name-dropping by personalities seeking personal gain and glory".
So I take it that before these so-called "investigations" have even gone anywhere, there are those repeatedly named in the documentary who have already been exonerated and will not be locked up?
If that is the case, then this entire process is one big sham.
It is undeniably clear to both the country and world that Zimbabwean authorities are emitting a very foul stink, which all of us can distinctly smell.
There is nothing of significance to expect from this government except possibly placing on the altar of expediency one or two sacrificial lambs.
However, it is quite obvious that the real god-fathers of gold smuggling and money laundering will remain untouchable.
This is Zimbabwe, where crooks and criminals rule with impunity, while those who fight and expose corruption live in constant danger of being locked up over spruced charges.
Source - newsday
All articles and letters published on Bulawayo24 have been independently written by members of Bulawayo24's community. The views of users published on Bulawayo24 are therefore their own and do not necessarily represent the views of Bulawayo24. Bulawayo24 editors also reserve the right to edit or delete any and all comments received.