Opinion / Columnist
Croco Motors legal representatives exposed as incompetent
12 Apr 2023 at 16:21hrs |
Views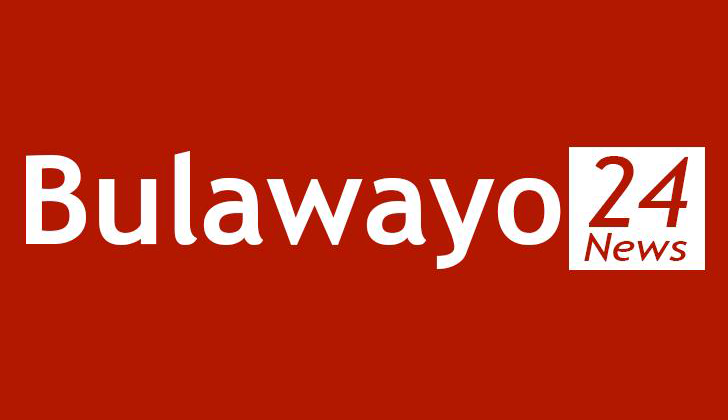 Croco Motors has suffered major and humiliating legal defeats which have exposed their legal representatives as incompetent. The company has been embroiled in a legal dispute with a young woman and Entrepreneur identified as Kudzayi Munda.
Kudzayi sought legal recourse after suspected foul play by Croco mechanics caused severe damage to her Mercedes Benz vehicle.
Croco motors chose the difficult path of confrontation when they could have apologised and resolved the issue amicably.
It is alleged that Croco motors has a history of disdain against women which has been corroborated by how they treat their female employees and now clients as observed in the Kudzayi Munda case.
The matter which was heard at the high court revealed a gross incompetence and negligence by Croco motors staff.
The High Court ruled against Croco motors who lost the case to the young formidable Kudzayi Munda who is also represented by a young female lawyer.
Croco motors failed to stomach the defeated handed to them by the all-female duo and took the matter to the Supreme Court where their legal team and facts proved that the law was on Kudzayi Munda's side.
The dispute has dragged in Croco managers who are now in deep trouble after allegations emerged that Croco motors poured diesel into a model which uses petrol and been had brought in for service, the service provider then allegedly used unqualified mechanics to try and fix the issue resulting in complete damage to the vehicle.
It is alleged that Croco managers went on to intimidate the client after she had engaged lawyers.
Kudzayi Munda was given a courtesy Croco vehicle to use after her vehicle had been taken by Croco motors to try and rectify the problem.
The vehicle had a tracking device which implied that Croco motors knew where the vehicle was at any given moment.Ms Munda also fueled the said vehicle at their Puma Mt pleasant service station during the duration of her use further confirming cars constant location.
Croco motors and their lawyers Atherstone and Cook a male dominated law firm had Kudzayi arrested for being in posession of a vehicle she had been given by Croco motors.
The high Court and supreme Court have ruled in favour of Kudzayi Munda and these upper courts have weighed the case against the facts and evidence and came to a legal conclusion that Croco motors was wrong in their conduct.
It is alleged that the Chief Security Officer at Croco motors harassed and intimidated the lady over the legal route she had taken, and later got her arrested on a theft of trust property charge in a bid to intimidate her into dropping the lawsuit against Croco motors.
In a bizzare fashion the police released Ms Munda after she spent a night in the cells, she was not released by the courts. This prompted Ms Munda to write an official complaint to the Commissioner General of Police complaining against the wrongful arrest and abuse of state apparatus.
Ms Munda applied for a protection order against Croco Motors. The automobile dealer surprisingly opposed the protection order application and lost to the young Ms Munda. Legal analysts laughed at the fact that Croco Motors even tried to oppose a protection order implying that they wanted to continue harassing a young woman who had sought refuge and protection through the law.
Ms Munda went on to engage 24 hour security as she feared for her life and safety.
A Croco Motors manager name withheld was also dragged into the scandal over sexual harassment as he allegedly made sexual innuendos and seductively called the client "Mai mwana" refusing to be professional in his conduct with the lady.
Croco motors is spending a lot of time in the courts and equally expending a lot of resources which could have been used to fix the young lady's vehicle or even replace it and everyone walks away happy and without any bad blood , trauma or scars.
A legal analyst Brighton Ncube said, "I blame the lawyers who are probably billing Croco motors on this merry go round trip to humiliating defeats."
Ncube added that, "The morally sound thing to do was to agree on a settlement with the young lady before the matter got messy, but that would have meant less business and less billables for the law firm.
"Croco motor's has suffered reputational damage from their conduct and how they handled this matter and the board should look introspect and really ask hard questions about how Croco motors ended up at a point where they harrass and victimise young women when the Second Republic under President Mnangagwa is all about protecting and advancing young women.
"Croco leadership needs to review their policies and conduct and hopefully they have learnt their lesson from the defeats they have suffered in the high court and supreme court."
Source - John Saurombe
All articles and letters published on Bulawayo24 have been independently written by members of Bulawayo24's community. The views of users published on Bulawayo24 are therefore their own and do not necessarily represent the views of Bulawayo24. Bulawayo24 editors also reserve the right to edit or delete any and all comments received.