Opinion / Columnist
'I'm working for investor-friendly environment" insist Mnangagwa. Watch again Al Jazeera Gold Mafia. I rest my case!
16 Apr 2023 at 18:43hrs |
Views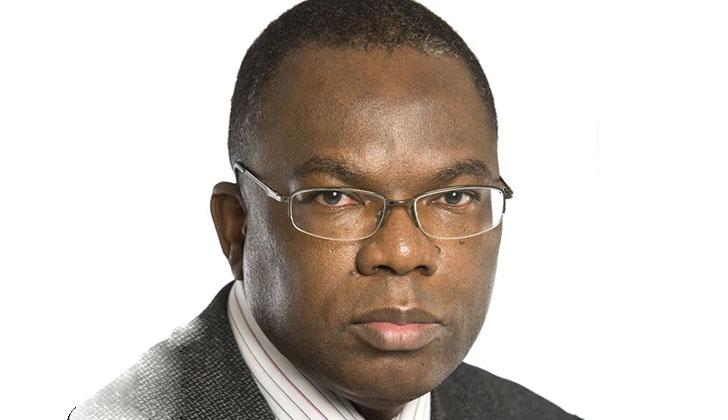 The spirit is willing, but the intellect is weak!
"Zimbabwe is open for business!" is the most enduring thing President Emmerson Mnangagwa has ever said since taking over from the late Robert Mugabe following the 2017 military coup. The mantra was motivated by his burning desire to revive the comatose Zimbabwe economy. Sadly, for him and the nation, he has no clue how to revive the economy. None!
"My government is continually working towards improving the sustainable investor-friendly business environment. This in turn should attract more foreign direct investment into our economy and generate employment in all sectors of the economy," said Mnangagwa at the official opening of the Varun Beverages water and closures project in Harare.
"Such investment projects as the one we are witnessing today, as well as those by other investors, are quite crucial as they significantly contribute to economic growth and create employment for our citizens."
When Mnangagwa took over from the late dictator Robert Mugabe in 2017, he had rightly identified the two areas he needed to improve to create the investor-friendly business environment: end corruption and bad governance. He promised zero tolerance on corruption and promised to hold free, fair and credible elections.
The floodgate of local and foreign investment expected to follow the official launch of his "Zimbabwe is open for business!" campaign in January 2018 in Davos Switzerland did not materialise. Investors are savvy and shrewd lot, they held back to see if he was going to keep all his promises.
The blitzkrieg to arrest the those responsible for the rampant corruption and gross mismanagement, the two cancers that had all but destroyed Zimbabwe's once upon a time robust and promising economy, did not take place. Indeed, the corruption and mismanagement under Mugabe's rule is nothing compared to what is today.
The four-part "Zimbabwe: Gold Mafia" documentary on Al Jazeera has uncovered details of how Zimbabwe is losing US$1.6 billion per year to gold smugglers or 80% of traded gold and 5.7% of the country's US$ 28 billion GPD. The documentary focused on gold smuggling and money laundering only but the looting is just as rampant in other areas such as diamond, lithium and platinum mining and the purchase of fuel and medicine by the various cartels.
Looting ood said Varun Beverages' investment will help in the production of more affordable goods and reduce the country's imports bill.
"By the time the Second Republic came into being, we occupied between 35 and 37% of retail shelves, but now I am informed that we are around 81% in terms of production locally," he added.
The Minister of Industry and Commerce Sekai Nzenza, speaking at the same Varun Beverages official opening, said at least US$101 million was invested into the country's manufacturing sector last year. This is less than the US$133 million per month the country lost to gold smugglers alone! No nation can afford this level of economic haemorrhage and criminal waste of resources.
The Al Jazeera documentary showed that corruption in Zimbabwe is not because of the usual one or two rotten apples in the Police, Bank and other key institutions; the top brass in these institutions are either themselves corrupt and/or are under strict orders to do nothing. Most of the gold smuggling kingpins in the documentary underlined their very close links with President Mnangagwa himself or a very close member of his family.
Ambassador-at-large Uebert Angel, alias Diplomat Mafia, offered to use his diplomatic bag to carry dirty money to Zimbabwe. The alternative was to use Mnangagwa's presidential jet to transport the money. It was none other than President Mnangagwa himself who appointed Uebert Angel ambassador-at-large.
No wonder President Mnangagwa has failed to uproot corruption in Zimbabwe. How can he end corruption when he and his fellow Zanu PF ruling elite are the principal beneficiaries and the godfathers of corruption.
President Mnangagwa failed to keep his promise to hold free, fair and credible elections in 2018. No one in their right mind expected him to do anything else than rig the elections. He and his fellow coup plotters were not going to risk all in staging the coup only to risk losing power in a free election. Mnangagwa's "Zimbabwe is open for business!" was a lead balloon that never took off and it is no surprise the economy is now in total meltdown. Still, Zanu PF's hunger to retain power is as keen as ever and so the regime is blatantly rigging the 2023 elections.
Indeed, the looting of the country's resources has gone into overdrive because Mnangagwa inherited a bankrupt nation from Mugabe and has had to dig deep, he is now selling the nation's crown jewels, to raise the funds to bribe all and sundry to help him win these elections from the US$5 bag of maize meal for povo right up to the US$ 230 000 bonus paid to CIO directors and ZEC. The regime is also spending a fortune bribing the opposition to participate in these flawed elections.
Kamlesh Pattni, alias Brother Paul in the Al Jazeera Gold Mafia documentary, boasted how the wealth generated from his gold smuggling activities help Kenya's dictator, Arap Moi "survive" by buying off the off the opposition. Pattni moved to Zimbabwe and continued with the gold smuggling to help Mugabe and then Mnangagwa "survive". The failure by MDC/CCC leaders to implement even one reform during the GNU and they stubborn insistence on participating in flawed elections to give Zanu PF legitimacy all point to one thing – a corrupted and captured opposition.
Zimbabwe is a failed state, a pariah state that is failing to provide even the most basic needs such as clean water, education and health care to its people. Mnangagwa is selling the nation's crown jewels in a desperate bid to stay in power only to drag the nation even deeper into the hell-on-earth Zanu PF landed us all into.
Mnangagwa and his fellow Zanu PF cronies are just buffoons whose hunger for absolute power is insatiable, they would rather see the whole nation in economic ruins than see anyone else rule the country. Our curse has just been compounded by having a corrupt, incompetent and utterly useless opposition that has repeatedly betrayed the nation's fight for reforms, free elections and good governance for a share of the spoils of power from Zanu PF.
Mnangagwa is rigging the 2023 elections so he can continue to preside over the wholesale looting of the nation's gold, diamonds, etc. and the nation's future, hopes and dreams. We must stop this insanity! Mnangagwa and his Zanu PF do not have the divine right to ride roughshod over us denying us our meaningful say in the governance of the country. It is us who have let them ride over us roughshod and after 43 years it is insane to let this continue. They are not just mortals but buffoons, for Pete's sake!
Source - zimbabwelight.blogspot.com
All articles and letters published on Bulawayo24 have been independently written by members of Bulawayo24's community. The views of users published on Bulawayo24 are therefore their own and do not necessarily represent the views of Bulawayo24. Bulawayo24 editors also reserve the right to edit or delete any and all comments received.