Opinion / Columnist
Uebert Angel should never take Zimbabweans for fools!
16 Apr 2023 at 18:48hrs |
Views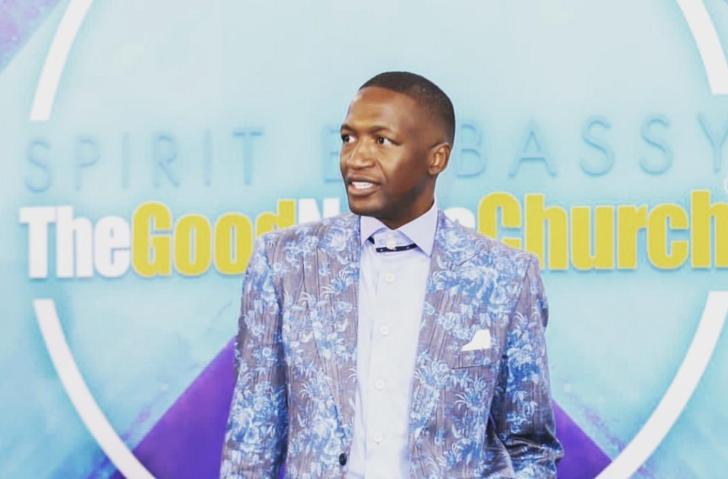 So, according to the motor-mouthed self-proclaimed 'prophet' Uebert Angel - his willingness to assist launder U$100 million, on behalf of undercover investigative journalists, was all part of a 'classified intelligence operation'?
He was just playing along with those people posing as Chinese criminals - 'after consulting national security to conduct security checks on them', who advised him that something was fishy!
Angel, through his lawyer Lovemore Madhuku, further claimed that a 'decision was taken with intelligence authorities to play along and would not cancel these interactions'.
In other words, what we witnessed in the documentary was the so-called 'prophet' attempting to 'gain intelligence out of it and see how far Zimbabwe's enemies could go and what their agendas were'.
He even alleged that the people he phoned, and put on loud speakers for all to clearly hear their voices, were actually not Henrietta Rushwaya and Auxillia Mnangagwa - the president of ZMF (Zimbabwe Miners Federation) and First Lady, respectively - but, mere decoys!
Wow!
Fine, for argument's sake, let us say this is all true.
The first question would naturally be - what intelligence exactly did Angel and his supposed 'intelligence authorities' gather from these repeated meetings?
Surely, if this claim by Angel was to be taken seriously, then they would have known that these people were not some 'Chinese criminals', but actually Qatari-based Al Jazeera investigative journalists.
If they failed to figure that out, then what are we to say about our country's intelligence gathering capabilities?
In fact, is Angel not supposed to be a renowned 'prophet of god' - who can even 'prophesy' the number of tomatoes in one's refrigerator?
So, how come he could not even tell that he was dealing with undercover journalists, who were investigating (and, secretly filming) money laundering and gold smuggling in Zimbabwe?
Additionally, is it not odd that, even with the claimed assistance of 'intelligence authorities', he still failed to unravel this fact?
If they could tell that there was something dubious about these 'Chinese criminals' - then, were they not expected to have arrested these people, who were openly declaring their intentions to commit criminal acts - whilst, also trying to rope in the highest office in the land?
Yet, the undercover journalists managed to complete their investigations and filming unmolested - freely talking with several other shady individuals involved in money laundering and gold smuggling, in the process - then, flying out of the country, back to their Al Jazeera base, without any action being taken by the Zimbabwe administration.
As a matter of fact, what was the point of even setting up this elaborate 'national intelligence' scheme, as alleged by Angel - when what these journalists were proposing was pure criminality?
Why did they not arrest these 'Chinese criminals' during, or immediately after, the very first meeting - then, carrying out further investigations, under formal interrogation?
Maybe, that is when they were going to discover that these were actually undercover journalists.
Nonetheless, as events panned put, there was clearly no interest at all in bringing to book people who were seeking assistance in laundering US$100 million in dirty money.
Angel and team rather chose to meet these people over and over again - in the process, freely making one self-incriminating statement after another.
I am more than certain they were dumbfounded discovering that they were to feature in an Al Jazeera documentary on money laundering and gold smuggling in Zimbabwe - when this was announced a month or so ago.
They had no clue, at all, with whom they were actually talking!
Yet, they talked and talked, bragged and bragged.
What, then, does that mean?
Can anyone be blamed for believing that what we watched - in utter shock and disgust - in the documentary, was the absolute truth?
Why should we not believe that Angel was genuinely interested in facilitating these shady deals - by helping launder dirty cash, as well as move it, or the gold bought using this money, to Dubai (UAE)?
Why then are we to doubt what these characters - like Angel, his sidekick Rikki Doolan, convicted gold smuggler Ewan Macmillian, CAAZ (Civil Aviation Authority of Zimbabwe) security manager Cleopas Chidodo, and others - asserted, as they proudly spilled the beans on high level corruption in Zimbabwe?
In the same vein, on what grounds are we to dismiss the voices we heard clearly on loud speaker (Auxillia Mnangagwa and Henrietta Rushwaya) as those of mere decoys?
I am quite sure most Zimbabweans now know these people's voices - as we have heard them speak on numerous occasions - with the First Lady featured on state-controlled ZBC nearly on a daily basis.
Let us remember that each person has their own unique way of speaking - specific speech mannerisms and voice patterns, which can never be copied perfectly, even by trained mimics or doubles.
In other words, given a few seconds of a voice recording, it is quite easy for a keen listener to deduct whether this was truly spoken by the named person, or by someone else (even a so-called 'decoy').
In fact, this is true even for a piece of written work.
No one, regardless how good they think they are - can pen any article pretending to be me (for instance), and hope to get away with it - as there will always be some minute details in my writing patterns and usages of words, syntax and grammar, that are specially unique to me.
In any case, is Angel telling us that there were trained 'decoys' or voice impersonators for Mnangagwa and Rushwaya already on standby?
One more parting shot for our 'prophet'.
If his participation in this embarrassing debacle was all a well choreographed state-sanctioned 'classified intelligence operation' - why, then, were his bank accounts (as well as those of Macmillian and Chidodo) frozen by the government of Zimbabwe?
Additionally, for what reason would information minister Monica Mutsvangwa, in a press conference last week, declare that the Emmerson Dambudzo Mnangagwa administration was taking these revelations in the documentary seriously?
She even went further in describing Angel and Doolan's antics as 'mere boastful behavior and name dropping by personalities seeking personal gain and glory'!
Surely, does that signal people who were 'just playing along', as part of a plan with 'national intelligence authorities to gain intelligence on Zimbabwe's enemies'?
It would appear Angel himself was deemed an 'enemy of Zimbabwe', judging by the subsequent action and statements by the information minister.
All I can say is that - this flimsy attempt by the disgraced 'prophet' makes the nation even more convinced that everything he (and others) uttered to these Al Jazeera journalists was true.
- Tendai Ruben Mbofana is a social justice advocate, writer, researcher, and social commentator. Please feel free to WhatsApp or Call: +263715667700 | +263782283975, or email: mbofana.tendairuben73@gmail.com
Source - Tendai Ruben Mbofana
All articles and letters published on Bulawayo24 have been independently written by members of Bulawayo24's community. The views of users published on Bulawayo24 are therefore their own and do not necessarily represent the views of Bulawayo24. Bulawayo24 editors also reserve the right to edit or delete any and all comments received.