Opinion / Columnist
SADC will not let Zanu PF 'continue' rigging elections. After 43 years of shamelessly endorsing rigged elections!
16 Apr 2023 at 18:52hrs |
Views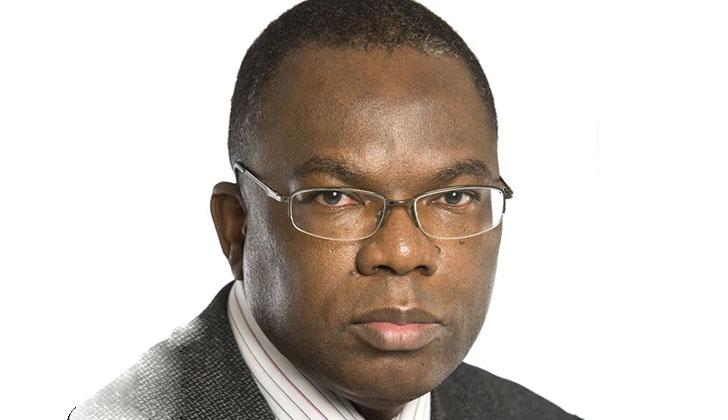 "Zimbabwe has always been violating those (election) principles and guidelines as far as elections are concerned," acknowledged SADC Electoral Advisor, Likhwa Dlamini said after meeting Nelson Chamisa and his CCC team. CCC have the usual catalogue of issues to complain about.
"SADC is there to assess the likelihood of such incidents recurring, but our report does not address such issues and if they keep on recurring, there are other senior structures that deal with such issues.
"But SADC will not sit down and watch this continuing.
"We are not going to use force or push through the throat everything that we think of.
"We are going to do it in a way that would make us remain brothers and sisters."
"Our presence here is to do an assessment and detect issues, which I think are of concern and then assist."
It must be noted that SADC facilitated the implementation of the democratic reforms, the only sure way to end Zimbabwe's culture of political violence and vote rigging, during the 2008 to 2013 GNU. Nelson Chamisa and his MDC friends wasted that golden opportunity by failing to implement even one reform in five years.
Worse still, SADC leaders wanted the 2013 elections postponed until reforms were implemented, in a last-minute attempt to get the reform implemented. "If you go into the election next month," SADC leaders told Morgan Tsvangirai and his MDC friends to their faces. "You will lose. The elections are done!"
Alas! MDC leaders paid no heed and participated in the 2013 elections, which Zanu PF blatantly rigged, as SADC leaders had predicted. Zimbabwe's opposition has insisted in participating in these flawed and illegal elections disregarding the repeated calls for reforms before elections from other quarters such as the EU and Americans.
There are five key points that must be said here:
1) SADC election observer teams endorsed the Zanu PF rigged 2013 and 2018 elections as being "substantially free and fair". Of course, it is disappointing that this was ever allowed to happen. One hopes the commitment "SADC will not sit down and watch this continuing" will be honoured from now on!
2) Not even one meaningful reform has been implemented since the June 2013 SADC meeting when the leaders called for the elections to be postponed. The 2023 elections are four months away, no meaningful reforms can be implemented now. SADC must reiterate its 2013 demand for elections to be postponed until reforms are implemented!
3) The MDC leaders did not implement any reforms during the GNU and squandered the chance to boycott the 2013 and 2018 elections and redeem themselves because of greed. CCC are hell bent on participating in these 2023 elections regardless how flawed and illegal the process get, Chamisa and company are just paying lip service to reforms.
4) Indeed, it is this assurance that MDC/CCC will not implement reforms nor boycott elections no matter how flawed the process gets that have given Zanu PF the confidence to ignore demands for meaningful reforms and holding free elections. If we are serious about ending Zimbabwe's curse of rigged elections and bad governance then we must apply pressure on both Zanu PF and CCC to accept democratic changes.
5) If SADC will not condemn the 2023 elections in advance, then SADC election observers must judge the process on the evidence gathered on the ground. Whether or not the country should have another GNU if the election fail to produce a legitimate government as happened in 2008; is not for SADC to say. The regional body must allow the people of Zimbabwe and the rest of the international community deal with that. This is not too much to ask!
Source - zimbabwelight.blogspot.com
All articles and letters published on Bulawayo24 have been independently written by members of Bulawayo24's community. The views of users published on Bulawayo24 are therefore their own and do not necessarily represent the views of Bulawayo24. Bulawayo24 editors also reserve the right to edit or delete any and all comments received.