Opinion / Columnist
There is some hope in Zimbabwe!
23 Apr 2023 at 07:49hrs |
Views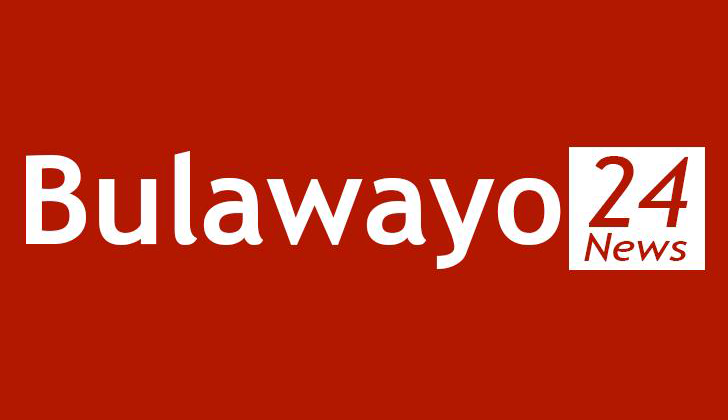 On March 27, 1902 the London Guardian announced the death of imperialist, Cecil John Rhodes
His last words were these. "So little done, so much left to be done!"
These words apply to our Zimbabwe, as we celebrate our Independence Day. While little has been done to improve the lives of the people, it is also true that some valuable lessons have been learned.
I see a shadow of hope, the size of a man's palm in the clouds.
Primary elections
In a reality where the opposition has no breathing space, Zimbabweans have adapted and evolved a system whereby opposition forces worth within the one-party state and have created a democratic platform in the primaries.
The reasons given for the defeat of 18 Zanu-PF heavyweights in the primaries are the same everywhere. The peaceful nature of the primaries shows that Zimbabweans have created a new democratic platform, nicely, without seeking permission from above.
Two extreme examples will suffice to prove our point. The defeat of Justice Wadyajena in the Gokwe primaries as well as that of Ziyambi Ziyambi in Zvimba should bring joy to lovers of freedom and political scientists at U-Zee.
Brother Justice is accused of arrogance, being a loudmouth, a showoff and being indifferent to the poverty of his district, relying on his "bosses" to retain power.
He chaired the portfolio committe on agriculture in parliament and was influential in projects outside as well.
He was arrested for allegedly misusing a US$5 million fund assigned to him in another role for development in this area. With this cloud over him, he boasted that he would retain his position till 2030 (or till donkeys come home). He is the same brother who bought a yellow Lamborghini, spending a quarter million US dollars and avoiding paying customs duties.
The roads in Gokwe are impassable.
What brings us hope is that the stalwart citizens of Gokwe waited patiently for their turn, and when primaries were held, lined up nicely and gave the brother a sound thrashing at the polls (Zimbabwe English) Not only was he nicely defeated, but they also composed a song, which is on my Tik-Tok video as we go to press.
Chrous: Wadyiwajena nepwere
You have been beaten by a toddler.
A similar electoral thrashing delivered to Brother Ziyambi Ziyambi in Zvimba by a "Girl Power Movement" was most humiliating.
Joana Mamombe told a British newspaper that when she returned to parliament, after a stint in some stupid stinking jailhouse for a non-crime, what pained her most was the reception she received from the heartless Ziyambi.
As she told of her experience, how she was poked in her private parts by some guards, Ziyambi was playing the buffoon and wishing that she should have received more.
Ziyambi, who had gathered 4 074 in the first round came out the worst in the second round with 2 331 votes to Flora's 6 022 votes.
Dear readers, I am working in a public library, and I cannot contain my laughter. I see the librarian directing a severe eye at me.
You see, an informant has sent me a song.
Ziyambi ziyambi, takamuyambira
Usakanganwa kumusha
Ziyambi, we warned you.
Don't forget where your bread is buttered.
If you fail to laugh at such jokes, you are not human.
This is a hopeful sign that the Zanu-PF system can develop internal checks and balances, and these primaries can further be developed as the basis for democratic change.
Serious misunderstanding.
There is no man more misunderstood today than Kudakwashe Tagwireyi. Following European and US misinformation, Kuda has been painted as a monster who must be crushed at all costs.
What is missing is that Kuda was an honest businessman under the tradename of Sakunda, and at a time he seemed to have reached a platform for a take off between 2007 and 2014, the economy tanked.
The most fearful threat, however, was that the promise of his success caught the attention of Zanu-PF vultures.
In the words of Gold Mafia, Ewan MacMillan, once those vultures get their talons into one's flesh: "You pay, you pay, you pay, and you pay."
Any Zimbabwe businessman, as Strive Masiyiiwa has learned the hard way, you either "pay, and you pay, and you pay" until you are broke, or you join them and get some protection.
To put it in perspective, in the UK and in the US, the businessman puts the politician in his pocket. Rupert Murdock of Fox News has the Republicans under his skirt while the tech companies have the Democrats.
Kuda found a way of working in his own country, contributing to the politics of his country and above all, keeping the faith with his childhood Seventh Day Adventists and doing whatever good he could for his country.
Unlike the Gold Mafia who ship our sovereign resources to Dubai, Kuda has tangible investments, employs human workers, and walks humbly in Jerusalem without a bodyguard. He has contributed US3 million, two buses and built a high-tech classroom at Selous University.
The saints give witness to his works daily at Selous University.
I rejoice and salute Brother Kuda.
Nyika inovakwa nevene vayo. No country can flourish as a playground for foreign capitalists.
I see some hope in the future, the size of a man's palm in the clouds.
Our failure has been our inability to sponsor our own businessmen, who are beholden to Zimbabwe, and are not messengers of international capitalist.
---
Ken Mufuka is a Zimbabwean patriot. He writes from the US.
Source - The Standard
All articles and letters published on Bulawayo24 have been independently written by members of Bulawayo24's community. The views of users published on Bulawayo24 are therefore their own and do not necessarily represent the views of Bulawayo24. Bulawayo24 editors also reserve the right to edit or delete any and all comments received.