Opinion / Columnist
'Want change? Register to vote!' insist CCC. Stuff mothers of nightmares are made.
12 May 2023 at 11:10hrs |
Views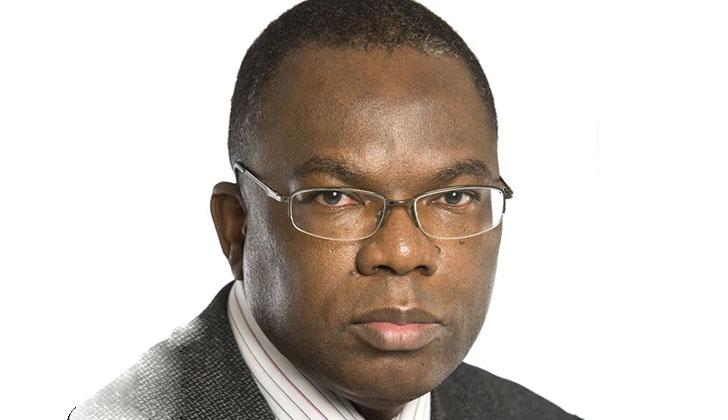 "If you sleep curled up like a foetus, you will always turn a bad dream into a nightmare!" my late mother, may her soul rest in peace, would patiently explain.
"If you sleep with your legs stretched out, you can run away from the danger of a bad dream. When you are in the foetus position, you will feel confined, trapped and helpless; hence the nightmare!"
Ever since Zimbabwe's independence in 1980, 43 years ago, the country has stead but relentless path of economic, social and political decline. Self inflicted because it is all man-made. Four decades of this corrupt, incompetent and tyrannical Zanu PF dictatorship have left the nation in economic ruins. A bad dream, you might say.
What has turned the bad dream into a nightmare is that Zanu PF has carte blanche powers to rig elections and so we are stuck with the regime!
It too twenty years for the nation to realised as long as Zanu PF retained the carte blanche powers to rig elections the regime will remain in power and the rot will continue. The solution was to implement the democratic reforms designed to give back the people their freedoms and rights including the power to have a meaningful say in the governance of the country.
The people have risked life and limb from the tyrannical Zanu PF to elect MDC/CCC leaders into power on the understanding they would implement the democratic reforms the nation was dying for, literally.
Alas! After 23 years MDC/CCC leaders have not implemented even one token reform, even when they had the golden opportunity to do so during the 2008 to 2013 GNU. Worse still MDC/CCC have completely abandoned the need to implement reforms and are now participating in the flawed elections under the guess the party has "winning in rigged elections" strategies.
"PROBLEM
The prices of essentials goods are increasing at an alarming rate …….
SOLUTION
Did you know that by registering to vote and participating in the upcoming elections, you have the power to change this dire situation?
Register to vote!"
Proclaimed one of the CCC posters!
Talk of being trapped, of being stuck. We are trapped. We are stuck!
We are being told for the umpteenth time that registering to vote is a solution and yet we already known that it is not.
Chamisa and company announced mass voter registration, mass voting and protecting the vote as their flagship 2023 elections strategy. Their target was to register 6 million new voters.
ZEC announced that only 1/4 million people had registered as of 30 May 2022. So CCC only managed to register 4% of their own 6 million target in the last four years and we are to believe they will a lot better in the fifth year. The whole strategy of mass voter registration, etc. is DEAD in the water.
Even if the voter registration exercise was a great success, Zanu PF thugs still managed to impose themselves after the March 2008 vote when Tsvangirai had garnered 73% of the votes.
The 2008 elections were a water shed in that Zanu PF showed its carte blanche vote rigging powers.
Of course, Nelson Chamisa and company know that, without reforms, the people of Zimbabwe will never ever have a meaningful say in the governance of the country. MDC/CCC are playing their party in helping Zanu PF deny the people their right by selling out on reforms and by participating in the flawed process to give Zanu PF legitimacy. They are doing it for a share of the spoils of power.
CCC are chaining out these posters promoting voter registration and other "winning in rigged election" strategies, knowing fully well that none of them work. The are a cover to hide the real reasons why the party is hell bent on participating - greed and breath-taking incompetence.
So ours is a double whammy, we are not only stuck with Zanu PF but stuck with MDC/CCC too. The nation risked everything to elect Chamisa and company to implement reforms to end the Zanu PF dictatorship. Not even one token reform was implement and worst of all CCC are now giving Zanu PF legitimacy and perpetuating the dictatorship.
Zanu PF is rigging the 2023 elections. CCC are participating to give the regime legitimacy out of greed. We are going round and round in circles. After 43 years of independence and we are failing to do something as basic as produce a verified voters' roll and hold free elections.
Talk of a nightmare, we Zimbabweans must be curled up, so much so we have our heads on our knees; not even Quasimodo, Hunchback of Notre-Dame, could bend double that far; hence the reason we are having the mother of all nightmares. We are well and truly trapped. We are well and truly stuck!
Source - zimbabwelight.blogspot.com
All articles and letters published on Bulawayo24 have been independently written by members of Bulawayo24's community. The views of users published on Bulawayo24 are therefore their own and do not necessarily represent the views of Bulawayo24. Bulawayo24 editors also reserve the right to edit or delete any and all comments received.