Opinion / Columnist
Patriotic Bill: The guilty are always afraid
07 Jun 2023 at 06:06hrs |
Views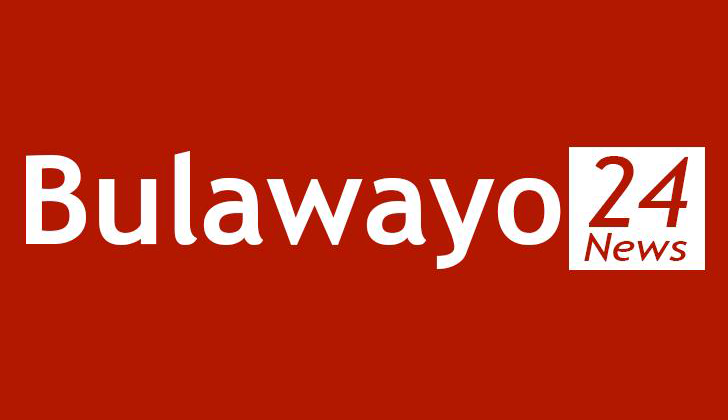 If you are a law-abiding citizen of Zimbabwe or a bona fide organisation, why should you panic over a law that seeks to ring-fence the foreign policy of your country? Your own country?
After all, when the law applies to you, you are presumed innocent until proven guilty in a court of law.
The whole hullabaloo about the amendment of the Criminal Law (Codification and Reform) Act, is a case of the guilty being afraid of being caught.
But why would you want to commit a crime against your state?
Since the illegal imposition of sanctions on Zimbabwe by the United States and its allies in Europe more than two decades ago, some individual Zimbabweans and organisations have cashed in by continuously maligning of their country and getting paid big time.
The economy of Zimbabwe and little everything else that made the country prosper for the black majority went under serious attack from US and its allies with the grand idea to collapse Zanu-PF's rule and reverse the gains of our independence.
The ordinary people were the biggest victims as State functions were crippled by the callous sanctions, and yet some very unpatriotic Zimbabweans latched on and started making big money by being adjuncts of the country's detractors.
Thereafter, badmouthing of Zimbabwe became big business. It became a cash cow for many NGOs, who upon saying bad things about their country, most of them crass falsehoods, had their pockets filled up with foreign currency.
That brigade of adjuncts suddenly lived large, bought houses in plush suburbs without working anywhere. They bought big cars without working anywhere.
Day in day out, their duty was slandering their country, even calling for more sanctions. They lived large at the expense of their country.
Others were frog-marched into forming opposition political parties whose duty was to help bring the country to its knees. But unbeknown to them, the Government of Zimbabwe has a right to defend it country through well-crafted foreign policy.
Today, they are running scared because the Government of Zimbabwe has stood up to protect the country from this marauding brigade through the amendment of the Criminal Law (Codification and Reform) Act. The guilty are afraid, do our elders not say so?
Suffice to say, the journey to protect the country started on October 27, 2020, the Zimbabwe Cabinet approved amendments to the Criminal Law (Codification and Reform) Act to make it criminal, "acts of some individual citizens or groups who, for self-gain, co-operate or connive with hostile foreign governments to inflict suffering on Zimbabwean citizens and cause damage to national interests."
Last week the Parliament of Zimbabwe passed the amendments after following all procedures. It should be noted, especially by the US and its allies that Parliament in this case means representatives from Opposition CCC, MDC Alliance and the ruling Zanu-PF.
It is therefore, foolhardy to spread malice and say the amendment is meant to stop people from criticising President Mnangagwa and his Zanu-PF party. Fetid crass! We have national interest and it should be protected.
The US itself has the Logan Act, which exactly seeks to do the same as what Zimbabwe has done. What is good in terms of protecting their country is good for them. We also have our own ways and means to deal with our foreign policy.
We are not a province of the US neither are we party of European Union. We are our own sovereign state, small as we are.
For the avoidance of doubt, here is an excerpt from the Logan Act.
The Logan Act is a 1799 US law that calls for the fine or imprisonment of private citizens who attempt to intervene without authorisation in disputes or controversies between the United States and foreign governments.
Section 953 of the Logan Act reads:
"Any citizen of the United States, wherever he may be, who, without authority of the United States, directly or indirectly commences or carries on any correspondence or intercourse with any foreign government or any officer thereof, with intent to influence the measures or conduct of any foreign government or of any officer or agent thereof, in relation to any disputes or controversies with the United States, or to defeat the measures of the United States, shall be fined not more than $5 000 or imprisoned not more than three years, or both.
The amendments are based the constitutional obligations of the Government to have a sound foreign and well-meaning policy whose values are values the promotion and protection of the national interests of Zimbabwe.
Suffice to say, it the duty of the State to engage other sovereign nations on issues pertaining to foreign relations, and not self-serving citizens and organisations.
So while the US feels it is right to protect its foreign policy, our Government equally and rightfully, so, feels mandated to protects its interest.
So, now it has become criminal for isolated citizens or groups who, for self-gain, cooperate or connive with hostile foreign governments to inflict suffering on Zimbabwean citizens and to cause damage.
After all, most of these engagements by individuals and organisations were designed to communicate falsehoods.
We know as a matter of fact that people like CCC spokesperson Fadzayi Mahere who recently got excited in Geneva and waxed lyrical against her country to please their foreign audience have a lot to fear. And so do, Tendai Biti and Farai Maguwu among others will have a torrid time keeping on the right lane.
The time has come for Zimbabweans to love their country and avoid working with foreigners on issues that injure the interests of your country.
Zimbabwe can be a great country if we pull together and avid being abused by foreigners. This is our country.
Source - The Herald
All articles and letters published on Bulawayo24 have been independently written by members of Bulawayo24's community. The views of users published on Bulawayo24 are therefore their own and do not necessarily represent the views of Bulawayo24. Bulawayo24 editors also reserve the right to edit or delete any and all comments received.