Opinion / Columnist
Mthuli Ncube's bag of tricks running on empty
29 Jun 2023 at 06:43hrs |
Views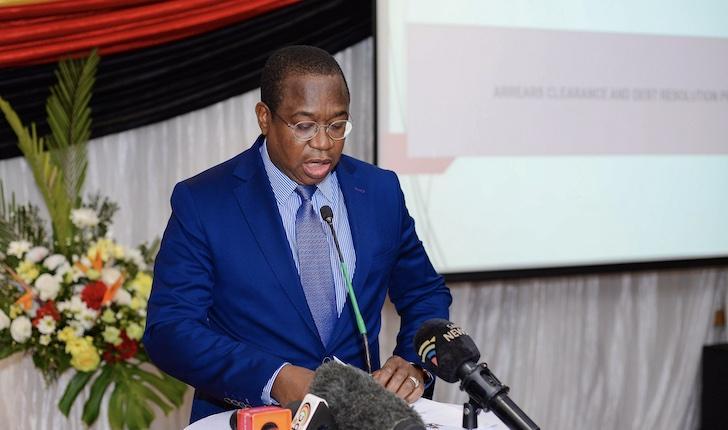 "FOOL me once, shame on you; fool me twice, shame on me."
Basically, the famous English saying denotes that after being tricked once, one should learn from their experience and avoid being tricked in the same way again.
So, in the Zimbabwean context, government tricked us, bamboozled us, and cozened us on inflation.
On March 3, 2023, Finance minister Mthuli Ncube promulgated Statutory Instrument (SI) 27 of 2023 that effectively adopted blended inflation rate based on both Zimdollar and United States dollar pricing.
This moved away from the original inflation gauge that relied solely on Zimdollar pricing.
The authorities claimed that the move was being motivated by the increase in the level of United States dollar transactions on the market. In other words, dollarisation.
This is because the local currency continues to depreciate owing to lack of adequate support levels from forex, commodities, market confidence, or positive economic growth.
Using the old inflation gauge, by January, the annual inflation rate was recorded at 229,8% from a December 2022 comparative of 243,8%.
Despite this being an improvement, something for the sycophants to congratulate Ncube for, this sent shivers in government as this was still triple digit inflation.
Thus, SI 27 of 2023 was adopted with the hope that inflation would now be tamed as it covered all pricing models.
The annual blended inflation was recorded at 92,3% in February, 87,6% (March), 75,2% (April), and 86,5% (May).
However, just as experts had warned, since the Zimdollar remains the accounting currency and base for pricing for services and goods, the blended inflation rate has become Ncube's latest harebrained scheme.
On Monday, it was revealed that the blended annual inflation rate fell by nearly a whopping 90 percentage points from May to 175,8% in June.
In terms of month-on-month, the blended inflation rate was -1,6% in February, 0,1% (March), 2,4% (April), and 15,7% (May).
For June, the month-on-month blended inflation rate spiked by a whopping 59 percentage points to 74,5%.
What this means is Ncube's latest blended inflation rate experiment has failed to hide the flaws in the economy and here's why.
The Zimdollar has lost 820,52% of its value this year against the United States dollar to reach US$1:$6 326,58 as of yesterday.
This depreciation means prices and wages are being constantly reviewed, meaning, for public sector workers and government suppliers, their monies need to be reviewed in line with the fall of the local currency.
It means increasing money supply to meet that newfound demand.
But, as economics teaches us, a rise in money supply without economic growth, as is currently the case, results in inflation.
So, fixing inflation means restoring value to the Zimdollar.
Government efforts to try and save the local currency have centred around mopping excess liquidity and promoting its usage.
Why these measures are not working, however, is that they do not reduce demand for the local currency from public sector workers or government suppliers.
So, even if government withholds local currency liquidity from the market, it will just be delaying not avoiding or fixing the situation as demand remains.
All Mthuli is doing basically is postponing the problem to another day, possibly because his bag of tricks is empty.
This is the third episode of hyperinflation in 15 years and explains the flight to the greenback by Zimbabweans as a better store of value, so whatever government says, no one listens.
Source - newsday
All articles and letters published on Bulawayo24 have been independently written by members of Bulawayo24's community. The views of users published on Bulawayo24 are therefore their own and do not necessarily represent the views of Bulawayo24. Bulawayo24 editors also reserve the right to edit or delete any and all comments received.