Opinion / Columnist
The curious case of Chicken Inn: Unraveling the Chicken Conspiracy
22 Jul 2023 at 13:30hrs |
Views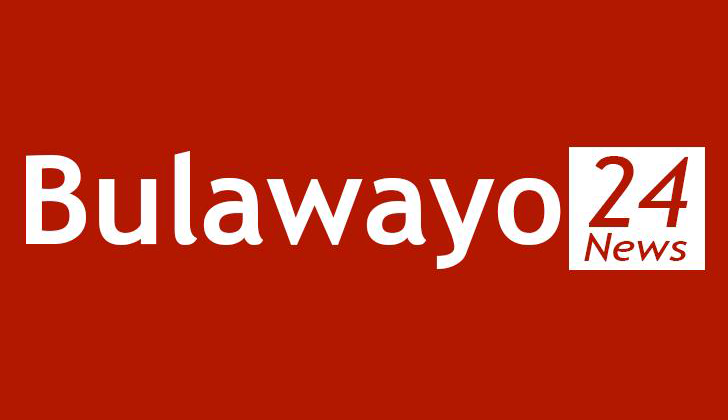 Picture this: It's a beautiful day in Zimbabwe, and you find yourself in the bustling streets of Gweru. Your stomach growls, craving something delicious to satisfy your hunger. Your eyes catch a glimpse of the vibrant sign that reads "Chicken Inn," beckoning you to indulge in some fast food goodness. Little did you know, dear reader, that you were about to step into a world filled with deception, intrigue, and outrageously tasty chicken.
Chicken Inn, the fast-food establishment owned by Simbisa Brands Limited in Zimbabwe, had always been a beacon of hope for the hungry masses. With its crispy chicken and delectable sides, it was a go-to spot for many. However, a certain visit on a fateful day exposed a sinewy plot lurking beneath the surface. Let's dive into the perplexing tale of Zimbabwean poultry peddling, where 50 measly cents can change the lives of everyone and increase revenue.
On this particular day, I dared to traverse the doors of Chicken Inn, lured by the tantalizing aroma of fried perfection. As I approached the counter, my wallet ready to part with a mere USD $4 for the 2-piecer meal, little did I know that my adventure was just beginning.
The transaction was swift, and the teller handed me the receipt. To my dismay, an unexpected addition appeared on the bill: a seemingly innocent 50 cents for a chili sauce. Now, this was no ordinary chili sauce. Oh no! It was a spicy squeeze of injustice, meticulously calculated to force Zimbabweans to spend a whole extra dollar whenever they satisfied their Chicken Inn cravings.
But it didn't stop there, dear reader. The plot thickened when I, shocked and disillusioned, dared to question this audacious act of culinary subterfuge. It turns out that Chicken Inn's system, capable of frying chicken to perfection, was rendered helpless when it came to providing a mere 50 cents in change. I mean, isn't that why we have the ZWL local currency? To make matters worse, the solution they conjured up involved coercing unsuspecting customers into accepting a drink they never asked for.
Sipping on my un-requested beverage, I couldn't help but wonder if this was their grand plan all along. To create a system rigged with chicken-flavored puppet strings that forced us to spend an extra dollar, all cleverly disguised as a faulty cash register. Was this just a clever ploy to boost Chicken Inn's profits, or was there more going on behind the scenes?
I decided to dig deeper, for the truth has a way of revealing itself, just like a perfectly cooked piece of chicken revealing its succulent juiciness. As a, whatever it is they call me these days, it was my duty to expose the nefarious schemes lurking within the fast-food empire. The branch at the heart of the scandal was none other than "Chicken Inn Ch ASHES," a name that now perfectly echoed the smoldering ashes of customer trust.
Alas, my pursuit of justice hit a roadblock when I discovered that Chicken Inn's system claimed innocence, incapable of providing reversals. Was this yet another intricate piece of their chicken-infused puzzle? Or was it merely a technological hiccup? Either way, it left me craving more answers, just like a chicken lover craving that crispy skin.
Unfortunately, the name of the teller who served me on that day escaped my grasp, like a chicken desperately flapping its wings to freedom. Nevertheless, the memory of her face, forever etched in my mind, served as a reminder of the countless victims falling prey to the 50-cent chili trap.
Now, let's take a moment to pause and reflect, dear reader. In the grand scheme of things, is this Chicken Inn debacle a sign of deeper corruption? Or simply an unfortunate glitch in the grand chicken-frying matrix? Only time will tell.
The labyrinthine tale of Chicken Inn is a reminder that even in the world of fast food, a seemingly innocent chili sauce can hold the power to alter an entire dining experience. Let us remain vigilant, not only in our culinary quests but also in questioning the systems that govern them.
As I bid you adieu, remember to approach your next Chicken Inn encounter with caution, armed with this knowledge of the 50-cent chili conspiracy. And perhaps, just perhaps, we can work together to bring justice to the world of fast-food aficionados, one crispy chicken piece at a time.
Kumbirai Thierry Nhamo |
Writer, Blogger, Poet and Researcher
Call/WhatsApp: +263780022343 | +263716984317
Email: kumbiraithierryn@gmail.com
Website(s): https://zealousthierry.art.blog/ | https://www.poemhunter.com/kumbirai-thierry-nhamo/
Source - Kumbirai Thierry Nhamo
All articles and letters published on Bulawayo24 have been independently written by members of Bulawayo24's community. The views of users published on Bulawayo24 are therefore their own and do not necessarily represent the views of Bulawayo24. Bulawayo24 editors also reserve the right to edit or delete any and all comments received.