Opinion / Columnist
ZANU PF is way beyond redemption!
30 Jul 2023 at 17:45hrs |
Views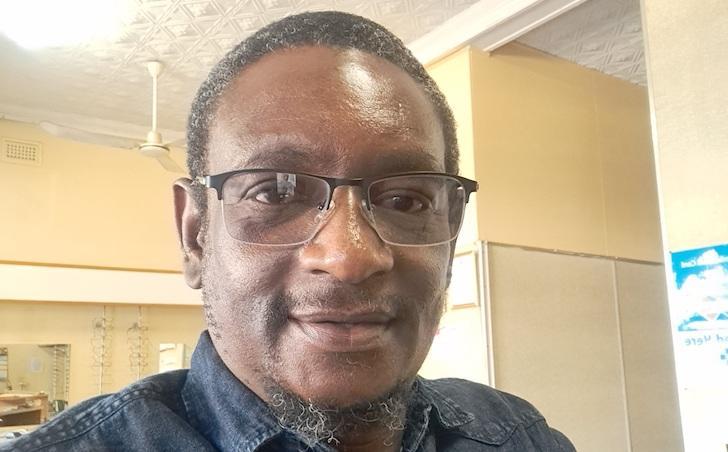 It never ceases to baffle the mind what exactly the ruling ZANU PF party intends to achieve by singing on rooftops over their supposed 'achievements'.
Surely, after authoring the unimaginable misery and suffering of millions of Zimbabweans - with half the population languishing in extreme poverty - what 'achievement' can possibly redeem this regime?
President Emmerson Dambudzo Mnangagwa can come to us with tales of road rehabilitation, the expansion of an airport, construction of a few dams, a handful of new investments, or increased power generation - but that can never undo the pain and anguish his regime has caused us.
It is akin to a criminal who brutally massacres one's family - not before sexually violating all the female members - then, tomorrow, returns bearing gifts, such as groceries, expecting this to exonerate him from his diabolical deeds.
What good is there in giving, for instance, so-called 'empowerment projects' - usually vending stalls, or chicken rearing, or homemade detergents production - when it is the same government which plunged the country into abject poverty and joblessness?
What benefits can, for instance a teacher, derive from selling second-hand clothes - from which he can not even make enough money to feed his family.
Yet, teachers used to earn an income that could provide them with a relatively comfortable decent livelihood?
As the son of a teacher and a nurse, I am fully aware of the respectable lives these men and women previously enjoyed - whereby, they could afford buying their own suburban houses, cars of their choices, and their children attending some of the best schools.
Nonetheless today, due to the wanton destruction of our once prosperous country by those in power - even after combining a nurse's salary and income from her so-called 'project' - there is no way she can afford to purchase, or build, a small modest house for her family.
Most of our civil servants have been reduced to renting or leasing a few rooms - in what Zimbabweans popularly refer to as 'lodging'.
In some cases, it is unsurprising seeing a teacher 'lodging' a room at the home of the parents of his own student, or a police officer at the house of a known criminal - thereby, severely compromising their integrity.
As such, should these teachers, nurses or police officers be thankful to Mnangagwa for rolling out these 'empowerment projects' - or should the most logic response be to hold him answerable for degrading and ruining their lives?
Surely, when a university graduate finds himself selling second hand clothes - whose stall was 'generously donated' by ZANU PF - on what basis should he be grateful to the party for this gesture?
Is the same party not to blame for crushing all this young man's dreams and aspirations - who had devoted nearly two decades of his life to intense study, in the hope of securing a good well-paying job?
Then we have those 'homeless' Zimbabweans who are now being given supposed 'title deeds' by Mnangagwa.
How did they ever end up building their houses on undesignated land - of which they did not legally own?
Yet, a few decades ago, Zimbabweans from all walks of life, could afford to buy their own residential stands, in areas that were legally allotted for that purpose.
However, as a consequence of the collapse of our economy, at the hands of a kleptomaniac regime, whose appetite for looting national resources knows no bounds - most Zimbabweans were left homeless and unable to legally purchase their own pieces of land.
This opened then up to crooked land barons - most aligned to the ruling ZANU PF - who exploited these desperate home seekers for their own selfish enrichment.
As such, when Mnangagwa is doling out 'title deeds', these beneficiaries need to ask a simple question:
"Had the ZANU PF government not pushed us into poverty, should we not be owners of beautiful legally built homes, and not fallen prey to these land barons"?
There is nothing more heart-rending than watching the vulnerable and destitute, especially rural folk - celebrating handouts (of food and other basic necessities) or free agricultural inputs dished out by the government or ruling party.
What is there to celebrate?
Who drove these people into the depths of impoverishment, in the first place?
There is really nothing that the Mnangagwa regime can possibly do that can redeem it from the harrowing pain and suffering they have brought upon Zimbabweans.
Instead of perceiving and thanking him as their 'savior' - ordinary Zimbabweans need to hold Mnangagwa accountable for their misery.
The people of this country need to understand that there would have been no need at all for all those 'projects' and other 'gifts' had the ZANU PF government done its job properly.
In normal countries, citizens do not rely on the state or ruling party for their survival.
What can possibly give a greater sense of pride and self-respect than fending and providing for oneself - through one's own hard work?
Nevertheless, this is only possible under a leadership that is faithful and competent - which places the interests of the nation ahead of their own.
Zimbabweans should refuse to be indoctrinated by the Mnangagwa regime into believing that their suffering is an inevitable fate of life.
© Tendai Ruben Mbofana is a social justice advocate and writer. Please feel free to WhatsApp or Call: +263715667700 | +263782283975, or email: mbofana.tendairuben73@gmail.com, or visit website: http://mbofanatendairuben.news.blog/
Source - Tendai Ruben Mbofana
All articles and letters published on Bulawayo24 have been independently written by members of Bulawayo24's community. The views of users published on Bulawayo24 are therefore their own and do not necessarily represent the views of Bulawayo24. Bulawayo24 editors also reserve the right to edit or delete any and all comments received.