Opinion / Columnist
The difference between Mugabe and Mnangagwa
05 Aug 2023 at 22:22hrs |
Views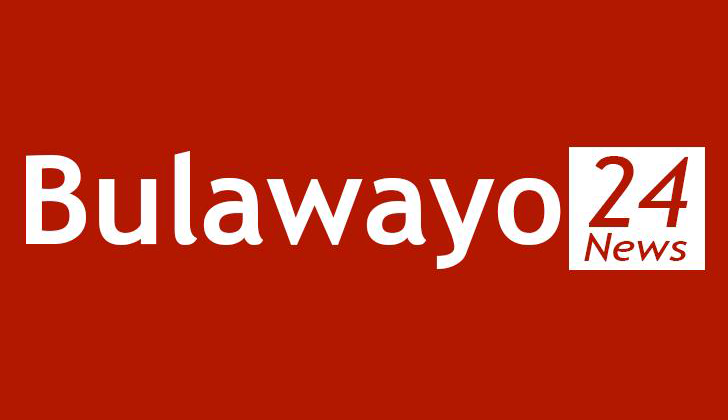 Based on pure analysis it can be argued that the difference between the late and former president of Zimbabwe Robert Mugabe and the incumbent and successor Emmerson Mnangagwa can be cited in the fact that the former ruled as an emperor while the latter rules not as a dictator per se but as an absolute ruler, for better or worse.
Put differently, Mugabe believed in delegative leadership while Mnangagwa will have none of that.
Mugabe's leadership was centrifugal while his successor's is centripetal.
Under a normal political environment the former is preferable to the latter.
Mugabe, although he made fluent public utterances, was laid back and sluggish and relied on report backs from his ministers.
His intelligence unit was deficiently poor and conversely we could with justification advance the theory that he was not sufficiently au fait with intelligence in respect of political office, especially for one at the summit of national leadership.
Untimely this style of leadership resulted in Mugabe's ouster from office.
It's a piece of genius for a man who for decades had been tossed and shuttled to and forth traversing the whole gamut of ministerial appointments, as a speaker of parly and ultimately as VP, only to be ejected ignomiously from office.
Oh his part Mnangagwa may not be a dictator and yet his grip on power "leaves no-one behind".
Dictatorship is pretty much a euphemism for absolute rulership; if Mnangagwa is not the latter then he is both.
I see no other euphemism, frankly.
His ubiquity, call it everywhereness, confounds his rivals in the game of politics including both friend and foe.
Economists quitely rightly accuse him of printing the Zimdollar to fund rural infrastructural development, the rural areas being his voter catchment constituencies.
The villagers won't be swayed otherwise what with superfluous handouts which include hard US dollars.
Zanu-PF functionaries publicly brag that "iZanu-PF iyadlisa, mina sengayakhi isitolo sami ekhaya, sesimi sibili", indeed they are "harvesting" money!
Not so long ago a good many of them presented a scraggly physique and yet now they are pushing distensible bellies.
I am writing what I hear and see on the ground.
Mnangagwa has carved divisions between the people of Zimbabwe along tribal, regional and party lines, a challenge if not a problem come 2028.
Zimbabweans are now monsters against one another.
Meanwhile Triple-C as the main opposition is bedeviled with infighting arising from the selection of candidates especially in councils.
There is a lot of hanky panky in the selection of candidates with each component wanting to submit its own candidate to be nominated.
The reported delay to submit nomination papers by 15 intending candidates of coalition is case in point.
Triple-C's so-called people's primaries was the causal factor of the chaos. In a coalition-up there is no way that intending candidates can come solely from the supporters.
The process was a complete farce from the start.
The reposing of the onerous responsibility was a graphic show of inexperience and immaturity by the coalition leadership.
This was gross blind and unpardonable faith by the coalition leadership.
Chamisa's other two coalition partners are dormant, to put it mildly and pretty much in the woodwork.
Chamisa himself inspite of his long political career is only a baby in the game by comparison.
There is no coalescence in the alliance, none at all. If there was, the leaders would be seen by the public repadalling a tricycle together in tanden.
Conversely, they leave everything to Nelson Chamisa.
Mnangagwa has been on the campaign trail for one month now drawing thousands to the rallies while Chamisa is in South Africa and in remote towns "introducing" candidates.
What a farcical show!
I could go an ad infinitum but for the sake of space in the column. It is germane, therefore, for me to qualify my contribution by quoting a judgment made by a renowned judge.
"The path of criticism is a public way: the wrong headed are permitted to err therein".
As a point or points of reference, the Rainbow coalition in Kenya , the Late Fredrick Chiluba's Movement for Multiparty Democracy in Zambia, without of course excluding Zambia's Hokainde Hichilema's party in the equation, which galvanized the youths and who in turn gave the party more than 1 000 000 votes at the polls .
Tendai Biti and Welshman Ncube are just too mute and absent from the arena, dare I say.
The two are a liability both to the coalition and the electorate.
Theirs is a betrayal to the opposition as a grouping.
My keen observation is that whereas in sub-Saharan Africa some leaders are dictators through and through they however differ on how they get into power and how they aggrandize and protect that power especially at election times.
That is when their true colours manifest themselves. Almost invariably they use the judiciary , the military, the police and even the correctional services institutions and parastatals where they exist while the ruling party wreaks havoc among communities and society at large with unmitigated impunity. Some even succeed in enlisting the partisanship and connivance, covert and / or overt, of the so-called independent electoral commission to rig the elections in their favour.
In Zimbabwe the judiciary is an utter disgrace; something is terribly and loudly wrong with it. As for ZEC, there is a saying I am wont quote: it is at one's own peril to appoint a poacher as a game keeper!
As for Mnangagwa, he would normally have been expected to be contented with Zanu-PF's land slide victory in the 2018 harmonized elections when he was only nine months in power.
The fact that he is said to have lost to Nelson Chamisa is now water under the bridge. The institutions mentioned above are paid pipers who cannot sing the tune let alone author the lyrics.
The repression of the opposition and the frequent banning of rallies is explained and justified by Zamu PF through my son Tafadzwa Mugwandi and ZRP senior Assistant Commissioner Paul Nyathi, in their now banal choreographed comments, as because the opposition is not following the law…" one wonders what's intricate and peculiar about this law that it cannot be understood by the opposition whose ranks are literally bursting at the seams with legal brains of all sorts.
These statements are characteristic of people who wield and enjoy absolute power, which power they exercise extravagantly and with gay abandon.
During the Rhodesian Front government rural people were herded into "keeps" but they ate and got full.
Nowadays you have to belong to Zanu-PF in order to eat, and to get seed maize and other agricultural inputs.
Source - the standard
All articles and letters published on Bulawayo24 have been independently written by members of Bulawayo24's community. The views of users published on Bulawayo24 are therefore their own and do not necessarily represent the views of Bulawayo24. Bulawayo24 editors also reserve the right to edit or delete any and all comments received.