Opinion / Columnist
Chamisa's Leadership Filled With Failure Weakness and Chaos
13 Aug 2023 at 12:47hrs |
Views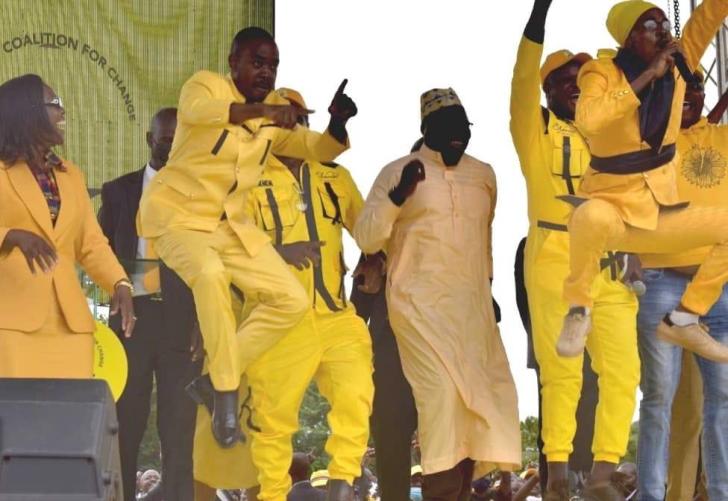 Looking at the Zimbabwean situation seems confusing at first glance yet in Zimbabwe, like any other country, the road to freedom and prosperity is long journey. It took the United States at least a century and half, and 247 years later, USA, one of the most democratic nations in the world, is working very hard to maintain its freedom.
I will admit that it is unfair to compare processes in a country 43 years of independence to a country that has enjoyed 247 years of Independence except that Zimbabwe is a country bereft of democracy. Until the recent election period, previous elections were bloody punctuated by hate speech. With access to the media restricted, chaotic general elections in Zimbabwe produced the same predictable results: the return of the same autocrats and vampire elites back to power, the demoralization and even the radicalization of the opposition, and the bastardization of the word "democracy." Will the current elections be different?
It seems to me that the Opposition Parties in Zimbabwe have not learned the lessons from previous elections, and they do not understand the mistakes to be avoided. It takes a smart opposition to make democracy work-not the rah-rah noisy type that simply chants "ED has failed!, Zvinhu zvakaoma!" How does stating the obvious help ordinary person in Mhandamabwe?
A smart opposition must come up with policies that will address the dire economic, political and social decay the nation is facing. I have followed Chamisa and his multitudes of rallies but have failed to figure out a single policy proposal that will address his claims of "zvinhu zvakaoma." We are all aware that zvinhu zvakaooma, even President Mnangagwa understands that things are not okay in the country; how does stating the obvious going to solve these issues?
As I said before, it will be unfair to compare USA to Zimbabwe except that Zimbabweans are not inferior people. What we expect from anyone who masquerades as a presidential candidate is a policy agenda that will address the current economic, political, and social weaknesses. We can't honestly vote for you because all you have to say is ED wakonewa, zvinhu zvakaooma!! You honestly want to wake up a Zimbabwean president with zero policy proposals?
Toppling a dictator is only the first step; it does not necessarily establish freedom and prosperity. Many countries have experienced "revolution reversals." A dictator is toppled only to be replaced by another tyrant. Zimbabweans are struggling to remove one cockroach from power but do not want to replace him with the next rat that will do the same thing or worse.
Source - Sam Wezhira
All articles and letters published on Bulawayo24 have been independently written by members of Bulawayo24's community. The views of users published on Bulawayo24 are therefore their own and do not necessarily represent the views of Bulawayo24. Bulawayo24 editors also reserve the right to edit or delete any and all comments received.