Opinion / Columnist
Mnangagwa clearly needs tutoring on the mandate of election observers
21 Aug 2023 at 14:18hrs |
Views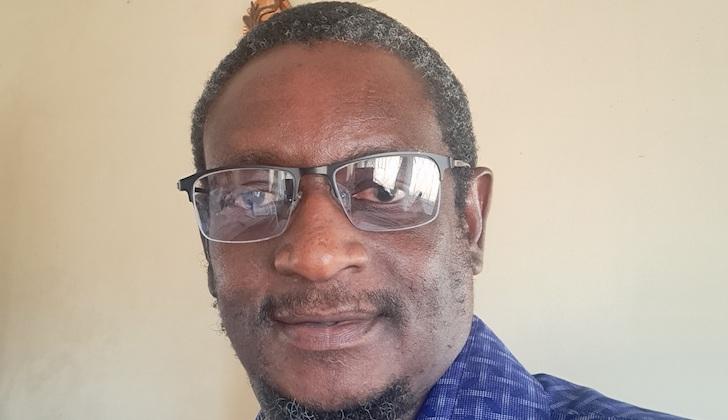 It is most unfortunate and disheartening, or rather tragic and embarrassing, listening to President Emmerson Dambudzo Mnangagwa ranting and throwing a huge tantrum over international election observers currently in Zimbabwe for the 23rd August harmonized elections.
In his now tired and overplayed tirades, he has repeatedly accused primarily election observers from Western countries of 'interfering in Zimbabwe's electoral processes'.
Nonetheless, at no point has the president indulged his listeners as to exactly how these observers have 'interfered'.
Of course, the regime opted for its usual shadowy social media faceless trolls to regurgitate this unproven and quite preposterous narrative.
The most recent was that the EU-EOM (European Union-Election Observer Mission) was paying off local journalists (specifically from the Midlands province) in order for them to report negatively on the electoral environment in the country.
Without giving any evidence, it leaves many of us (journalists) dismissing these wild claims with the contempt they deserve.
What is clear, though, is that the Mnangagwa administration - typical of all other previous ZANU PF regimes, notably led by Robert Gabriel Mugabe - perceive any who expose or criticize them as 'detractors and enemies'.
We, as local media practitioners - as well as those in the opposition and human rights defenders - have become all too familiar with these accusations whenever we report on anything deemed unsavory and unacceptable to the ruling establishment.
Any who disagree or express dissent with those in power are immediately branded 'unpatriotic' and 'Western-sponsored regime change agents', who need to be weeded out.
However, in the absence of any shred of evidence proffered to substantiate how these international election observers have flouted their mandate - one can only conclude that this is just another glaring exhibition of how the Mnangagwa government lacks an understanding on what is expected of these missions.
For starters, they are here to observe the elections.
It is as simple as that!
What does it entail to observe an election?
Put simply, an election observer is expected to observe and assess the conduct of an election process on the basis of national legislation and international election standards.
Election observation increasingly looks at the entire electoral process over a long period of time, rather than only at election-day proceedings - which is why the EU has long term observers.
This is so because an election is not a one-day event, but encompasses the entire cycle (from one election to the next) - which entails assessing every aspect of this process.
There are specific benchmarks stipulated - which include conformity to the country's adherence to its domestic electoral laws and Constitution, as well as regional, continental and international statutes.
In so doing, fundamental rights for all political players have to be evaluated - such as, the right and opportunity to participate in public affairs; right and opportunity to vote and be elected; and holding of regular elections.
In addition, there is need for the respect of universal and equal suffrage; secret of the ballot; transparency and the right to information; freedom from discrimination and equality under the law; freedom of association; and freedom of movement.
This mandate of elections observers goes on to assessing and evaluating the degree of impartiality shown by the electoral commission; and the degree of freedom of political parties to organize, move, assemble, and express their views publicly.
Similarly to be considered is the opportunity for political parties to have their agents observe every aspect of the electoral process; the fairness of access afforded to political parties to the national media and other resources from the State; and the proper conduct of the polling and counting of votes at the election.
One can easily tell that this is no easy task, as so much is expected from election observers.
Therefore, it goes without saying that, in a country as Zimbabwe - where most of these tenets are wantonly violated by the government - there is no way any credible election observers would turn a blind eye.
Yet, that is exactly what Mnangagwa would want to see - which explains his incessant diatribes against mostly Western observers - who, unlike their regional and continental counterparts, are not here on a mission to blindly endorse their comrades in power or rubberstamp everything they do.
Credible election observers need to give an honest assessment of the electoral situation in the country - without fear and favor.
For instance, what is the EU-EOM supposed to report on the 'fairness of access afforded to political parties to the national media and other resources from the State'?
Surely, as one watches or reads national or State-owned media - as ZBC, The Herald and Sunday Mail - can we genuinely conclude that the main opposition CCC is being treated 'fairly'?
How many of their campaign rallies, policies and programs have been aired on the public broadcaster, and for how many minutes?
If indeed broadcasted, at what percentage was this as compared to the ruling ZANU PF?
Do sections 61 and 155 of the Constitution not demand impartial, and fair opportunity and access to all political parties participating in elections and in the presentation of divergent views and dissenting opinions?
As every Zimbabwean, and election observer, will now be fully aware - not only has ZANU PF gobbled nearly entire news bulletins, but also every other programming on the television channel.
This, whilst the CCC has been relegated to a pariah and illegal entity - whose few seconds on air have been an insult, in addition to the coverage being biased and openly antagonistic.
Are election observers supposed to pretend these gross anomalies are not happening in Zimbabwe?
When it comes to the 'respect of universal and equal suffrage and secrecy of the ballot', the situation in Zimbabwe is rather disturbing.
In as much as there is indeed supposed 'universal and equal suffrage' on paper, the reality on the ground is quite different.
What is the point in declaring 'universal and equal suffrage' when the population is coerced into voting for particular candidates and political party - thereby, brazenly depriving them of their fundamental right to choose freely?
It is so easy to confirm these facts with just a random visit to several rural communities - where one will encounter testimonies of traditional and ruling party leaders intimidating villagers of unspecified consequences should they not vote for Mnangagwa and his ZANU PF.
In most instances, communities have been threatened with 'going back to war', should they 'return the country to colonizers' - meaning, voting for the main opposition CCC party and its leader Nelson Chamisa, whom ZANU PF accuse of being Western puppets.
These are the most harrowing scenes witnessed in Zimbabwe in 2008, after then president Robert Gabriel Mugabe lost to then opposition MDC leader Morgan Richard Tsvangirai.
In this case, hundreds of innocent Zimbabweans were brutally murdered - whilst others had their hands cut off for ostensibly voting for the 'wrong person'.
That is why talk of 'preserving the country's sovereignty and independence' by ZANU PF during elections is not to be taken lightly.
This is a veiled threat of unleashing a gruesome reign of terror, mostly in rural areas, in the event of an opposition victory - a message these villagers understand fully well.
In addition, no one should ever be fooled by the seemingly 'peaceful' environment before elections - as that is also what was experienced pre-2008 plebiscite, where even Tsvangirai's campaigns were freely and routinely aired on the state broadcaster.
Yet, we all know what happened after the results were eventually announced!
Another form of coercion employed in these areas is the denial of state resources - such as, food aid, agricultural inputs, and other handouts - to perceived opposition supporters.
In both urban and rural areas, there are also those who benefited from so-called 'empowerment projects' from the government - which range from small street/vegetable vending stalls and manufacturing of homemade products, to receiving farms (big or small) under the country's land reform program.
All these people are forced to tow the party line and vote for ZANU PF candidates - or else run the real risk of having their 'projects' withdrawn by the Mnangagwa administration for ostensibly 'selling out'.
When it comes to the ballot's secrecy, that is also another bone of contention.
For as long as I can remember, the ruling party has always told predominantly rural communities that their vote was not a secret, and the ZANU PF regime had all manner of ways of finding out who voted for whom.
Let us not lose sight of the fact that, 70 percent of Zimbabwe's 15 million population resides in these areas - rendering them the cornerstone of any electoral outcome.
In the past, gathered villagers would be shown how a pair of binoculars was able to 'magically' make distant objects appear quite close.
This would be touted as phenomenal technology that would enable government and ruling party officials to see 'everything' that these villagers would be doing whilst in the privacy of the polling booth.
As to be expected, such threats instilled a deep sense of dread within these people - who, together with other warnings of 'going back to war', forced them to vote for ZANU PF candidates.
Today, with much more sophisticated technologies - which are capable of performing tasks which were inconceivable only a decade ago - it has become relatively easier convincing gullible rural communities of the government's ability to figure out particular voters' electoral choices.
With the advent of such things as video calling - where rural voters are shown a person in another part of the country or world featuring on a smartphone - it becomes relatively simple making them believe there are also tiny cameras in polling booths, through which their activities can be seen on phones.
Similarly, the biometric identification process introduced by the Zimbabwe government in 2017 only further enhanced these fears - with ZANU PF claiming that they could link one's cast ballot paper to the serial number on the voter registration slip.
That is why even as we head towards the 23rd August harmonized elections, traditional and ZANU PF leaders (through the shadowy FAZ outfit) are reportedly informing rural communities that their names and other details will be taken down as they go into their various polling stations on election day.
This is meant to instill fear in the electorate that their ballot choices will be known to the government and ruling party - leading dire consequences - a threat which is widely issued in many parts of rural Zimbabwe.
We can also take a look at 'assessing and evaluating the degree of impartiality shown by the electoral commission', and 'transparency and the right to information'.
Why has an auditable voters roll not been availed to the opposition - as stipulated by the country's Constitution, which, in Section 155 (2c) stipulates that the ZEC (Zimbabwe Electoral Commission) should 'ensure that all political parties and candidates contesting an election or participating in a referendum have reasonable access to all material and information necessary for them to participate effectively'?
Further to this, Section 21 (6) of the Electoral Act [Chapter 2:13] says within a reasonable period of time after nomination day in an election, the Commission shall provide free of charge, to every nominated candidate, one copy in electronic form of the voters roll to be used in the election for which the candidate has been nominated.
Nevertheless, according to opposition parties, especially the CCC, ZEC has refused to avail the electronic form of the voters roll - which is easier to audit and scrutinize for any irregularities - in brazen violation of the law.
As it stands today, no one can trust the veracity of the voters roll, with only two days before crucial elections - further exacerbating claims of the illegal movement of voters from one constituency to another, and the presence of ghost voters or those registered multiple times - all in an effort to benefit ZANU PF.
This, again, falls under the purview of election observers' mandate of assessing the country's 'conformity and adherence to its domestic electoral laws and Constitution'.
We can also look at 'the degree of freedom of political parties to organize, move, assemble, and express their views publicly'.
Well, we all know how the main opposition CCC party has had a torrid time trying to organize campaign rallies - since most of them have either been denied permission by the police or brutally crushed, with several supporters being arrested.
In addition, party supporters as Tinashe Chitsunge was gruesomely stoned to death recently in Harare by suspected ZANU PF hooligans, in front of numerous witnesses - yet, the police concluded he had been hit by a truck!
I have actually lost count of exactly how many CCC gatherings have been prevented from taking place under the most preposterous reasons by law enforcement agents - with even more ridiculous conditions set for those that have eventually been given the green light.
Whilst the CCC has been barred from ferrying supporters by busses, or marching and chanting slogans around communities - on the other hand, the ruling ZANU PF has been given carte blanche to do practically whatever and whenever they want.
I could go on and on, but I believe that I have made my point.
In fact, just this brief discourse can act as a mini election observer assessment report - as that is the mandate of these men and women invited to observe our elections.
They are not hear on holiday or to merely experience 'Zimbabwean hospitality'.
These people are not Sello Maake kaNcube or Pearl Thusi or Floyd Mayweather - South African and American celebrities who recently visited the country to endorse Mnangagwa, in exchange for some form of payment.
They are here to do a job - which has clearly stipulated guidelines, of which I have tried to highlight in this article.
As such, it becomes exceedingly bizarre when the country's president acts as if he lacks understanding of what that mandate entails.
There is no way credible election observers are to ignore all these glaring violations and abuses of fundamental democratic and electoral tenets taking place right in front of their eyes.
All these issues have to be reported and brought to light - without fear or favor.
We do not expect some perverted and twisted form of 'brotherhood' when it comes to the future of our country - as such, all election observers (including those from SADC and AU) should perform their duties diligently, fairly and impartially.
Electoral processes are critical as they form the backbone of any democracy - crucial in determining our future as a nation - and, therefore, should never be something with which to be toyed.
These are not about Mnangagwa's or even Chamisa's narrow and shallow ambitions - but our own survival and betterment as the ordinary people of Zimbabwe.
If Mnangagwa truly does not understand this role, then maybe he needs some tutoring.
© Tendai Ruben Mbofana is a social justice advocate and writer. Please feel free to WhatsApp or Call: +263715667700 | +263782283975, or email: mbofana.tendairuben73@gmail.com, or visit website: http://mbofanatendairuben.news.blog/
Source - Tendai Ruben Mbofana
All articles and letters published on Bulawayo24 have been independently written by members of Bulawayo24's community. The views of users published on Bulawayo24 are therefore their own and do not necessarily represent the views of Bulawayo24. Bulawayo24 editors also reserve the right to edit or delete any and all comments received.