Opinion / Columnist
Why Zanu-PF will remain in power
25 Aug 2023 at 06:25hrs |
Views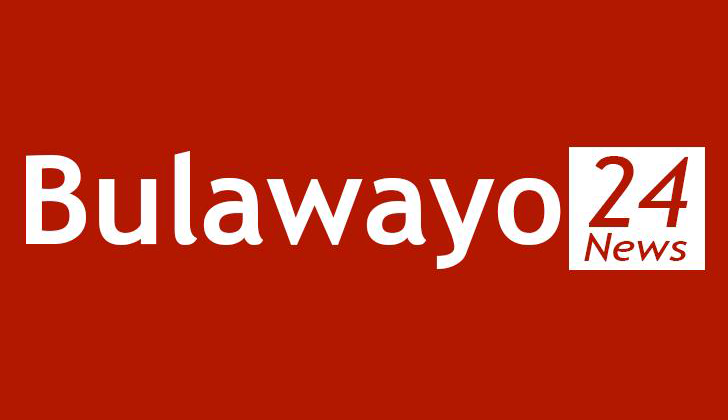 Western countries, through some of their election observers, are interfering in the country's elections. The interference is being done to aid their preferred candidate, Nelson Chamisa.
They poured funds in his campaign, provided him with material and are priming him and his supporters to reject the presidential result if it does not go to his favour.
The thought by the West that free, fair and credible elections in Zimbabwe are those that usher in the opposition should be banished.
To assume a position of the CCC and other observer missions that disregard the official statements of the country's institutions is an unfortunate scene ingratiated in the chaos by two anti-democratic accomplices who do not believe in the victory of other parties.
The 2023 election, if it were to be described in war and military lexicon, represents a battle where the opposition is fighting with pistols against an opponent good in aerial bombardment.
This description is not to fuel political animosity or violence, but is an expression that captures how difficult it will be for the opposition to knock-out an established Zanu-PF, a party that fought colonialism, won over the progressive world when faced by USA and Britain, and is winning against neo-imperialism.
Freedom through struggle
Zanu-PF is a revolution that has made Zimbabwe a serious regional matter drawing interest from the neo-imperial West to try and dislodge it covertly or overtly and install a puppetry establishment that cause division in the region.
Nowhere in the history of politics in sub Saharan Africa, in particular southern Africa, have revolutionary parties lost the support of the politically conscious masses.
There are regional factors this writer greatly believe are key influencers to enable Zanu-PF stay in power for the next five years and beyond.
It is key to note that Zimbabwe is geographically at the heart of the SADC region and fathoming an opposition party steering the heart of SADC has disastrous geopolitical consequences for revolutionary parties and sister liberation movements in Angola, Mozambique, Namibia, South Africa and Tanzania.
It was Angola's MPLA, Mozambique's FRELIMO, Namibia's SWAPO, South Africa's ANC and Tanzania's Chama Cha Mapinduzi who arose to combat racism, colonialism and settler capitalism and engaged in armed struggle to establish democracy.
It is also important to reflect on how the liberation parties in the region performed in their previous elections, especially considering that those were times many thought they were at their lowest, which was however untrue.
Victory over Western projects
In 2019, Mozambique's FRELIMO, Namibia's SWAPO and South Africa's ANC contested elections and got the people's backing who mandated them to lead and direct government policy in their countries.
The late president of Tanzania John Pombe Magufuli in 2020 led Chama Cha Mapinduzi to an 85 percent presidential victory margin against the opposition Chadema Party's 13 percent.
Last year in Angola, the MPLA won against the UNITA party, a Western organisation that was once used by the apartheid South African regime, the USA's CIA and Britain's MI6 to wage what became Africa's deadliest war in pursuit of political power in that country between 1975 and 2002.
During the conflict in Angola, at least 200 people were dying every day, and because Angola provides US daily imports of oil, the United States had a direct national interest in that country in support of UNITA.
In southern Africa, opposition parties in countries administered by liberation movements have been losing political contests and Zimbabwe's 2023 elections cannot give a reflection that points to an opposition victory.
The anti-colonial culture of liberation run states necessitate the predisposition towards the use of the masses' support during elections to respond to threats that come veiled as opposition parties, but whose interests are under the directives of Westerners.
The man lacking impartiality
Dr Nevers Mumba, the man mandated to lead the SADC election observer mission to Zimbabwe, has reportedly set aside his mission and now trails the opposition CCC political activities, with keen interest.
He is fitting the picture of those who drive the neo-liberal agenda while reflecting, only being African through the colour of their skin, but their mindset is compassed to do the West's bidding.
There is no justification why he decided to either accompany or coincidentally meet Nelson Chamisa at his polling station in Kuwadzana.
Is that within the framework of the SADC guideline on election observation? Did he do so to demean the authority of Zimbabwe? Whose agenda is he trying to execute, SADC or the West?
He is discrediting his person as an observer! He is coming to lead an observer team in which himself is having deficiencies in impartiality.
His recommendations, if any, will be something that will be difficult to read. It should be sad for him that in the end he will realise Zimbabwe is neither Malawi nor Zambia where democracy can be replicated by virtue of turning a blind eye to the political and historical systems of the former.
Provocative existence
The political existence of Western-funded opposition parties in Angola, Mozambique, Namibia, South Africa, Tanzania and Zimbabwe is provocative.
It is provocative in the respect that they have not stopped wanting to hand over the interests of their countries to the administration of their external masters.
In instances where they know they are incapable of winning through the ballot, they initiate forms of contention that include protest, terrorism and insurgency in the name of "defending the vote".
The election results will prove that in Zimbabwe, the opposition will have long nights.
Source - The Herald
All articles and letters published on Bulawayo24 have been independently written by members of Bulawayo24's community. The views of users published on Bulawayo24 are therefore their own and do not necessarily represent the views of Bulawayo24. Bulawayo24 editors also reserve the right to edit or delete any and all comments received.