Opinion / Columnist
The Nutty Professor
02 Sep 2023 at 06:50hrs |
Views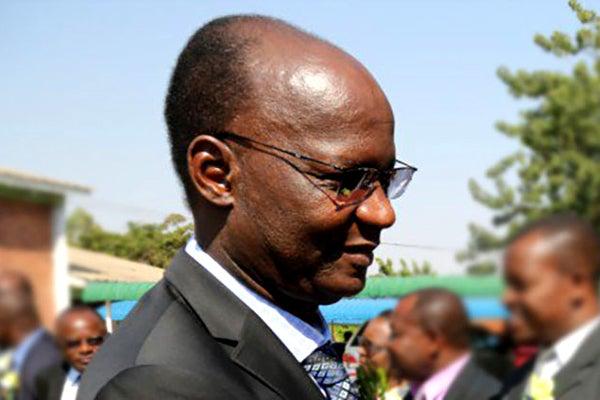 Looking at most political analysts in Zimbabwean political perspective Jonathan Moyo confounds me with a professor who does not stand on his words and behaves like a pendulum, a flip flopper in the making.
His inconsistent stances, reminiscent of a swinging pendulum boggles my mind and no sane people will ever trust him anymore. I would liken Jonathan Moyo to Cape Town weather.
Strikingly, after criticizing the Zimbabwe Electoral Commission for its obvious missteps and calling it an unlawful election and a week later he now defends ZEC plain robbery and lavishly commends and calling it a professional organisation which has managed to run a free, fair and credible election.
Moyo is like a prostitute who can do anything for money. Jonathan Moyo can not distinguish between a wrong or a right, he spends much of his time defending wrong ideas which are even toxic to himself.
Jonathan has ego issues, in 2000, people rejected his draft constitution and was left bruised and he felt the media including ZBC which took adverts from both YES and NO campaigns was to blame. So his first move when appointed Minister was to destroy the media as payback through pushing for the enacting of media draconian laws such as AIPPA and POSA.
After he felt outdone Jonathan Moyo threatened to have the Daily News silenced because it posed a security risk to the nation. He later orchestrated the bombing of The Daily News papers which he called unpatriotic.
He is worst distraction in Zimbabwe politics. He universalise and nationalises personal battles. He once fought Robert Mugabe fought Emmerson Mnangagwa and now he has shifted his goal posts and fighting Nelson Chamisa because he rejected his advice and his ego was bruised again.
People must just ignore this divisive lout. Jonathan Moyo is delusional.
The same Jonathan Moyo who stole money from Zimdef, Ford Foundation and left for Kenya in full flight running away. Jonathan Moyo has gone rogue. He is a serial flip flopper. Moyo is not a stranger to twisting and turning. He is the same Jonathan Moyo who made Mugabe endure three hours of blue ocean documentary.
The burning issue of the disappearance of Itai Dzamara is still linked to him
Surprisingly he said Citizens Coalition of Change is the weakest opposition the country has faced since 2000 because it did not have structures and yet Zanu PF failed to garner a 2/3 majority vote against an opposition which did not have structures.
What Moyo is failing to explain is why with structures, the MDC Alliance got 64 seats whilst a party that has been in existence for less than 18 months gets 73 seats in a rigged election. That is when you realise his analysis is biased.
Moyo is already attacking the Zambian President Hakainde Hichilema and Nervus Mumba because Mumba sharply criticised Zimbabwe's election, saying parts of the poll fell short of regional and national standards.
The nutty professor is always right and never wrong. He is busy making noise trying to negotiate his way back to the feeding trough. It is very cold out there as what they say if they one leaves Zanu PF.
Email - konileonard606@gmail.com
Twitter- @Leokoni
Source - Dudzai Mukondorongwe
All articles and letters published on Bulawayo24 have been independently written by members of Bulawayo24's community. The views of users published on Bulawayo24 are therefore their own and do not necessarily represent the views of Bulawayo24. Bulawayo24 editors also reserve the right to edit or delete any and all comments received.