Opinion / Columnist
How hope dies with every election in Zimbabwe
09 Sep 2023 at 13:10hrs |
Views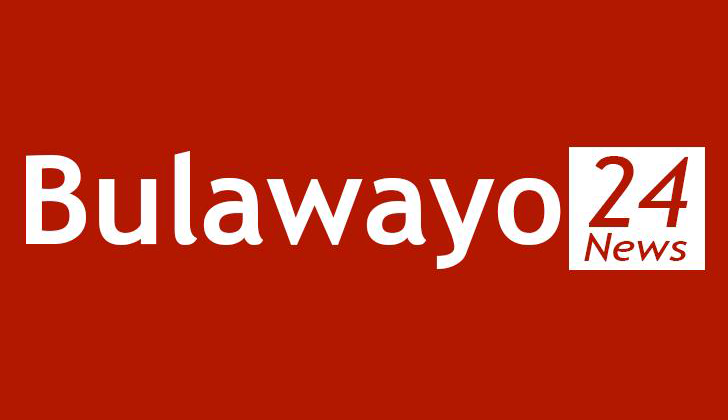 "People died. The fear of being asked whether you wanted a short or long sleeve cut (cutting your hand or your arm) by soldiers made people vote in fear, not with their heads. We were voting with our lives on the line".
This is what my maternal aunt told me following the July 2013 elections, as we sat in the back of my dad's infamous bakkie making our way back to Botswana from Zimbabwe where she lives. Like the majority of my family, we are all refugees living in exile, in foreign lands we have been forced to make our homes.
This was the last time I had visited Zimbabwe. I had taken a road trip from Namibia (where I grew up and some of my family still lived), visiting and picking up other family members along the way. I was heartbroken at what I had returned to.
The country was sparse, and the sociopolitical and economic turmoil was reflected back in the country's crumbling physical structures and in the faces of its people. Even though the 2013 elections had evaded the levels of state ordered violence that plagued the 2008 general elections, including intimidation tactics, killings, media bias and censorship, forced exile for opposition members, torture camps, and gender based violence, the outcome was effectively the same. Robert Mugabe was still in power and the people of Zimbabwe were still living under his oppressive regime.
"It is so easy to blame Zimbabweans for not fighting back, especially as sheltered members of the diaspora who are at a distances from the state's violence. Instead, our role should be to organise around the resistance of the people on the ground.''
Short-lived hope
My family are South African, but our ties to Zimbabwe can be traced back to our displacement, pre and post South Africa's apartheid as refugees. Our presence was marked by the colonial conquests of the British in Zimbabwe, namely Cecil Rhodes and his need to control the uprising against him, but we were always hopeful for a better future in a free democratic, afrofuturistic Zimbabwe. We survived and thrived in Zimbabwe in our small community of Xhosa people and made a home for ourselves.
However, this was very short-lived.
By the time Zimbabwe had gained independence in 1980, Mugabe had already set a precedent for people like my family within the country. Strong ethnic tensions were fostered following the majority Shona people and minority Ndebele Kalanga minority groups, which Mugabe and the ruling party that came into power (Zimbabwe African National Union - Patriotic Front (ZANU-PF)), exploited to orchestrate one of the largest and most devastating genocides in the Southern African region.
Known as Gukurahundi, more than 20,000 people were brutally killed between 1983 and 1987. Thousands of people were randomly killed, tortured and abducted, women were raped, and homes destroyed. My paternal aunt was shot in front of my family simply because of an accusation made against her claiming she tried to poison soldiers, despite there never being any evidence to support these accusations.
"Like most of the people during the 80s, the majority who were not the ethnic group of the ruling party (Shona), were Ndebele, even if they weren't like us. That was the ethnic group you adopted and became. It did not help that we lived in a city where the ruling party had a strong hold, so on top of not being Shona, we were also not Ndebele, so we were a minority within a minority", my dad tells me.
Most of the victims were shot in public executions, often after being forced to dig their own graves in front of family and fellow villagers.
"One of the soldiers bought biscuits from your aunt's shop, biscuits that all of us had been eating all day. A few days later he passed away and the soldiers came and raided her shop. Despite her protests they dragged her out into the street, they made her dig her own grave and shot her right in front of us" he continues.
None of the rest of my family members, or our neighbours, died from eating those biscuits, but a large part of them died watching the killing of my aunt in cold blood. No apology or acknowledgment has ever been issued for this, only Mugabe declaring it as 'a moment of madness', even though he planned, ordered and forced soldiers to execute innocent people.
Systematic oppression
I learnt from my grandmother that these bouts of violence did not just stop with Gukurahundi, but continued in systemic ways to oppress them, as many people were rendered stateless. This mean that they struggled to access housing, healthcare and education in Zimbabwe, violating their rights under the constitution and human rights treaties.
"Gukurahundi was not the first or last time minority ethnic groups suffered in Zimbabwe [but] were the main people to bear the brunt of violence during the elections. In 2005 the government started a campaign known as Operation Murambatsvina which means 'removing the rubbish' and the rubbish being people like us, our family. They say 700,000 of us were forcibly removed from our homes but we know it was more. People like us who were cast aside as the poor in urban and rural areas but really who stood against the Mugabe administration in the elections that occurred merely months before. This was our punishment," she tells me.
Zimbabwe's current president Emmerson Mnangagwa came to power through a military coup in 2017 that forcibly unseated Robert Mugabe who had been in power for nearly four decades. However, many Zimbabweans already knew that his rise to power was not a chance for real democracy and economic reform, rather it was a result of infighting and desperate attempts to cling onto power.
Like many people at the time, my uncle left South Africa during apartheid and moved to Zimbabwe for a better life. He fought as a guerrilla soldier during the Zimbabwean War of Independence. His explains to me:
"The 2018 elections had the potential to be the first real elections Zimbabweans have had ever since Mugabe came to power in the 1980s. But, Mnangagwa was his right hand man so they were two sides of the same coin. How could you expect a free and fair election from the same man in Mugabe's cabinet, who is known to have orchestrated and executed Gukurahundi?"
Rigged
As with every election since Zimbabwe's independence in 1980, ZANU-PF has perfected the system of rigging. The majority of the election cycles since then have been marred with accusations, and most Zimbabweans will have memorised the entire process, including that the results will and have always been rigged.
Unsurprisingly nothing changed in the 2023 elections. When I called my cousin who still lives there, her response only reminded me of how weary people were during such events:
"I am not even bothering to go back and vote because of what we are hearing. Where we live in Bulwayo, some of the polling stations were not opened when they said they would be, my friends are telling me that there are no ballot papers or they are delaying when they arrive so many people will leave and not come back. Can you imagine, there were some ballots that did not even include the names of opposition candidates. What is the point of voting? What is the point of it all really?"
This is evidenced by reports from activists and news reporters on the ground, like Hopewell Chin'ono. Conveniently there are only punctual deliveries of ballot papers in ZANU-PF stronghold areas, and across the country soldiers are waiting outside polling stations to take the names and ID numbers of people voting for the opposition.
Proving just how undemocratic these elections have been, the police have been shutting down rallies for the opposition, the Citizens Coalition for Change (CCC), and arrested many of its supporters. As if to legitimise their rigging, the current Zimbabwean government recently signed a new law, The Patriotic Bill, that could result in the death penalty for Zimbabweans deemed to have betrayed the national interest, which unsurprisingly has caused further suppression of any dissent from the current ruling regime.
On 26 August, my father and I followed the announcement with bated breaths, updating each other every hour over Whatsapp as rumours had emerged from family members that the results were to be released. Later on in the evening, the explosion of our family group chat confirmed our worst but predictable nightmare - Mnangagwa had been 're-elected' for a second term with 52.6%. His main challenger, Nelson Chamisa, lost with 44% according to official results announced by the Zimbabwe Electoral Commission (ZEC).
The issue is very clearly a systematic one, and the electoral commission endorsing these results shows its complicity as it refuses to listen to reform suggestions across the political spectrum.
Like the majority of the country, including the opposition party, I do not accept these results.
State hostages
It is so easy to blame Zimbabweans for not fighting back, especially as sheltered members of the diaspora who are at a distances from the state's violence. Instead, our role should be to organise around the resistance of the people on the ground.
The dispute from the recent election will only trigger the mass exodus of more Zimbabweans, because there is nothing left for them in the country. The government is now holding its own people hostage as it continues refusing to issue immigration documents Zimbabweans would need to work and reside in surrounding countries like South Africa, or even further in Britain and Canada.
Everyone wants to leave, and they cannot be blamed for this feeling. This is especially the case now as Zimbabwe is currently experiencing its highest inflation, and basic public service provisions are failing including schools not having books, poor access to medication and primary care.
With just strong words and reports to go by from the United Nations (UN) and the Southern Africa Development Community (SADC), the lack of direct action shows a clear governance failure on an international front. But one thing is certain, the only people who will save Zimbabwe, are Zimbabweans themselves.
I used to travel to Zimbabwe every summer as a child, to visit pockets of my family scattered in that region of Southern Africa. It was a picture of beauty, it thrived in a way South Africa could have only dreamed of back then. There was running water, there was electricity, they had the best schools, the best food, the economy was strong and for the most part life was good. As a South African, I was envious of Zimbabweans for what they had built for themselves, with a ruling party once motivated by socialist ideals. But the greed of its leaders for power had turned one of the best countries into an open air prison for its people. Whilst Zimbabweans continue to fight, and resist this, the only thing greater than their hope for change is the grief they feel for Zimbabwe's potential.
Beauty Dhlamini is a Tribune columnist. She is a global health scholar with a focus on health inequalities and co-hosts the podcast Mind the Health Gap.
Follow her on Twitter: @BeautyDhlamini
Have questions or comments? Email us at: editorial-english@newarab.com
Source - newarab
All articles and letters published on Bulawayo24 have been independently written by members of Bulawayo24's community. The views of users published on Bulawayo24 are therefore their own and do not necessarily represent the views of Bulawayo24. Bulawayo24 editors also reserve the right to edit or delete any and all comments received.