Opinion / Columnist
Remembering Dr. Joshua Malinga
15 Sep 2023 at 13:07hrs |
Views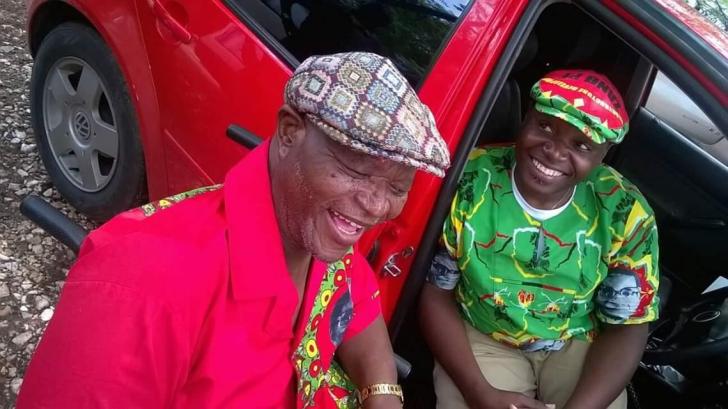 It is with great sorrow and heavy hearts that we announce the passing of Dr. Joshua Malinga, a true champion of the rights of persons with disabilities. Dr. Malinga, left this world after a valiant battle against an illness.
He was a remarkable individual whose unwavering dedication and passion for the well-being of persons with disabilities transformed countless lives. As someone who had the privilege of working closely with Dr. Malinga, I can attest to his extraordinary commitment to the cause. His relentless efforts to break down barriers, challenge stigmas, and advocate for inclusivity will forever be remembered.
Dr. Malinga dedicated his life to promoting equality and empowering the disabled community. Through his work, he spearheaded numerous initiatives that aimed to create an environment where persons with disabilities could thrive and be recognized for their unique abilities. His leadership and advocacy played a pivotal role in shaping policies and legislation that improved the lives of many.
In addition to his professional contributions, Dr. Malinga was also a strong advocate for education. He firmly believed in the power of knowledge and dedicated himself to ensuring that persons with disabilities had equal access to quality education. Through scholarships and awareness campaigns, he encouraged academic institutions to embrace diversity and create inclusive learning environments.
Dr. Malinga was a remarkable mentor and leader, guiding many young professionals in the field of disability rights. He believed in the potential of every individual and inspired others to join him in his mission. His contagious enthusiasm ignited a fire within those around him, and his wisdom and guidance will be greatly missed.
Despite the challenges he faced, Dr. Malinga remained a beacon of hope and resilience. His unwavering determination to overcome obstacles and ignite change fueled a movement that will continue to flourish in his absence. His legacy will forever be etched in the hearts of those he touched along the way.
Dr. Joshua Malinga leaves behind a legacy of courage, compassion, and tireless advocacy for persons with disabilities. His indomitable spirit will continue to inspire us as we carry forward his vision for a more inclusive society. Though he may no longer be with us, his impact will be felt for generations to come.
On behalf of all those whose lives he touched, I extend my deepest condolences to his family and loved ones. May they find solace in the knowledge that his immense contributions have made the world a better place. We are eternally grateful for the privilege of having known and worked alongside Dr. Joshua Malinga.
Rest in eternal peace, dear friend and mentor. Your work here is done, but your spirit will live on in the hearts of those you inspired.
Source - Gift Mabhaudhi
All articles and letters published on Bulawayo24 have been independently written by members of Bulawayo24's community. The views of users published on Bulawayo24 are therefore their own and do not necessarily represent the views of Bulawayo24. Bulawayo24 editors also reserve the right to edit or delete any and all comments received.