Opinion / Columnist
Zimbabwe's post-election government appointments are a circus of madness!
22 Sep 2023 at 16:09hrs |
Views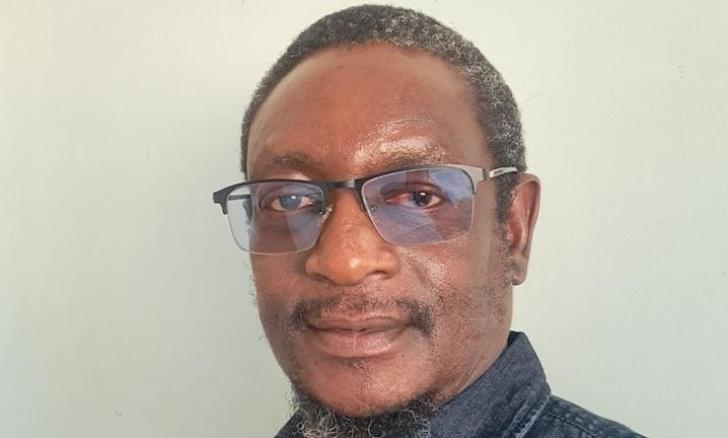 So, the elections are over in Zimbabwe!
In as much as their conduct and outcome is still hotly disputed by the opposition - a justifiable and legitimate cause, considering how the election was a huge sham - various post-election processes are already underway.
We have witnessed the inauguration of the president, swearing in of new parliamentarians and wards councilors, as well as the appointment of cabinet ministers and mayors.
In all this, one thing is undeniably conspicuous - it is crazy-time in Zimbabwe!
I have already touched on some of the cabinet appointments, in an article entitled, 'Zimbabwe nearing a fully-fledged family dynasty'.
In that piece, I lamented the arrogant brazenness of President Emmerson Dambudzo Mnangagwa appointing his son and nephew - David Kudakwashe Mnangagwa and Tongai Mafidi Mnangagwa - as deputy ministers of finance and tourism, respectably.
However, as we shall see in this discourse, it is not just the ruling ZANU PF party that went all out crazy - but we are witnessing the same absurdities in urban areas, of which the main opposition CCC took charge.
It would appear that both these political entities tried their best in proving who could make the most bizarre appointments and outclass the other!
To begin with, why on Mother Earth would Mnangagwa believe re-appointing already failed ministers, to the same portfolios in which they performed dismally, was a good thing?
Of course, first to come to mind is Mthuli Ncube - whose presiding over the country's finances and economy was nothing short of shameful and shambolic.
Is this not the man who saw it fit reintroducing the already discredited and failed Zimbabwe dollar in 2019 - in spite of his earlier pledge to do away with 'bad money'?
In so doing, millions of Zimbabweans were cast into poverty and untold suffering - as their salaries and savings, which had been in hard currency, lost value in spectacular fashion, as the local currency tumbled.
Instead of acknowledging the folly of bringing back the Zimbabwe dollar before the economic fundamentals were conducive for such a bold act - he stubbornly stuck to his guns.
This is one main reason why ordinary Zimbabweans are crying up to this day - with half the population living in extreme poverty, whilst two-thirds of workers earning below the poverty datum line.
No wonder he was rejected by Cowdary Park (Bulawayo) residents in his bid to become their legislator!
This re-appointing of failed officials was not exclusive to ZANU PF alone - since we witnessed the same scenes playing out in CCC local authorities.
In my own Redcliff - despite the previous council effectively turning the small town into a rural village, without any potable water in our homes for the past two years - the party strangely saw wisdom in keeping the same mayor, Clayton Masiyatswa, in office.
Yet, there have been endless reports of scandal within townhouse - some of which were flagged by Zimbabwe's Auditor-General (Mildred Chiri), including the dubious exchange of land for luxury vehicles for top officials - without any resolution to the water crisis.
Somehow, the CCC believes that this is the best man to move the town forward!
We go back to the cabinet - where someone as Sithembiso Nyoni, who has been the women's and SME (small to medium enterprises) minister for as long as I can care to remember - has suddenly been elevated to run the country's industries.
What experience and knowledge does she have in ensuring the growth of our country's manufacturing and industrial sector - when she dismally failed in creating a vibrant informal sector, transforming it into strong competition for established industries?
I watched her yesterday, as she addressed the business community in Bulawayo - and the lack of confidence was written all over her face - as her speech was better suited for vendors, riddled with a glaring dearth of substance.
The same can be said regarding Tatenda Mavetera, the newly-appointed ICT (Information Communications Technology) minister - who is, without a doubt, out of her depth in this portfolio.
Who can forget her embarrassing rambling, disjointed, and vague television interview regarding her vision?
For most of these ministerial positions, even if it would be one's first rodeo - if he or she is truly the right person for the job - they would be expected to have sound knowledge on what is required and some form of meaningful vision.
In fact, to be frank, if Mnangagwa was determined to award Mavetera with a ministerial post - I believe she would have been better suited for the women's affairs and SME portfolio.
Was her formation of 'Young Women for ED' - in which she worked with women in establishing so-called 'income generating projects', whilst mobilizing support for Mnangagwa - not what got his attention, in the first place?
On the same topic of unsuitability for a portfolio, I was shocked and dumbfounded, to say the least, when I came across the news that the opposition CCC had chosen 25-year-olds as mayors in the city of Masvingo and Epworth town.
Now, that is what I call taking residents for granted!
I do appreciate that in this world there are individuals who possess tremendous maturity and abilities - far exceeding their ages and even of those older than them - but what we are witnessing with these appointments is a bit mind-boggling.
I also had an opportunity to listen to the new Epworth mayor (town board chair, to be more precise), Anna Sande, speak on local television channel 3kTV.
To say that I was not impressed would be a gross understatement.
I was thoroughly disappointed and even felt a tinge of anger at the CCC for turning residents' livelihoods and the state of our urban areas into a sick game!
The young lady is clearly not ready for the massive role in which she has suddenly been thrust.
In her statements, which exposed her naivety and cluelessness over her new responsibility, she struggled to articulate her vision or the way ahead for the community she now led.
Not that both her and Masvingo mayor, Shantiel Yeukai Chiwara, are incompetent, inept irresponsible people.
No, not at all!
I can tell that they have what it takes to be phenomenal leaders - assisted by their good levels of education.
However, nothing beats experience and maturity - which they could have easily attained had they waited for five more years or so - in the meantime, learning the ropes as ordinary councilors.
It is unfair, not only on residents but also these young mayors themselves, to throw them into the deep end, with responsibilities for which they are clearly not yet ready.
I would have done a grave injustice to this discourse without ending on the earlier-mentioned appointment of Mnangagwa's son and nephew as deputy ministers.
Despite this being a clear case of nepotism - not to be expected in a country's portraying itself as a democracy - what attributes, experience, and competencies do these men possess in these portfolios?
Besides, in a country as Zimbabwe, where the president yields tremendous power - can we honestly expect the finance and tourism ministers to have any real authority - when their deputies are close relatives of the head of state?
In conclusion, the post-election period has been nothing short of bizarre and ridiculous.
These are arguably the worst cabinet and local government appoints in the history of the country.
© Tendai Ruben Mbofana is a social justice advocate and writer. Please feel free to WhatsApp or Call: +263715667700 | +263782283975, or email: mbofana.tendairuben73@gmail.com, or visit website: http://mbofanatendairuben.news.blog/
Source - Tendai Ruben Mbofana
All articles and letters published on Bulawayo24 have been independently written by members of Bulawayo24's community. The views of users published on Bulawayo24 are therefore their own and do not necessarily represent the views of Bulawayo24. Bulawayo24 editors also reserve the right to edit or delete any and all comments received.