Opinion / Columnist
Zimbabweans are going abroad because medical and dental practitioners are not
29 Sep 2023 at 11:51hrs |
Views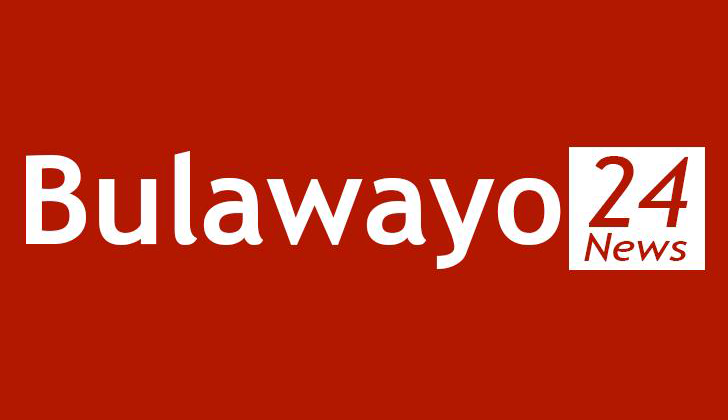 Following the good news of the open heart surgery milestones on 27 September 2023. This is a remarkable advancement which the majority of Zimbabweans are not aware of. In pre-pandemic times, powerful figures would have been ferried outside Zimbabwe to seek medical care in countries such as South Africa or China. With the advancement and investment during the tougher COVID restrictions that included international travel, top officials came face to face with the reality of a crippled healthcare system that they would normally shun for paid treatments abroad. Majority of the medical treatment that Zimbabweans would seek abroad was now available in Zimbabwe and is available.
It is now nine years since the last amendment was signed (see attached document) for Zimbabwe's medical and dental practitioners to have an online presence. Nine years on and there are only a handful of medical and dental institutions and a few individual practitioners that have a basic website and an online presence.
It was illegal for healthcare providers, hospitals, medical and dental practitioners to advertise their products and/services. Yester-year a lot of medical and dental practitioners professionals felt it was unethical for their profession to have an online presence because they feel it is a form of advertising . There was a perception that an online presence was a cheap gimmick, and respectable medical and dental practitioners did not need to stoop to such low levels in order to solicit patients. There was a difference between medical and dental practitioners, professionals who are in practice and supermarkets or stores, who are out to sell their goods and services.
Imagine a medical and dental practice's office not having a phone. There would be no way for patients, potential patients, outside organizations, or any other important parties to communicate with your organisation, or set an appointment unless they walked in the practice. With Zimbabwe's mobile penetration rate of 102 percent and internet access of over 60 percent, In 2012 the medical and dental practitioners championed the issue of advertising an online presence by professionals. This led to the 2014 Council Policy amendment of Website by the medical and dental practitioners' council of Zimbabwe allowing their registered members to have websites. With the growth of information and communication technology (ICT) in Zimbabwe it is now paramount for the medical and dental practitioners to have an online presence. If you are a practicing doctor, a professional medical website could be the best thing that can happen to your practice. With more than 80% of Zimbabwe's urban patients 'Googling" for a doctor before visiting a clinic, Zimbabwe's professional practitioners need a professional medical website and this ensures prominent online visibility for one's practice. If your web presence is managed by a professional website developing company your website will show up high in Google and other search engines, along with your location and contact information, and patients in your locality will be able to find you effortlessly online.
An online presence means more planned first- appointments, ensuring that your practice will be able to manage your operating time much better than before. The browsing habits of your prospective patients are changing rapidly. Now the lion's share of urban patients use their mobile phones to search online as well, and a big chunk of them use multiple devices e.g. a PC or laptop at work, a mobile phone on the go, and a tablet at home, etc.For a practitioner to have effective communication with their patients, your online presence needs to work equally well on large PC screens as well as small mobile screens. Conventional web developers websites are really not up to the task. One of the most effective tools to educate patients is having an online presence. It allows medical and dental practitioners and their institutions to reach out beyond the four walls of their practices , so that they can reach and teach everyone in their community about their health. By not having a web presence they are actually failing in their responsibility. With the growth of technology it should be the senior medical and dental practitioners, who are no longer active in the practicing trade, and have become the senior statesman of the medical and dental profession , who are in the best position to provide online patient education through available online facilities , because they can provide information which can be trusted . If they do not participate in these said facilities, they are perceived to be selfish by allowing a lifetime of clinical and dental experience to go with them to the grave.
As Hansole, we work with a variety of medical and dental practitioners and their institutions. We go through what you require, to develop and design a process that is created to ensure that your web presence is both attractive and useful. Zimbabwe's aging patients both within and abroad are already online looking for your services and we want to make sure that they find you and your practice and that you are in control of what they find.
Having a web presence will soon become a routine for medical and dental practitioners, as it is for doctors to have their own stethoscopes ! If you have any questions please do not hesitate to contact us on +263772278161 or on chair@zict.org.zw or any of the registered professional ICT engineers.
Source - Engineer Jacob kudzayi Mutisi
All articles and letters published on Bulawayo24 have been independently written by members of Bulawayo24's community. The views of users published on Bulawayo24 are therefore their own and do not necessarily represent the views of Bulawayo24. Bulawayo24 editors also reserve the right to edit or delete any and all comments received.