Opinion / Columnist
Meet the real Finance Deputy Minister David Kuda Mnangagwa
01 Oct 2023 at 19:17hrs |
Views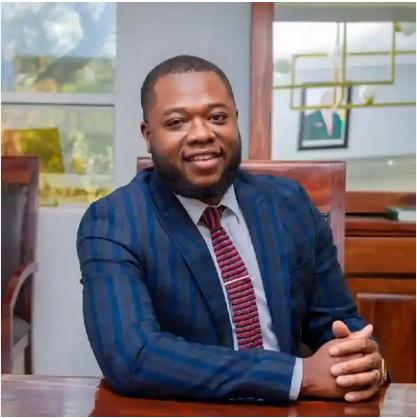 The appointment of David Kuda Mnangagwa to the position of Deputy Minister of Finance stirred up a considerable amount of controversy, giving rise to various accusations and theories about his selection.
Many who expressed their opinions on this matter seemed to make assumptions without delving into the factors that led to David Kuda Mnangagwa's appointment. A prevailing notion was that he secured the position solely because he is the President's son.
In a political landscape frequently characterized by connections and nepotism, David Mnangagwa emerges as a compelling example of a leader who has attained success through sheer hard work, unwavering dedication, and merit-based accomplishments. His recent elevation to the role of Deputy Minister of Finance signifies not just a personal triumph but also a victory for the youth of Zimbabwe, as it signals the inclusion of young, dynamic minds in pivotal decision-making roles.
David Mnangagwa's ascent to prominence is marked by an unrelenting pursuit of excellence and a profound commitment to serving his nation. In stark contrast to many who rely on family names or political affiliations, David has built an impressive resume based solely on his own merits. Graduating with top honors in actuarial science in the USA, he pursued a postgraduate degree in finance, specializing in monetary policy. His educational background has equipped him with a solid foundation in economic principles, rendering him exceptionally well-prepared for his role in the finance sector.
Despite being a member of the Mnangagwa family, David has consistently emphasized the importance of earning recognition through hard work rather than relying on his lineage. He firmly believes in not allowing his family name to overshadow his achievements and contributions. Throughout his career, David has held various positions in the private sector, gaining invaluable experience in financial management and economic planning. His dedication to continuous learning and professional development is evident through his numerous professional certifications.
David also led Flame Lilly Venture Capital Group, successfully attracting investors to Zimbabwe and spearheading successful projects.
What truly sets David apart is his unwavering commitment to public service and the betterment of his community. He has actively engaged with the youth in the Midlands province, earning their trust and admiration. His humility, approachability, and willingness to listen have endeared him to the youth, who view him as an inspiration and a source of hope. David has been a vocal advocate for youth empowerment, urging young people to seize opportunities and actively participate in shaping Zimbabwe's future.
David Mnangagwa's appointment as Deputy Minister of Finance represents a significant and much-needed shift in Zimbabwe's political landscape. It symbolizes the inclusion of youth in decision-making processes, a crucial step toward a more inclusive and prosperous nation. The last time Zimbabwe witnessed such prominent representation of young leaders was in 1980 when individuals like Simba Makoni and Joyce Mujuru emerged as influential figures in the country.
It's worth noting that appointments of family members in positions of authority are not unique to Zimbabwe; such instances have occurred internationally, including in the United States, where former President Donald Trump appointed his daughter and son-in-law to key positions. Zimbabwe itself has seen the likes of Sabina Mugabe and Patrick Zhuwawo serving in government positions.
As Deputy Minister of Finance, David brings a fresh perspective, a strong work ethic, and a determination to make a positive impact. His expertise in monetary policy and financial management positions him well to contribute to Zimbabwe's economic growth and stability. Furthermore, his commitment to transparent governance and youth empowerment makes him an ideal candidate for this crucial role.
David Mnangagwa's appointment underscores Zimbabwe's recognition of the necessity for young, accomplished individuals with proven track records to play a significant role in shaping the nation's future. It stands as a testament to David's exceptional skills, unwavering dedication, and profound commitment to serving his country. With him in a position of influence, Zimbabwe can anticipate positive changes, economic growth, and a more inclusive society that caters to the aspirations and needs of its youth.
We eagerly anticipate working alongside David and his team at the Ministry of Finance as they endeavor to elevate the nation's economy to new heights.
Source - Nicholas Ncube
All articles and letters published on Bulawayo24 have been independently written by members of Bulawayo24's community. The views of users published on Bulawayo24 are therefore their own and do not necessarily represent the views of Bulawayo24. Bulawayo24 editors also reserve the right to edit or delete any and all comments received.