Opinion / Columnist
Legalizing looting shows Zimbabwe is led by dunderheads!
02 Oct 2023 at 07:55hrs |
Views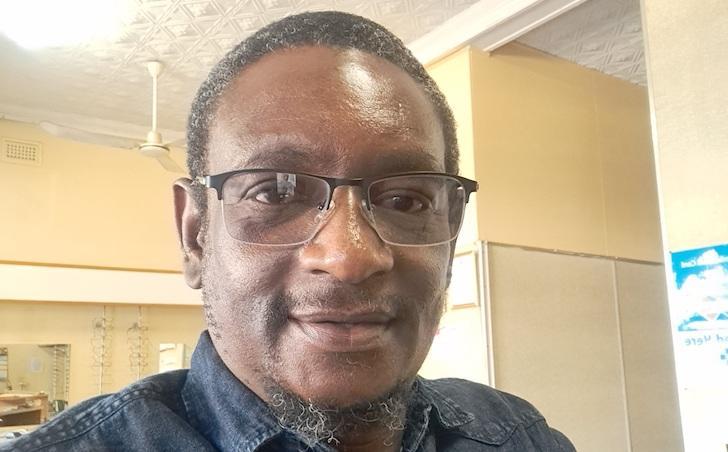 From the time I was a little boy, there was something that always puzzled me.
I could never understand how, those who were in top government positions - with all the opportunities availed to them through global networking - never became successful entrepreneurs, operating honest businesses.
Why was it that all those in positions of power never appeared to own and run companies that grew into multinational empires - competing with the very best on the continent?
For what reason could Zimbabwe not produce hundreds of Strive Masiyiwas (Econet Wireless founder) - who would be global powerhouses in business?
Instead, what we witnessed were very senior officials owning a small hotel here or a fuel station there - whose acquisitions were riddled with corruption and scandal - yet never really able to turn those enterprises into anything of note.
In fact, those people seemed to amass their vast wealth through questionable deeds - most particularly looting national resources for their own self-aggrandizement - leaving the rest of the population languishing in poverty.
If I am not mistaken, these were some of the issues I raised at the genesis of my social justice writing in 1991, when I was still a Lower Sixth form pupil - through a weekly newspaper column titled, 'The Un-Oppressed Mind'.
I witnessed with my own eyes - as did other residents of our small town of Redcliff, and workers of the state-owned iron and steel-making giant ZISCOSTEEL - as the company's assets were flagrantly stripped by those in high office.
We saw, in utter shock and disdain, as those in power and their cronies enriched themselves with ill-gotten wealth - which should have been benefiting not only our community but also the entire nation.
Let us remember that the success of these state-owned companies inevitably results in the development and growth of the country - both through revenue accrued and downstream industries that profit from their products.
Not surprisingly, these parastatals could not survive this mega plundering - leading to either their collapse and demise (as happened to ZISCOSTEEL) or frightening downsizing of operations.
The NRZ (National Railways of Zimbabwe), ZESA (Zimbabwe Electricity Supply Authority), Hwange Colliery, PSMAS (Public Service Medical Aid Society), Air Zimbabwe, ZBC (Zimbabwe Broadcasting Corporation), NSSA (National Social Security Authority), to name but a few, easily come to mind.
These companies had vast potential to become not only anchors of our economy but also uplifting the livelihoods of ordinary citizens.
Nonetheless, the ruling elite in Zimbabwe regard these as nothing more than milking cows for their own pleasures and enrichment - thereby running them into the ground and impoverished the nation as a consequence.
As I write this, President Emmerson Dambudzo Mnangagwa has decreed the exemption of several companies under the recently renamed Mutapa Investment Fund from the Public Procurement and Disposal of Public Assets Act.
This means that companies where the state has interest - as TelOne, Kuvimba Mining House, Petrotrade and Noczim - are no longer required to follow the procurement procedures outlined in the Procurement Regulatory Authority of Zimbabwe when acquiring goods and services.
In other words, these state-enterprises are no longer obliged to be transparent in their operations, in particular in their procurement processes.
If, for instance, TelOne decides to award a tender for the supply of certain goods and services from a company owned by the information communications technology and courier services minister, then there is absolutely nothing wrong!
What the Mnangagwa administration has virtually done is the legalization of corruption and the plunder of Zimbabwe's national resources!
In the past, in examples I gave at the beginning of this discourse, the looting of state enterprises was done underground and behind closed doors - on account of these activities being regarded as corrupt and criminal.
We observed these shameful incidents during the COVID-19 pandemic - when the government allegedly procured shockingly over-priced essential PPEs (personal protection equipment) from a mere shelf company whose operations had absolutely nothing to do with medical equipment.
Those involved have never been held to account - save for the cosmetic firing of the then health minister Obadiah Moyo.
In the same vein, his alleged accomplice Delish Nguwaya was recently 'officially cleared' of any wrongdoing by the ZRP (Zimbabwe Republic Police)!.
However, with the recent decree by the government of Zimbabwe, these devious deeds are considered legal and acceptable.
If the NRZ wants to sell its locomotives to a senior government official, or someone connected to power, for a song - as occurred to ZISCOSTEEL assets such as buildings and other properties - that is quite alright!
This is how low Zimbabwe has sank!
We now have people in power who are no longer ashamed of enriching themselves from plundering our resources in broad daylight, in full view of the nation!
What can be more arrogant and insulting to ordinary Zimbabweans than this spitting in their faces?
Nevertheless, I go back to my earlier question - which has troubled me since childhood.
What manner of people are leading Zimbabwe - who can not make it rich on their own intellect and abilities?
Surely, someone like Masayiwa did not need scandalous favours from the political elite to become one of the richest people in the world.
In fact, his attempts at setting up and registering Econet Wireless were met with stiff resistance from the ZANU PF regime in the late 1990s.
Only the intervention of then vice president Joshua Mqabuko Nkomo saved the day.
Yet, not as some shady deal, but as justice - since Masiyiwa had clearly met all the requirements for establishing a mobile network operator (MNO).
The denial of a license was obviously out of spite - since the government, through the then information, post and telecommunications minister Joice Mujuru, wanted to unfairly protect their own interests in NetOne and Telecel.
The former being owned by the state, whilst the latter with shares by war veterans and other shareholders, including Mujuru's husband.
Be that as it may, Masiyiwa made it big on his own - without the need for engaging in corruption.
What about those who want to enrich themselves through looting?
Are we to say they lack the intellectual capacity and business acumen to succeed on their own?
Let me put it in another way.
Is Zimbabwe being led by a bunch of dunderheads and idiots?
No wonder we are always moving backward as a country!
© Tendai Ruben Mbofana is a social justice advocate and writer. Please feel free to WhatsApp or Call: +263715667700| +263782283975, or email: mbofana.tendairuben73@gmail.com, or visit website: http://mbofanatendairuben.news.blog/
Source - Tendai Ruben Mbofana
All articles and letters published on Bulawayo24 have been independently written by members of Bulawayo24's community. The views of users published on Bulawayo24 are therefore their own and do not necessarily represent the views of Bulawayo24. Bulawayo24 editors also reserve the right to edit or delete any and all comments received.