Opinion / Columnist
Brighton Mutebuka blocked by Hopewell Chin'ono throws bricks at Petina Gappah
15 Nov 2023 at 06:02hrs |
Views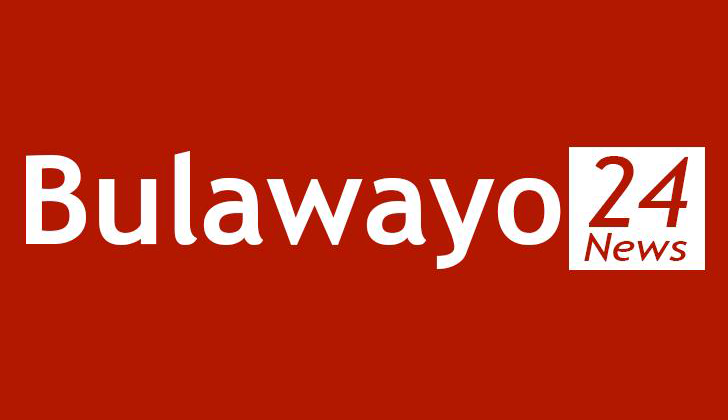 1. As many of you are aware, today I was blocked on Twitter by Hopewell.
2. He cited several reasons for blocking me, such as allegations that I had "gossiped" and in that "gossip", I had said I was intent on growing my own following on Twitter/X by attacking him.
3. He stated that he had tried to reach out to me privately but I had ignored him.
4. He then accused me of being a liar and dishonest while also referring to the "multi-award winning" jibe I had made in response to his about my "compositions" and using AI.
5. I have checked my phone to see whether I had any missed calls or text messages from him on all his numbers and found that there were none.
6. I called him and he ignored my call. I then sent him messages on WhatsApp asking him to account for what he had said.
7. I asked him to back up what he had said with facts but there were none. There was no name. There was no reference to even one iota of evidence.
8. He only forwarded me a screenshot of a text sent to him by ED's former Advisor, @VascoDaGappah (Petina Gappah) saying: "Nhai Hope why is Brighton attacking you daily?"
9. She too has got my number and she never thought it prudent to reach out to me. I am astounded that a senior lawyer of repute like her whom I have known for many years would make such unguarded & gratuitous remarks.
10. Hopewell also highlighted Petina's tweeted response to one @BongBvuma saying:
"You do Alex great injustice. With one exception, Alex was never driven by personal agendas. He rarely made ad hominem attacks of this kind never mind this length. This piece does not debate ideas. It is an attack on @daddyhope and TB without addressing the issues raised."
11. He went on to say: "your lawyer colleagues have even questioned your agenda targeting me. Read the things that you have said."
12. He went on to forward a message which says: "He has been saying he will use as a target to build followers. Ignore him. Many are disappointed with how he attacks you instead of the issues you have raised. He belittles you and pretends to be a Magaisa which he is not. I am greatly disappointed with him Hope."
13. The first thing to note is the complete absence from Hopewell of any evidence to confirm that he had contacted me privately to register any concerns like he had stated in his post blocking me.
14. That means he recklessly and maliciously lied to make it seem that I had not responded to him when he had reached out, so that is patent dishonesty and defamatory as well from a person of Hopewell's stature.
15. The second thing is his reliance on the judgment of people like @VascoDaGappah. She refers to be attacking Hopewell daily and says I have been making ad hominem attacks, which is clearly false.
16. The responses that I have made to Hopewell's posts are a matter of public record. Petina, an award winning author in her own right and celebrated internationally clearly makes objectively unfounded allegations.
17. And here I was thinking that she was busy righting her new novel from what she had said. It turns out that it is actually her and Hopewell who have been engaging in "gossip" after all.
18. Petina is based in Geneva. If it is her judgment that my responses to Hopewell's posts - where he writes liberally and dishes out fierce criticism to others are "daily ad hominem attacks" then Zimbabwe as a nation is doomed unto eternity! There is simply no chance of it being retrieved.
19. Mind you Petina is a senior colleague of mine. I have also noted that she has got this knack of being silent and pretending to be oblivious each time egregious human rights violations take place in Zimbabwe - but conveniently finds her voice when making subtle sporadic digs at Nelson Chamisa or the opposition.
20. Given the proximity that she previously shared with the seat of power via working in ED's office, I shudder to think what she could have potentially advised him if her judgment is that rebuttals of Hopewell posts - where I took great care to be courteous, are "ad hominem attacks."
21. I suspect that she is unaware of the relationship that I had with Alex Magaisa and my knowledge of the nature of his relationship with her. I will leave it there. I am secure in my skin. That was true before he tragically passed on. It's even truer now. We communicated extensively behind the scenes and sometimes publicly and he was very generous in his appreciation of my work and I returned the favour.
22. Although I have only just come to the public consciousness now, I have been writing for decades, something that is in the public domain. I will continue doing me. I would rather there be no comparisons but I can't stop people from making them.
23. I have only been writing less over the years due to work commitments and, as some of you would know, both Alex and Dewa repeatedly nudged me to shift from writing on Facebook to Twitter and they regularly tagged me in their posts.
24. Hopewell has got a problem. He has publicly accused me of lying and being dishonest and - fatally, he has said there is a party that I spoke to and disclosed my intention to exploit his following for may gain. As I know such never took place, I am asking him to either retract and apologise that malicious and defamatory comment, or be ready to defend himself and bring that witness to give evidence to that effect!
25. Regrettably, I now have a different opinion of who I thought Hopewell was. He has fabricated an account to justify blocking me. I have found this whole business messy and petty - even from Petina as well. I can only just smell petty jealousy and insecurity from the attention that I am getting - perhaps because its felt I am underserving of it. Hopewell clearly has a brittle ego & his claim of being a democrat and respecting diversity of opinions which he drones on about on Twitter/X and asks of others has been emphatically shown to be a sham. His credibility has been shot to pieces! Why should he ask of others standards that he cannot deliver?
26. What is unmistakably clear is that both Hopewell and Petina are unhappy that the pro-regime and half-baked drivel that he was pushing has been emphatically & unceremoniously crushed. How long has Hopewell been peddling it unanswered yet we never saw Petina taking this as ad hominem attacks? She has been exposed for her apparent duplicity via Hopewell's reckless hand! On another note, I examined Biti's conduct in his capacity as a politician, not a Lawyer. He retains my utmost respect in that regard. Petina's nose is obviously out of joint on that one, which I can partially understand!
Source - X
All articles and letters published on Bulawayo24 have been independently written by members of Bulawayo24's community. The views of users published on Bulawayo24 are therefore their own and do not necessarily represent the views of Bulawayo24. Bulawayo24 editors also reserve the right to edit or delete any and all comments received.