Opinion / Columnist
President Mugabe Could Practically Curb Corruption If He Wanted
25 Dec 2012 at 19:17hrs |
Views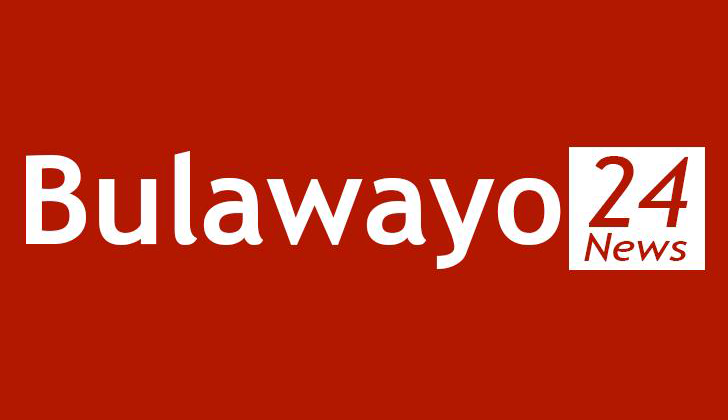 President Mugabe could kill the corruption bug if he seriously wanted to. He controls the state machinery and the force to practically deal with the issue. All this talk about how the problem continues to affect the nation is simple politicking. He knows the practices, impact and effect of the bug and where to find it. If he really wanted to do it, he could task his henchmen and cabinet to seriously descend on the problem and stop it in days. For now this corruption talk sounds disconnected from real life time experience. It's like condemning violence among the citizenry without doing any practical efforts to task the police or security forces to professionally stop it. In the final analysis it boils down to mere rhetoric without any effect or impact.
Of late the Midlands Provincial Governor Cephas Msipa has also reiterated the President's concern on how a corrupt Zanu PF could lose elections if nothing is done. Such a talk emerges with lots of raised eye brows as folks pinch themselves to ask where Msipa has been for the last 32 years. Zimbabwe is now in a catch twenty-two situation. Corruption is unbridled. Many politicians now take the law into their own hands as they pursue bawdy acts on personal agenda using public office. This is the very hour when concerned Governor Msipa has promised to weed out any unruly elements among his own ranks as he has also appealed to anyone with information or tips on corrupt souls to step forward and tender the names to top Zanu PF stalwarts or to President Mugabe for practical sanctioning measures. The issue now is, who will put the bell on the cat among us mice?
From a patriotic stance, these are very constructive and laudable statements from a respectable statesman. Many could wish such beneficial and well-intended statements could be transformed into action to corroborate President Mugabe's recent outrage at the Gweru conference regarding corruption. While this corruption buzz sounds like a new fire alarm, nothing is new in Zimbabwe. It is just interesting in that Zanu PF politiburo ranks now perceive it as a dangerous bug that should be terminated with extreme urgency.
They fear it could be costly to their welfare and existence. The in-house disparities in wealth status among their own ranks have triggered concern from within and have overflowed to demand public scrutiny if not sympathy for alignment.
While it is not a crime to be wealthy, Msipa believes people should toil for that wealth. He is against freeloaders who want to benefit from riches they never toiled for. From a literal perspective, one cannot hunt with a machine gun in a small domestic enclosure or fish in a backyard pond using nets and still claim to be on the same footing with a real hunter out there in the jungle. Such a convenient and selfish amassing of wealth at national expense is the one being condemned. This is the covetousness that has impoverished Zimbabwe and has denigrated into serious distrust and finger-pointing by the electorate who generally perceive Zanu PF as a party with carefree big sharks vying for big dollars no matter what the people want or say or how they feel about their plight.
With such a decent mineral and resource base in Zimbabwe, many are shocked that the country is too broke to fund its own elections and should beg for foreign funds. City water issues remain a nightmare. People continue to fast and pray for electricity to come. This is a country capable of transforming resources into a self-sustainability structure that weans it from a perennial dependency syndrome as well as a high resource import habit. With such a vast base of globally-demanded products, the country remains poorer. In 2012, a reported 20 000 teachers left Zimbabwe in search of greener pastures. Ironically, a few hundred powerful men and women have taken charge of the vast resource base, turning it into personal property and are wantonly plundering national assets for personal gain as if their political office ticket has a few hours to expire as the public social welfare base remains perforated.
Mr. Msipa may sound unpretentious but lacks practicality and connection with the situation on the ground because he lives among us and knows the truth on the ground. Many continue to blast corruption at public forums but are the first ones to practice it as they serve immediate personal interests. There is untold hypocrisy among the political ranks and some have now gone to extremes. Even highway police has turned motorists into free ATMs as they openly demand bribes for the motorists to be set free. Reportedly, the bribe proceeds travel in veins from the highway to senior police chiefs and other leaders through a proceeds sharing scheme. This is public information. Resulantly, many will therefore turn to President Mugabe and Cde. Msipa's concerns to ask what time it is in Zimbabwe for them to panic now about such deep-rooted corruption.
Calls to stamp out corruption have become empty hollow words to appease the electorate. Except for a few cops that were punished in 2012, no big fish was put on spotlight. The only grass that suffers when the big elephants are fighting has been the unfortunate police constables and a few other small fish who are sacrificed in the heat of time for instant justice. As for big fish, nothing happens. Even the anti-corruption units tasked to handle the issue have no teeth to bite this vice. Commissions of inquiry have come and gone. Public condemnations have become the order of the day. Conferences, meetings, rallies, research papers, online publications, opinion polls, court decisions and various other countless channels have denounced corruption as a deterrent to efficient public service. Inhibited economic growth has been directly attributed to corruption. Surprisingly the more the talk; the more the vice escalates.
With practical ground action, corruption could be contained. Big fish could be placed on the spotlight with consequences. Words alone will not root out the problem. Resources continue to be dissolutely plundered. Whoever runs a department has to find means and ways to "eat". Some are saying anyone should eat within the leash parameters of his given office power and he who snoozes loses. And some believe they are too weak to individually stop an already rotten system. Some are of the belief that they cannot sacrifice their personal interests and needs to solve national issues because the problem is too big to be resolved by the responsible acts of a single individual and the government should be the one to act. A top-to-bottom government approach in resolving the issue could work magic. Some corrupt leaders have now taken over major portions of urban areas, game parks, conservancies and research centers and some are bound to simply take government assets and personalize them to own taste and title. This is because they have the power and should amass wealth while the sun still shines.
Now rich Zimbabwe finds herself poor and stranded in the middle of plenty. Even Comrade Msipa has suddenly become concerned. He views this as the possible root cause of the waning popularity of his party. Many citizens too are concerned. Those at the top seem unmoved. No one looks back. Talk is empty and cheap. Undertakings and promises to deal with corruption have instantly died with the disconnection of the public address systems as politicians head back to the city. This is Zimbabwe.
It is too late to stop the runaway iniquity. Police will not act if their bosses overlook the issue and are afraid of getting into trouble if they ruffle the feathers of top guns. The Ministers will not act either as long as the President does not make one further step to demonstrate how seriously-concerned he is with the corruption bug. It's now a chaotic situation and due to waning ethics, the situation is now that of survival of the fittest because as long as one does not get caught or cautioned, the game is on.
There was a time when this enigma could be harnessed and addressed. Now it is too late to turn back the hands of time. Corruption in Zimbabwe has now become as ubiquitous as the air we breathe. Power corrupts and no one wants to take personal responsibility. Those served see the leaders openly doing it. If gold rusts, what will iron do? For example, headmasters sell student vacancies, hookers run away with public exam papers after not being paid for exchanged overnight favors, college principals sell college vacancies, police openly demand bribes, passport officials do the same for quick release of wanted travel documents, VID take bribes to release impounded cars, court documents disappear in exchange of money, some court judgments become predictable as money exchanges hands, deceased estate properties are leased out to the public or abused by trustees pending distribution of assets, people bribe officers to get driver's licenses, burial orders, birth and death certificates are sold. Singe burial space is at times sold to various people. Even national team players are deployed abroad to play games through betting acts. Everyone is great at "arranging" for quick results and this is the new culture. Only your money talks. Wese munhu anoburitsa (everyone has a possible deal) and is good at that. Leaders step on small fish to skip lines and get what they want for their friends and loved ones. Their world is that of "nothing impossible" because they have the power and influence by virtue of the office ticket. Opportunities are squeezed out even where there could never be any iota of a chance.
Poor planning, compromised ethics, short-cuts, greed, selfishness, pursuit of self-gain and the search for personal recognition have destroyed a once-promising Zimbabwe. Some leaders have actually started worrying because the situation has gotten out of control and must be stopped. The problem is just that empty words will never stop this practice. The President should make a serious move and take urgent action. Many citizens know that political campaign phases bring lots of promise as people are promised many empty solutions that disappear once the election is over. Such convenient "white lies" have worked in the past but will not save a face in this hour.
Many continue to write, cry out, condemn and call on authorities to stop the mess. Nothing happens except more meetings with brilliant ideas and brainstorming on paper. Comrade Msipa, your concern is genuine. Sadly, it is too late. It is grand to condemn corruption but as long as you do not walk your talk with other members on your leadership ranks, your silence could be golden. The President has continually expressed his concern but as the man at the helm of power, his past words have faded without any action. The Willowgate scandal said it all. Many more empty speeches, suggestions and recommendations will come but without consequences. Corruption is bad but has been condoned in Zimbabwe. As long as the top ranks tolerate or condone the sin through pats on the wrist or white collar pardoning, then we are simply in a rhetoric autopilot mode of hypocrisy. There are no checks and balances, let alone any effects or consequences. Meanwhile, the country continues to bleed and the majority remain in poverty as the apex of the social pyramid prospers.
More related issues on corruption are on www.zimeye.org
Source - Tapiwa Kapurura
All articles and letters published on Bulawayo24 have been independently written by members of Bulawayo24's community. The views of users published on Bulawayo24 are therefore their own and do not necessarily represent the views of Bulawayo24. Bulawayo24 editors also reserve the right to edit or delete any and all comments received.