Opinion / Columnist
The coalition menu - MDC-T, ZAPU, MDC, The Dudu principle 2013
02 Jan 2013 at 06:11hrs |
Views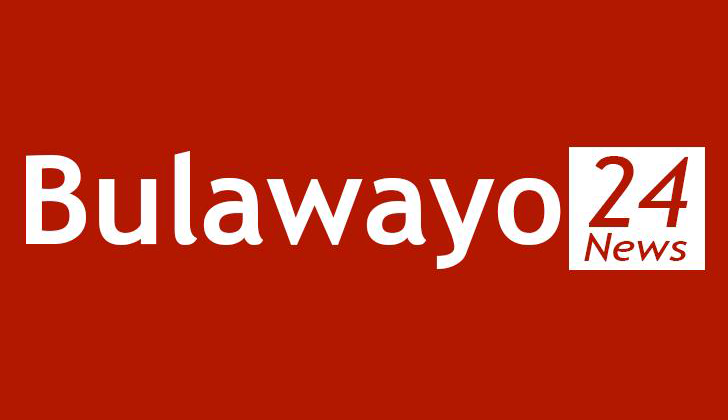 THE COALITON MENU. MDC T, ZAPU, MDC, THE DUDU PRINCIPLE 2013
I propose to co-ordinate the unification of these two MDC's successfully. It is my observation that Zimbabwe does not have an IDEAL leader and it is never going to have any for a very long time.
Each Zimbabwean leader was brought up under a culture that limits the embracement of another culture. Mr Mugabe was brought up under a Zezuru culture that prohibits the embracement of a Ndebele, a Karanga or a Manyika. He was taught by Mum, Dad and the Zezuru culture that all else is wrong and only the Zezuru matter. Remember the "Rooranai vekumatongo" teaching. Translated "marry within your culture".
Tsvangirai is Shona, a cross breed between Manyika and Karanga. His culture also subscribes to "marry within your culture" Shona teaching. This teaching is not just limited to marriage but also to social recognition. A person who was taught never to recognise any other culture other than his own is never going to embrace another man from another culture for any reason.
Welshman Ncube was lucky to be born in Midlands where IDEAL culture is prevalent. His only setback is that he is born in a country that is divided into many cultures which individually think that ones culture is better than the other. In Midlands, no Shona does not have a Ndebele relative and no Ndebele does not have a Shona relative. Back in 1962 when Tekere and Mugabe were busy dividing Zimbabweans into Ndebele and Shona segments to create Zanu, they came from Zvimba and Mutare to make Gwelo their headquarters of tribal division. This was because they noticed that if Midlands kept its Unity Culture, Zimbabwe would be indivisible and any tribal project such as Zanu was never going to be formed. Welshman Ncube comes from such a culture and he is a Ndebele, Midlands open cultured man. His children can marry a Zezuru or a Fengu. His grandmother is a Shona and part of his blood is Shona. If he opens his mouth to say "I hate the Shona" he will be stupid to curse his own genes.
Dumiso Dabengwa is Ndebele. There is a very interesting heritage in a Ndebele culture that most Zimbabweans especially Shona do not understand. In 1820, the was nothing called Ndebele in the World. This is just 200 years ago, or should I simplify it by saying 50 years X 4 = 200 years. Mzilikazi left Kwazulu Natal in 1819 with 600 men to form the Ndebele Nation by integrating conquered subjects into his newfound Nation. He had about 100 thousand subjects on entering Zimbabwe after conquering the Sotho, Swazi, Tswana. When he got into Zimbabwe, he conquered the Karanga, Rozvi, Tonga, Venda and Manyika. By 1870, Zimbabwe was one big happy and united Nation ruled by Mzilikazi. Intermarriages were already happening across tribes and it was mostly concentrated in Midlands. Most people who think they are Shona today are actually Ndebele and most who think they are Ndebele are actually Shona. Dumiso Dabengwa can not stand in front of me and confirm 100% that he is purely Zulu or purely Sotho or Tswana. He can only confirm that he is Ndebele and Ndebele is a composite Nation made out of many cultures including the Shona. There is no Dabengwa surname in Zululand.
Zimbabwean politics was corrupted by Mugabe and Tekere in 1963. These people were Zapu members in 1961 but they did not like Joshua Nkomo to lead Zimbabwe to imminent Independence citing that Nkomo was a Kalanga, hence Ndebele.
While Zapu carried its National meeting during the day uniting Zimbabweans across tribal lines to fight colonialism, Mugabe and crew held midnight meetings to divides Zimbabweans into tribal hate factions. Benjamin Burombo a Bulawayo settled Shona and Zapu member made his famous speech during that time. "WHILE MY LEFT HAND IS BUSY FIGHTING THE COLONIAL SYSTEM THAT IS OPPRESSING MY BLACK PEOPLE, MY RIGHT HAND IS BUSY DEFENDING MY BODY FROM BLACK PEOPLE WHO ARE FIGHTING ME. I CANT USE BOTH MY HANDS TO FIGHT THE POWERFUL COLONIAL SYSTEM"
In 1983 during the Gukurahundi operation that Mugabe and Tekere were accomplishing their 1963 objective to exterminate the Ndebele, Joshua Nkomo sought refuge in London. He wrote one prophetic letter to Robert Mugabe. On paragraph 93 of his long letter, he promised Mugabe that while the Gukurahundi Shona bayonets were busy cutting off the heads of the Ndebele, the Shona in Murehwa were waiting for their turn. That letter did not make sense to anyone who is Shona then, but it makes a prophetic sense today. Joshua Nkomo died in 1999 and in that year, Morgan Tsvangirai, a Shona from Buwera, who believed in Mugabe with all his soul and body in 1983 had been subjected to the Shona bayonets by Mugabe.
Tekere had been ejected unceremoniously from the Shona Royalty and had tested exile life. At the time of his death, Tekere had learnt that hating people on tribal grounds has no national benefit. Tekere eroded his life knitting Zanu tribal Party but forgot that tribalism is a disease that knows no boundaries and it can easily consume its creator. Tekere realised at his death-bed that although he was Shona, he was tribally underclassesed in Zanu for NOT BEING ZEZURU.
Tekere and Tsvangirai learnt very late that one can be a Zanu member but it takes the Zezuru tribe to gain any fruits in tribally formed Zanu PF.
Tekere formed ZUM in 1989, and failed. Tsvangirai was mentored to lead MDC by the Ndebele Gibson Sibanda but Tsvangirai's Shona genes refused to recognise the Ndebele political input and the successful MDC collapsed in 2005. Naturally by the confines of upbringing, Tsvangirai would not listen to Ndebele point of view. All his closest advisors were Shona who would ask him "do you really trust these Ndebeles?" None of his advisors were from Matebeleland or Midlands, they were all Tsvangirais home boys.
Zimbabwe cannot be IDEALY ruled by a man who can't rise above tribal confines!!!
Tribal confines have destroyed the potential of our country because Tsvangirai was mentored by tribally based Zanu PF all his life, there is something tribal that he can't shake off even if he wants. Tribalism is permanently encrypted in his blood by his culture.
In 2013, Zimbabwe needs a SPECIAL AWAKENING. I give myself the job to co-ordinate the Anti-Zanu forces to FORGE A DEAL and get Zimbabwe out of the mud for ever.
I invite all political forces that are fighting Zanu PF to take advice and create a Zimbabwean deal that I am now calling THE DUDU PRINCIPLE.
In this principle, one man is going to tell all interested parties what to do and no party is going to say no.
One Dictating man will have no power at all and will only assume ultimate and undisputable power once there is a total disagreement among the THE DUDU PRINCIPLE participants.
One dictating member who will be powerless but assume power when all goes wrong is Ryton Dzimiri who is neither Shona nor Ndebele but both.
This, THE DUDU PRINCIPLE is built on the understanding that Zimbabwe does not have and Ideal leader who can be accepted 100% by the Nation.
THE DUDU PRINCIPLE rules
(1) A COALITION SHALL BE FORMED ON 8TH FEBRUARY 2013.
(2) TSVANGIRAI'S PARTY WILL BE SUPPORTED FOR A FIRST PRESIDENT (2013-2018)
(3) WELSHAMAN NCUBE WILL BE SUPPORTED FOR (2018-2023)
(4) DUMISO DABENGWAS PARTY WIIL BE SUPPORTED (2023-2028)
The DUDU PRINCIPLE saves to remove the tribal bias in Zimbabwean Politics. It will be followed religiously and should be used rotationally and can only be disbanded after year 2028. It should be guaranteed by SADC and voted into law once the coalition takes office. It should be noticed in advance that the 1963 Zanu tribal superiorist can hijack the DUDU PRINCIPLE and corrupt our members to disband before 2028 for Zanu's re emergence.
Here are the first steps of moving towards the DUDU PRINCIPLE.
(1) DUMISO DABENGWA IS INSTRUCTED TO EXPECT A HAND DELEIVERED LETTER OF APPOINTMENT FROM MORGAN TSVANGIRAI ON THE 25TH OF JANUARY 2013(2) MORGAN TSVANGIRAI IS INSTRUCTED TO WRITE AN APPOINTMENT LETTER TO DUMISO DABENGWA ON THE 12TH OF JANUARY 2012. THIS LETTER SHOULD BE WRITTEN BY HAND AND IN THE LETTER, TSVANGIRAI SHOULD STATE THAT HE WANTS TO MEET MR DABENGWA AND MR WELSHMAN NCUBE AT MR DABENGWA'S RESIDENCE ON THE 8TH OF FEBRUARY 2013. TSVANGIRAI SHOULD SEND NELSON CHAMISA TO DELIVER THE LETTER TO DABENGWA BY HAND.
MR Tsvangirai shall have all his security and can only be accompanied by Thokozani Khuphe or The Speaker Moyo and no one else (this is a trans-cultural healing mission of which too many people will produce negativity influenced by many years of cultural poisoning).
Mr Dabengwa shall be in company of Mrs Mukarakatirwa.
Mr Ncube shall be accompanied by Mrs Misihairambwe Mushonga.
All these leaders are supposed to go and report their meeting to their respective parties and everything that would have been agreed by the meeting should not be subject to debate at respective parties.
This is because a consensus is NEVER GOING TO BE REACHED IF MANY SPOILT MEMBERS ARE ALLOWED TO CHANGE THE DUDU PRINCIPLE.
Each member allowed to change the principle will bring his or her unique teaching she/he learnt from Mum. Mums' teaching can destroy Zimbabwe since we are all suffering from Bona Mugabe's teachings today.
A PETIENT WHO UNDERSTANDS HIS DISEASE IS BETTER TO CURE THAN ONE WHO DENIES THAT HE IS SICK UP UNTIL THE GRAVE. If Tsvangirai, Ncube and Dabengwa can't see their diseases, then there is no cure. If these two can see their diseases and really need a turn to steer Zimbabwe back to prosperity, then the DUDU PRINCIPLE is practicable, useful and guaranteed to remove Zanu PF in three months time.
This advice is guaranteed to be read by over 2000 Zimbabweans and it should be forwarded to Tsvangirai Dabengwa and Ncube by everyone who has access to these three before the 10th of January 2013.
Do not assume that these three have read this advise, just forward it to them even in millions. By doing so, you will be fighting for Zimbabwe in a better way than an armed rebel.
Tsvangirai, Dabengwa and Ncube must only contact me if they have failed to agree after this meeting otherwise there is no need. Mr Dabengwa should go in person to invite Mr Welshman Ncube to this meeting.
Treat this advice as a PEOPLE'S INITIATIVE AFTER TRIBAL CONSTRAINTS CREATED BY ZANU IN 1963 HAVE INFLUENCED THE FAILURE TO DISLODGE ZANU IN 2008.
Be aware that failure to implement this is equal to TREASON and Zimbabweans will not forgive Tsvangirai, Ncube and Dabengwa in August 2013 if Zanu will still be in power.
Tsvangirai, Ncube and Dabengwa, be warned that you are servants of the people and people have invested their trust in you. Do not take Robert Mugabe's belief that you OWN THE PEOPLE.
Do what the people want and this is the menu and the masses are watching. All questions should be directed to one powerless person rytondzimiri@googlemail.com
Zimbabweans are urged to force this THE DUDU PRINCIPLE as a new way of liberation struggle.
IF WE DO, WE WILL NOT FAIL
IF WE WAIT FOR OTHERS TO DO IT FOR US, WE WILL BE SLAVES.
PUSH THIS IDEA AT EVERY MEETING, EVERY HOME, EVERY PUBLIC PLACE UNTIL ZIMBABWE IS FREE.
HAPPY 2013 ZIMBABWE!!!!


Source - Ryton Dzimiri
All articles and letters published on Bulawayo24 have been independently written by members of Bulawayo24's community. The views of users published on Bulawayo24 are therefore their own and do not necessarily represent the views of Bulawayo24. Bulawayo24 editors also reserve the right to edit or delete any and all comments received.