Opinion / Columnist
White Zimbabweans: The Legacy which departed with them!
06 Jan 2013 at 13:34hrs |
Views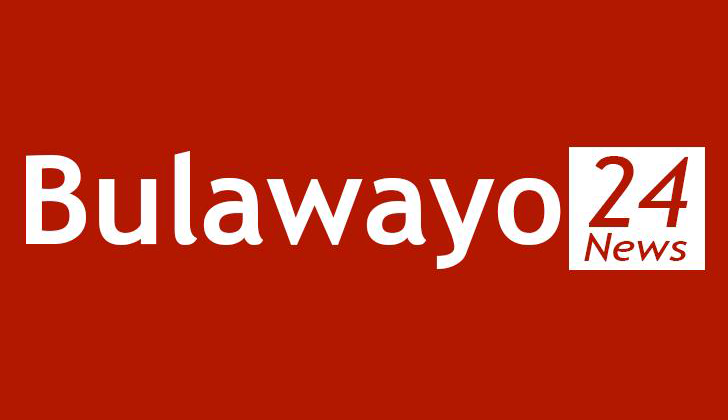 Zimbabwean whites are called Rhodesians or those whites whose ancestors came to the then Rhodesia during the colonial era.They include missioneries,and some Boers who migrated from South Africa and those who came from Europe in search of raw materials and farmland.
Those people transformed a country which did not have a road or a mere government complex to a country which was later envied by the rest of the world.Its Capital city,the then Salisbury was regarded as cleanest city ever which earned it the name,the Sunshine City.The employment rate was less than 10% and people had cheap food on the tables though racial discrimination and opression by some whites was the norm of the day.
Then the black Zimbabweans led by Ndabaningi Sithole,Robert Mugabe(Sir),Joshua Nkomo agreed to start the liberation movements which brought about indipendence from the Rhodesians.Ian Smith ceded power to Robert Mugabe who called for peace and racial tolerance.Mugabe became a darling of the Western world as he was the only force against Apartheid in South Africa.
What followed was a disaster which will never be left unnoticed in the country's history books.Fearing for their lives and not accepting black majority rule,some whites left for South Africa,New Zealand,Australia and Britain.A big chunk of them which was estimated at 100 000 decided to stay and face the consequences of staying as a minority.
The Zimbabwean dollar was more valuable even competing on the market with the SA Rand and the Pound.The Zimbabwean hockey team,The Golden girls comprising of Trish Davies and others won the first medal for Zimbabwe at the Olympics in Mexico.Zimbabwe was also doing well in cricket with an effective and efficient cricket board.Rugby and Tennis was also at its peak,same as other sports like golf and swimming which were putting more strength in junior development in the 80s.As we approached the 90s,the white population started to decrease with estimated figures putting the white population at 80 000.Sport was still at its peak with Zimbabwe hosting the All Africa games,Nicky Price dominating in the golf world,Zimbabwe Cricketers pulling major suprises on the pitch.Junior sport development was still running with major schools like Prince Edward and Arundel Girls producing unforgetable talent.
In the political arena,many whites were not involved in politics except those who were in Zanu Pf who included the the Health Minister Tim Stamps.Then from 1996 Zanu PF started to parcel out land grabbed from whites to blacks trying to cover for dwindling support. Morgan Tsvangirayi(current Prime Minister) led a country wide strike which led to the formation called MDC in 1999,this was the only hope for whites to stay or leave for good.Worse was still to come,in 2000. President Mugabe launched the Land Reform programme which left (est) over 240 000 workers jobless.4000 white Zimbabweans lost their farms with farm property worth millions stolen from them during the process.This brought Zimbabwe onto its knees after it had already funded the Congolese war led by Presidet Mugabe's freind ,Kabila.
In 2002,Morgan Tsvangirayi pulled a major price Zanu Pf had ever experienced during its reign,scooping if not all parliamentary seats in major towns but narrowly lost to President Mugabe in the Presidential bid.Whites had no reason to stay and had to live Zimbabwe for abroad,with 2002 putting the white population at only 40 000.Violence and political intimidation similar to that wittinessed in the Rhodesian era was now the norm of the day,now against the white minority.Five major white political icons,David Coltart, Eddie Cross,Ian Kay and Trudy Stevenson were the only whites in Parliament representing the dwindling white population. Tsvangirayi lost the presidential re-run in 2008 after pulling citing violence which left more than 200 MDC supporters,which means white Zimbabweans had no reason to stay with Zanu Pf even claiming for a 51% stake in their bussinesses. Roy Bennet was arrested several times on racial gounds and the recent brutal attack of the Kinniards who are MDC-T leaders Shows that White Zimbabweans are targets of racial discimination.
In the economic arena,many white businesses closed due to continued harrassment and an inflationery era which left millions of Zimbabweans jobless,many of whom left Zimbabwe for greener pastures.That was not all,Zimbabwe as now ranked in the same pattern whith Malawi and Somalia in GDP terms.Zimbabwe's one best road network is now in shambles with some roads which were built by whites in Rhodesia having surpassed their usedful lives.Same in The Railway,industries with some coaches which were bought in Rhodesia still on the road,Air Zimbabwe on its knees with only few airbuses compared to a lot which were ther in the 80s.
In the education and sports arena,21st century brought mixed fortunes for the Zimbabwean populace,the so called A schools were reduced to C schools if not Z schools,which means there standards were falling at an increasing expect for few schools which were still headed by white headmasters like Prince Edward,St Georges and Falcon College etc.As for schools like Roosevelt,Churchill,Milton,Evelyn etc,the standards fell at an alarming rate and are still falling.The once glamourous University is now ranked 37 on the continent below Botswana and Zambia Universities.
Kirsty Coventry brought hope and courage for white and back Zimbabweans after winning 7 olympic medals in Athens and Greece which saw her being honoured by President and received more than 100 000 from the President.It was gloomy in the cricket and tennis arena,the greats like Andy Flower and Henry Olonga left Zimbabwe for England with many other cricketers in protest of increasing human rights violations which left Zimbabwe cricket on its knees subsquently leading Zimbabwe to withdraw from Test Cricket.Zimbabwean tennis players could not match the levels of the black brothers and others expect for Cara Black who continued to pull major suprises on the tennis court.With Cara Black now a mom and Kirsty considering retiring and getting married to her manager Tyrone Seward,who knows,Zimbabwe might be off the map for a long time and may return empty handed from Rio Olympics in 2016.
So its true that we will miss Noreen Welch on Tv,Nicky Price on the Golf Pitch,The Flower brothers on the cricket field,Bruce Groblear on the football pitch and others who are now major names both in the sport and economic arenas of foreign countries because they just can't the levels of racism in Zimbabwe.
With Education Mister David Coltart stating that some black Ministers talk racist ideas in front of him in Minesterial meetings,it remains to be seen when the legacy brought abought by white Zimbabweans will be recognised,and for all Zimbabweans to tolerate each other despite of race and live in harmony!
Source - Conilious Toga
All articles and letters published on Bulawayo24 have been independently written by members of Bulawayo24's community. The views of users published on Bulawayo24 are therefore their own and do not necessarily represent the views of Bulawayo24. Bulawayo24 editors also reserve the right to edit or delete any and all comments received.