Opinion / Columnist
Police shoot to kill policy noble but . . .
14 Jan 2013 at 05:20hrs |
Views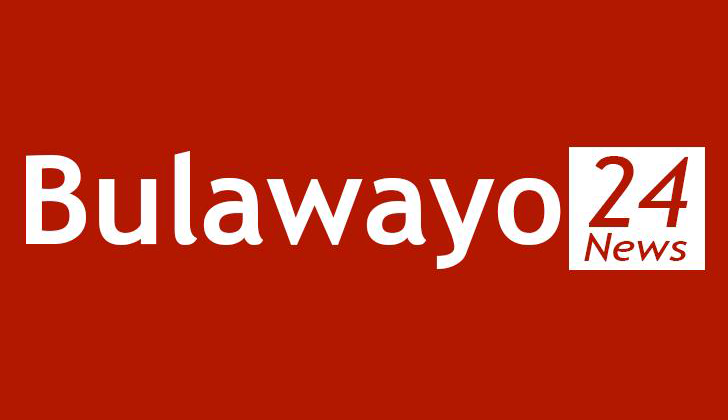 ONCE we are born, we strive to make sure that each and every step of our lives is taken with a view to shape what sort of life we envisage to live during our time.

Although parental guidance and control sometimes contribute to how we shape our lives, ultimately individuals as they grow have a say on the direction they intend to lead their lives.

That is why there are many professions for the taking and professionals who toil everyday to ensure that their lives improve for the better.

History has taught us that hard work is the most sure and pure way of fulfilling our dreams. It is worrying to note that while most people sweat it out to ensure that their families enjoy a better life, there are rogue elements in society who are there to take forcibly what others have worked for.

Worse, in the process, they kill innocent people and the police, who not only are professionals but people who are diligently serving the nation to ensure that there is law and order in the public interest.

It is worrying that there has been a sudden increase in armed robbers killing victims and police officers on duty.

Last week, a police officer Detective Assistant Inspector Thadius Chapinga was shot dead by a carjacker he was taking to Braeside police in Harare.

The cunning armed robber had the audacity to cover the body in a plastic paper with the intention of burning it. Last Friday four armed robbers hit a gold mine in Zvishavane and robbed workers of cash and cellphones.

There are more police officers who have died in the line of duty at the hands of these armed robbers and carjackers leaving behind aged parents and children suffering.

Such a trend is worrying and people must know that all the actions we do determine how we are going to live or be viewed within society. As such no one can sympathise with armed robbers and carjackers.

There are people who are dangerous to the community and must be removed not only through the court system but through shooting especially if they attempt to kill victims or police.

Hence, we fully support the order that has been given to police to shoot to kill armed robbers. The fact that these robbers would be armed is a clear indication that their intention would be to shoot and the only noble way to get at them is to shoot them as well, any other means might be fatal to police officers.

Officer Commanding CID Senior Assistant Commissioner Simon Nyathi has warned that police will not hesitate to shoot these undesirable elements in society. True to their word the police have shot and killed Takesure Dumba who is alleged to have shot the late Detective Assistant Inspector Chapinga.

"They have started a war they will never win. As police, we have now ordered a shoot to kill policy for such perpetrators. Those who live by the sword will die by the sword," he said.

As aptly declared by the police, we support the elimination of these rogue elements in the country. No one wants to lose property or worse life at the hands of some lazy person not eager to work hard for his/her survival.

Police officers are also human beings working for the nation and their families and cannot tolerate being shot at. More training must be introduced to police officers to ensure that they handle such cases as professionally as possible.

While we fully support the shoot to kill policy, we also warn police to apply it with due care.

They must be certain that they are engaging armed robbers and avoid wantonly shooting as this can result in unnecessary loss of life in the name of shoot to kill.

Police must at least shoot if they are certain that the suspect is armed or worse if they have been fired at.

History has shown that sometimes trigger happy police officers end up abusing the policy and shoot at innocent people.

In 2010, Bulawayo residents were infuriated when police fatally shot Fletcher Tavengwa and injured his friend Lewis Sanyango whom they suspected to be armed robbers.

It later emerged that the students were not armed nor had they attempted to flee because they were shot at while parked in the city centre. It is such incidents that then prompt calls for police to ensure that when applying the shoot to kill policy, they must do their homework to ensure that suspects or ordinary people who are not armed are not caught in the crossfire.

It is possible that some people can take advantage and report their enemies as armed robbers hence the call for police to be vigilant. Driving expensive cars or cars with tinted windows does not necessarily make one an armed robber.

We have faith in our police. They are one of the most effective in the region and history shows that once they commit their energy to flushing out the armed robbers, they can do it. The public has a great role to play as these armed robbers stay with the people. We must report them to the police and leave the police to do their investigations and help in making the country more peaceful.

We repeat, those members of society who have given themselves the right to break the law must know that they risk getting their ribs and all bones in their bodies broken too. We will not shed a tear for armed robbers and carjackers.


Source - SN
All articles and letters published on Bulawayo24 have been independently written by members of Bulawayo24's community. The views of users published on Bulawayo24 are therefore their own and do not necessarily represent the views of Bulawayo24. Bulawayo24 editors also reserve the right to edit or delete any and all comments received.