Opinion / Columnist
Only impeachment can guarantee Mugabe a dignified exit
07 Apr 2011 at 08:05hrs |
Views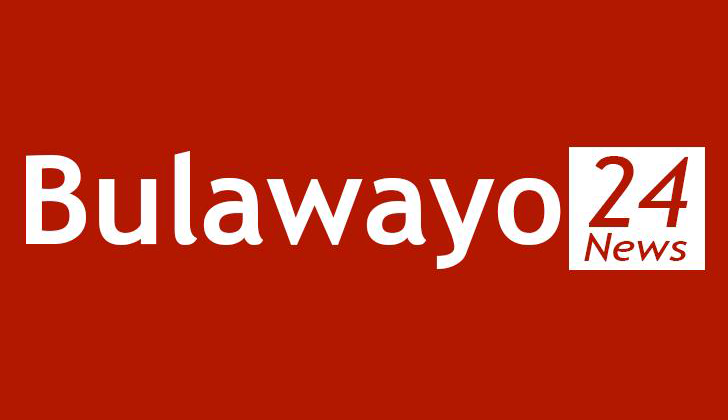 It is said a week is a long time in politics. This has indeed been an eventful week especially in Africa. For instance, nobody thought that the Libyan Leader Muammar Gaddafi would ever write US President Barack Obama a 3-page letter 'To My Dear Obama, Our Son?' The week has seen dictators negotiating their safe exits after rejection by their people. Even closer to home a safe exit for Mugabe resurfaced this week under the auspices of SADC according to press reports. Odds are it may fall through.
Only impeachment can guarantee Robert Mugabe of Zanu-pf a dignified exit considering the tragic events in Libya where pro-Gaddafi forces are allegedly using human shields in Misrata while in Ivory Coast the International Committee for the Red Cross reported that 800 people were shot to death in Duekoue (BBC, 06/04/11; CNN, 03/04/11). So far, all anti government riots in Tunisia, Egypt, Bahrain, Syria, UAE, Libya, Algeria and Ivory Coast have cost lives. Zimbabwe can avoid that but still effect peaceful change lawfully.
What is impeachment?Impeachment is a formal process in which an official is accused of unlawful activity and the outcome of which, depending on the country, can lead to the removal of that official from office or other punishment (Wikipedia.org).
We also learn from Wikipedia that in the United Kingdom, the first recorded impeachment was that of William Latimer, 4th Baron Latimer during the Good Parliament of 1376 while the last one was that of Henry Dundas, 1st Viscount Melville in 1806. Former President of the United States Bill Clinton was impeached by the House of Representatives on charges of perjury and obstruction of justice on December 19, 1998 but acquitted by the Senate on February 12, 1999.
Zimbabwe'1st impeachment attemptAn attempt at Robert Mugabe's impeachment, probably the country's 1st, was made in 2000 over his conduct in the run-up to the watershed June 24-25 parliamentary elections in which 30 people were killed in politically motivated violence (Financial Gazette, 13/07/2000; Irinnews.org, 25/10/2000). There are now more compelling reasons for Mugabe's impeachment than then.
Zimbabwe law experts had concluded in July 2000 that there were sufficient legal grounds to impeach President Robert Gabriel Mugabe over his conduct. Earlier in 2000, the MDC President Morgan Tsvangirai had called for Mugabe's impeachment. As to be expected government officials dismissed the threat saying the then ruling Zanu-pf party would thwart any such move because of its parliamentary majority.
The Financial Gazette reported that legal experts had said there were grounds to haul Mugabe before Parliament to answer charges of 'wilful violation of the constitution' (13/07/2000).
Mugabe's impeachment vote was postponed after the Movement for Democratic Change (MDC) officials failed to meet with then Speaker of Parliament Emmerson Mnangagwa of Zanu-pf to discuss procedural issues.
Constitutional provisionIn terms of Section 29, Sub-section 3 of the Zimbabwe Constitution, 'the President shall cease to hold office if a report prepared by a joint committee of the Senate and the House of Assembly, appointed by the Speaker in consultation with the President of the Senate upon the request of not fewer than one-third of the members of the House of Assembly, has recommended the removal of the President on the ground-
a.
that he has acted in wilful violation of this Constitution; orb.
that he is incapable of performing the functions of his office by reason of physical or mental incapacity; or c.
of gross incapacityand the Senators and members of the House of Assembly sitting together have resolved by the affirmative votes of not less than two-thirds of their total number that the President should be removed from office'(parlzim.gov.zw).
Can Mugabe be impeached?Of course, Mugabe can be impeached if the MDC-T can prove that he has wilfully violated the constitution or is incapable of holding office due to physical incapacity or grosss incapacity. In order to have the necessary two-thirds vote, the MDC-T would need to approach MPs and senators of other parties. Fortunately, the MDC-T has a larger share of parliamentary seats now than it had in 2000 when it tried to impeach Mugabe. The Speaker is now Hon Lovemore Moyo of MDC-T. SADC might support the move seeing that it is constitutional. Admittedly impeachment is a challenge given the regime's intolerance to dissent. There would be need for a lot of lobbying behind the scenes.
Possiblec reasons for impeachmentCompelling reasons for Mugabe's impeachment are probably more than Parliament needs. They include those cited in the earlier attempt. Acting in violation of the constitution could perhaps encompass controversial military operations, violent farm seizures (as confirmed by the SADC Tribunal) and the subsequent election violence of 2008 in which over 200 opposition supporters notably Abigail Chiroto, Tonderai Ndira, Better Chokururama, Cain Nyevhe and Godfrey Kauzani were allegedly murdered by suspected Zanu-pf supporters. More evidence can be compiled from court and human rights reports including those of rape and torture at Goromonzi; the abduction and torture of opposition, women's and human rights activists, lawyers, professionals and journalists and others as well as the election violence report that is being withheld by the Zuma Administration in South Africa.
Other grounds are Mugabe's old age and poor health. For example he has missed several cabinet meetings while abroad seeking medical treatment. There are also several pictures of Mugabe online showing him sleeping at meetings e.g. AU, UN General Assembly and during an investment conference among others. Finance Minister Tendai Biti has claimed Mugabe is now sleeping through meetings. Obviously details would require good legal brains for a foolproof vote that is guaranteed to give Mugabe a dignified exit. Occupying the office of president also entails being accountable for issues like the Chibondo mine shaft remains. Amnesty International has called for forensic experts to identify the victims and how they met with their death.
Fears of an Ivory Coast in ZimbabweReported attempts by Zimbabwe to import arms and ammunition via Beira ahead of elections despite an embargo raise questions about Mozambique's commitment to SADC's pressure on Mugabe to reform and avert a Tunisia or Egypt. In a related development, views expressed by Mugabe's propagandist Jonathan Moyo in his latest instalment tend to give the impression that fears of an Ivory Coast in Zimbabwe may not be an exaggeration should Mugabe go ahead with unsupervised elections before a new constitution is put to a referendum. Jonathan Moyo wrote:
"Following the Livingstone SADC Troika on Zimbabwe and the African vote on Resolution 1973 against Libya, it has become very clear that Zimbabwe's national security interests do not lie in SADC or AU pacts given the Judas Iscariot fact that is now rampant in the region and the continent. The time to forge strategic partnerships that really matter in today's geopolitics has come. The summit in Livingstone was an early warning signal for our country to move rapidly to make defence pacts with real friends with real power"(Unmasking SADC troika circus in Zambia' New Zimbabwe, 05/04/11).
Procedural stepsAlthough procedural steps can be elaborated upon by constitutional experts, first a motion is needed in Parliament followed by the appointment of a committee by the Speaker the Hon Lovemore Moyo to draw-up a report on whether impeachment is warranted. If the report agrees with the motion, impeachment would require the votes of two thirds of Zimbabwe's parliamentarians. Finished! It is not a treasonous act because it is not an offence and is not a crime. The fact that impeachment is on the Zimbabwe Constitution means there is a roadmap for regime change that is not illegal. All that needs to be done is to get the ball rolling.
Costs and benefitsThe costs could be increased political tension, a witch hunt for rebels or dissidents within the regime's circles; more harassment of political opponents and disruption of rallies and gatherings. Some people will definitely be expelled at the slightest hint that they support impeachment in the same way targeted sanctions are being viewed at the moment. But it could be worse. There is a price for everything. The benefits outweigh the costs. Impeachment is legal, done through Parliament with the full knowledge of government is bloodless unless some people hi-jack it and does not endanger the life of the president and his government. Impeachment is better than giving the regime an excuse for turning Harare Gardens into 'the killing fields of dictator xyz'.
'Decisions, Decisions'The regime's MPs and diplomats need to take a leaf from the defections that have been reported in North Africa and the Middle East. A Western journalist has described the encouragement of defection by various political figures and diplomats in North Africa like the peeling of an onion to expose eventually leaving the dictator vulnerable and exposed. Some defectors are approaching intermediaries while other are weighing the options of possible indictment for any rights abuses or having any restrictions lifted. It is time for 'decisions decisions'.
Clifford Chitupa Mashiri, Political Analyst, London, zimanalysis2009@gmail.com
Source - Clifford Chitupa Mashiri
All articles and letters published on Bulawayo24 have been independently written by members of Bulawayo24's community. The views of users published on Bulawayo24 are therefore their own and do not necessarily represent the views of Bulawayo24. Bulawayo24 editors also reserve the right to edit or delete any and all comments received.