Opinion / Columnist
Technology: the new paradigm in Zimbabwe banking?
12 Feb 2013 at 11:47hrs |
Views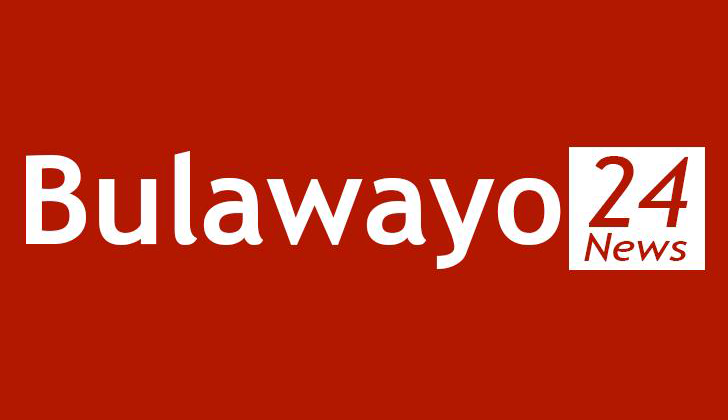 What is different about Zimbabwean banks? Ours is the only country in Africa whose banks are not attracting foreign investor interest, why? Those who follow African markets could have noticed that in markets such as Nigeria, Kenya, Botswana and indeed the rest of the sub-region banking stocks are among the most traded by foreigners. The large population of the unbanked especially in rural areas and the high demand for bank credit by growing businesses are some of the factors that are attracting investors. Not so for Zimbabwe.

Besides the perceived high regulatory risks, management of some of our banks is often cited as a deterrent especially the structures where major shareholders still perform executive function. On operations, it can be argued that our bankers have failed to come up with effective innovative ideas to tap into the unbanked especially those in informal sector. They still have an obsession with expanding the branch footprints ostensibly to tap into cheap retail deposits even when there is evidence that the future in banking lies in relevant technology which addresses the market's needs.

Banks are not expected to reinvent the wheel. All they need to do is look around other countries for successful innovations, evaluate and remodel them for the Zimbabwean customer. Ecocash, which some banks are reportedly fighting against is not an original idea but was somehow sampled from Safaricom's M-PESA and was given a Zimbabwean flavour. Econet did its homework, the product is working and it somehow caught bankers flat-footed.

As the Ecocash/banks debate goes on, this week in this column we will venture into the first world and explore how innovators are changing the face of banking using cutting-edge technology that are based on the demands of the customer.

For starters there is nowhere in the world where bank charges are popular and in the US, for instance, some entrepreneurs have taken a view that consumers can enjoy a great banking experience without paying through the nose for it.

Take Green Dot Corporation as an example. What is striking about it is that it is a bank with 4.4 million active customers and not a single branch. Customers sign up online or in partner retail outlets. While they do not offer their customers loans or other forms of credit, they do offer prepaid Visa or MasterCard cards that can be used online as well as everywhere else, including free access to an extensive network of ATMs.

According to The Economist's May 2012 Special Report: International banking, "for most retail banks, renting, equipping and staffing branches can easily account for 40-60% of their total operating costs." It will be interesting to see what portion of the new capital requirements for Zimbabwean banks will be applied to physical branches.

Zimswitch/Visa/MasterCard point-of-sale (POS) machines are not ubiquitous outside the major retail companies because of the expense and difficulty of setting up for smaller businesses. It is therefore basically cash or no-sale.

Imagine walking into your favourite coffee shop and having a waiter come up to you, greet you by name and ask you whether you are having your usual brew. When you are done, instead of waiting to get a slip with your bill, imagine opening an app on your iPhone or Android smartphone or tablet, authorising payment for your bill and walking out.

This scenario is not from a sci-fi movie script but a mundane daily occurrence in coffee shops across the US. What is particularly impressive about this service is that the merchant doesn't need to fill out a pile of paperwork with a bank or purchase expensive specialised POS equipment. All the merchant needs are a tablet/smartphone and the app.

It is also just as easy for the customer: download an app for your smartphone and be setup and ready to go in 5 minutes. This is the amazing offering of a company called Square that is re-inventing the point of sale. Just like with Green Dot, merchants and customers can sign-up and transact without ever visiting a Square office.

Many Zimbabweans are already proud owners of smartphones and the proportion of smartphone owners amongst active subscribers will only increase as they become cheaper. Econet has reported almost 2 million active users of its EcoCash platform. Is the leap from paying with something like EcoCash to a Square-like alternative unthinkable?

Clearly, poor lending practices are at the heart of many a bank's failure. In fact, many on the street would reckon that they would have done a better job if they had a seat on some of these credit committees. Peer-to-peer lending is a phenomenon that has taken off in a big way in the US and it offers depositors a seat on the credit committee. Prospective depositors/lenders logon to the website, review individual loan applications, and lend those with a risk profile and interest rate that suits them an amount that they are comfortable with being all or part of what the borrower is looking for. Lending Club, the biggest player in this space, has written more than $1.2 bln in loans this way.

For those budding entrepreneurs looking to raise capital without the expensive assistance of greedy investment bankers, crowdfunding is an attractive alternative. Kickstarter, the leading US crowdfunding business, has raised more than $450 million since its founding in April 2009. More than 28 000 of the projects it has funded were for entrepreneurs who were looking to raise less than $10 000. The project promoters make a presentation that is posted on the Kickstarter website with details of their project, how much cash they are looking to raise and what they are offering funders. Prospective funders review the project and make pledges online with their credit cards to the extent that they are interested. Institutional venture capital has all but disappeared from Zimbabwean capital markets and raising small amounts outside family and friends for start-up projects is almost impossible. Perhaps a Kickstarter-like platform is the solution.

One can make a reasonable case that here in Zimbabwe, far away from California's Silicon Valley, this kind of innovation is a pipe dream several decades from implementation. As the banks scramble to meet the new $100 million capital requirements, are they going to roll out more branches and continue business as usual or will they take a closer look at what's happening in the developed world? Globally, banks have shed more than 500 000 jobs since 2008 (more than 150 000 in 2012 alone) and the blood-letting is not over with UBS announcing an additional 2 000 job cuts in 2013 just last week. Are Zimbabwean banks going to buck the trend and hire more bankers?

Some of the developments in technology have caught the attention of our bankers with the Bankers Association of Zimbabwe last week making an unprecedented compliant to the regulator that Econet and its Ecocash platform have not been playing nice. Clearly banking is changing, and it's not incremental this time around, it's a paradigm shift!



Source - zfn
All articles and letters published on Bulawayo24 have been independently written by members of Bulawayo24's community. The views of users published on Bulawayo24 are therefore their own and do not necessarily represent the views of Bulawayo24. Bulawayo24 editors also reserve the right to edit or delete any and all comments received.