Opinion / Columnist
Will T-Shirt politicians keep the religion?
02 May 2013 at 16:07hrs |
Views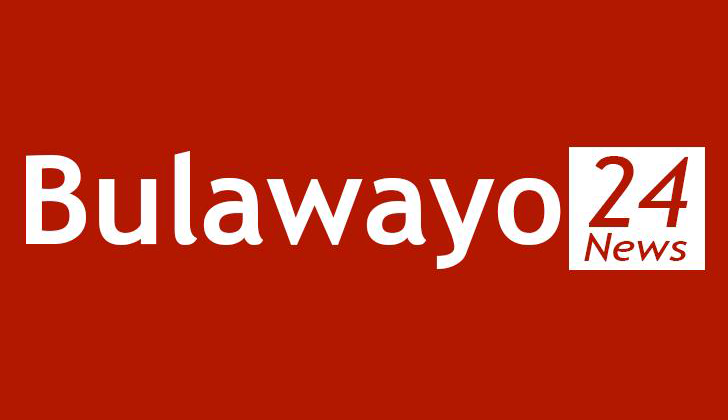 I have since registered my long stretched discomfort at the continued abuse of youths by many political fronts in a scene I view as a humanitarian accidental discharge of authority by our superiors. I am soon reminded of one Malema who through mistaken zeal had worked towards the branding of South Africa's political scraps to grandeur. His political gusto betrayed not only his reputation as a political fanatic but also downplayed the expanse vision of his career in the African National Congress (ANC). I thus refuse to believe politics has good Samaritans, deacons and nuns.
While reading through some internet news sites, I came across a comment which read: "Please first visit poor Malema to empower him as a youth too". The comment was a follow up to a news article that talked of the ANC Youth League visiting provinces in a move, according to the report, meant to mobilize citizens (not only youths) around South Africa ahead of South Africa's 2014 national elections.
While youths have played a vital position as brand ambassadors to many political formations, their accolades of gratitude have not gone beyond heavily ink smeared T/Shirts and worthless coins only sufficient for a binge.
What has since been seen as human capitalism has root in countries and regions where democratic values are overlooked and youths' development disintegrated from overall frameworks. Abuse of human rights also plays lead in this. As youths continue to gladden career opportunities of many politicians, they are left to face the reality of their stance, that of continued suffering.
Even when it can be argued that the ANC has always pillared on the youths as a main source of the party's strength prompting it to uphold democratic values incomparable to many African countries grieving under hammers of despots and fostering economic liberalism for youths, South Africa still should seek ways and means of dealing with high unemployment rates, crimes (perpetrated from youths' vagrancy), and high HIV/AIDS prevalence rates, as a result of youths' destitution, of course.
Apart from Julius Malema aiding Jacob Zuma to supremacy and recreating the ANC into fortified foundations, there seems to be nothing the South African youths can thank the ANC for.
Back home, where parties like the Movement for Democratic Change led by professor Welshman Ncube has released circulars that invite youths into participation in the impending Zimbabwean election, questions that arise is whether this act is merely a merchandise Zanu-PF will soon trump on? For example, the stoic Zimbabwean political situation has been over the years been hostile to democratic formulas where it has clearly boldened marginal lines that kick off youths and women as vulnerable groups. This is where nascent political figures like Welshman Ncube himself has on occasions been disregarded as a principal and sometimes omitted from Principal duties found within the spheres of the Global Political Agreement (GPA).
To say youths have space in national affairs is a blatant lie.
The vision of every youth is one, that of living a life of progression, where they don't find themselves in the confines of poverty, neglect, crime, and all other social ills, where youths are encouraged to be pioneers of their own destiny.
That youths will soon grow and yearn for resources and means of wealth too, is no topic for debate. Provisions like the Economic Indigenization drives, despite their being noble economic strategies have done less to redeem Zimbabwean youths out of their positions of vagrancy. Instead, the so-called indigenization drive has further sidelined youths from economic inclusion by government officials who have become fly by night business people becoming almost useless for ministerial purpose as they would be concerned more on keeping sentry of their loots than they would care for safeguarding national interests.
When political myopia engulf the nation, those with little strength should not shy away from pronouncing reality and the truth, the truth which political hypnotism cannot outshine. There is absolutely no political institution that is worth credit of any nature if its ways are crooked and a public shame.
Zanu-PF has no provisions that clearly can lure youths into submission. As a youth, I too fall into grey lands of lost hope. I too, need farmlands, Prados and the biggest Mercedes Benz. I too need to be snug like a bug in a nug, comforted by the presence of human rights and the freedom of speech and thought. Despite Zanu-PF's indigenization smooth talk, youths continue to be melodramatic choristers who only ululate, clap and proffer standing ovations to those who plunder, loot, exploit and lie, all from misplaced euphoria and pseudo promises.
No doubt some youths have since voiced on the dissection of the youths Ministry into two ministerial compositions, that of a mere structural make-up (Min of youths) and that of wealth and plunder (Min of indigenization, whose nature remains mystically adorable).
While I disavow on one Zimbabwean Minister's declaration that the life of a general person has improved, I seek an exploration into the dichotomy of the rich-poor comparison. Being poor, and having been poor for quite a span, living and dining with fellow paupers. I would rightfully place the Minister's observatory adjudication as ephemeral. The rich have grown rich, and the poor, 'beautifully' poor. And looters glee.
Away from Zimbabwe's political Sunday school, into Zambia, where the grave effects of T/shirt politics has also been visible. Youths cadres for hire has raised serious concerns.
According to ThinkAfricaPress, the advent of political violence as a form of mobilization is not unique, but in countries like Zambia, the phenomenon has become particularly acute in recent years. Zimbabwe has for long lived with the problem although political monarchy in the country shields it under wings of impunity.
This trend has resulted in deaths and scores of injuries during each election, as hordes of young, unemployed men are allegedly paid by major political parties to intimidate voters. Having a president and ruling party which some feel do not condemn violence, many observers see the Zambian situation as brittle and liable to an untimely uproar.
There is however a great psychological trail that follows a person as he/ she en-cultures and adopts certain behavioral traits. The psychological destruction youths are exposed to is immense. President Sata of Zambia who emerged from youth structures as a leader of the UNIP Youth League is believed to have been a product of ill-induction in violence and social dis-respect from dictations during his time of involvement with UNIP.
Nevers Mumba has described president Sata's history as that of violence, also as the one who introduced the culture of using machetes in Zambia when he was national Secretary of MMD.
Equally the same, Zimbabwe's Zanu-PF is guilty of recreating Zimbabwean youths into political turn-tables. Border Gezi, if alive, could do well with a Genocidal Thought of All Time Award for his youths militia architecture. A posthumous is not befitting. The destruction and social unrest renegade soldiers, Al shabab and the Chipangano have put up in various communities is a manifestation of a clueless party simulative of a straying dog that has skipped several vaccination schedules.
Apart from a stoic ignorance of the possible post traumatic stress, these youths are only forced into party regalia to kill, torture and then promised of heavenly Jesus' second coming.
Another major problem with the party is its belief in gerontocratic supremacy. The president was once reported as being lonely, where he condemned the childish psychological build up of his cabinet ministers with whom he could not meet mutual sense. Sadly, the party seem not to have, within its structures, youths save for those we see toyi-toying and packed in hired trucks.
Psychology Maziwisa's problems with Zanu-PF , before being silenced by grains of wheat, when he was forced into party structures to stick seal his mouth should not be mistaken for décor but should be strongly viewed as a manifestation of a rotten raw and a sample from the abundant troubles of Zimbabwean youths.


----------
Zisunko Ndlovu is a development projects monitor and writer from Binga, Zimbabwe. Send comments to kubutonga@gmail.com
Source - Zisunko Ndlovu
All articles and letters published on Bulawayo24 have been independently written by members of Bulawayo24's community. The views of users published on Bulawayo24 are therefore their own and do not necessarily represent the views of Bulawayo24. Bulawayo24 editors also reserve the right to edit or delete any and all comments received.