Opinion / Columnist
US-Zimbabweans launch own 'Facebook' for free online goods & services exchange
08 May 2013 at 16:40hrs |
Views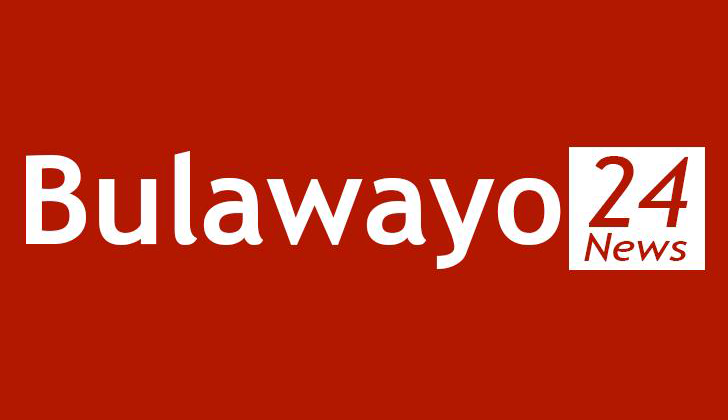 The world's first "Share Anything, Receive Everything" digital resource server released
A team of computer experts from various backgrounds in the United States has met to harness their experiences through the launch of a free online data warehouse to facilitate sharing and exchange of information, data, products, skills, humanitarian services and acts of philanthropy. These professionals who emerge from the global community with distinguished representatives from all continents including Africa (and our nation Zimbabwe in particular), have realized a rare need that could help re-shape the world we live in.
It's true that one man's trash could be another's treasure. This world can be a better and livable place only if people can freely express themselves, lend a hand or be kind and willing to share stuff, put it out there for those in need and make ways for access to resources. Other philanthropists or kind hearted souls including some corporate social responsibility practitioners can also chip in by donating transport and shipment of products or services to reach the needy to access such donated stuff. Such a rubric of efforts takes organization, cooperation and global citizenship responsibilities. There is need to think locally but acting globally. Through community cooperation and empathy for the needy or underprivileged, life can be redrawn into a simple matrix as unwanted goods deemed "trash" by other communities find some who need them badly. That process creates a win-win scenario in that while creating space for the donor, there is found relief, joy and comfort for the beneficiary.
Through a site called EnergeticXChange (www.EnergeticXChange.com), global citizens will now be able to share and exchange information on needed items, goods needed, freely available stuff and any available products and services that are being parted with through acts of generosity. There is no charge to post that information on the website. The agenda is to promote global sustainability through reducing waste and promoting maximum utilization of manufactured goods and available services while channeling resources where they are needed. As a platform of exchange, the website serves as a data warehouse where folks check on any needed items for household or community purposes. Those with goods or services that they are willing to give away or dispose of post their stuff on there.
That sharing can also promote global sustainability, help end poverty and defeat squalor in so many ways. The world over has plenty of skills, resources, products and services that only need to be aligned or matched and utilized through open access and engagement of donors and beneficiaries. That match could solve major global issues and promote peace and comfort in so many ways. It could be a medical drug, a shirt, children's toys, school books, shoes, sports equipment, construction material, computers, food, farming equipment, water drilling facilities, cars, boats, camping equipment, fishing equipment, plants, furniture or any skills or human services to be shared. The list of needs remains endless and nothing offered could be too small or insignificant.
At every point in time, someone across the world is distraught because (s)he cannot access that need. Simultaneously, there is someone across the world whose garage or backyard is replete with such a needed item and is contemplating visiting the nearest store to buy some matches to burn the stuff because he does not want to "hoard" stuff. He wants to create space through eliminating unwanted stuff.
While trying to clean up a garage, one discovers some fairly-used clothes, some shoes, good books and pens. A child somewhere is dying to have that and have a life. A church somewhere needs bibles or benches or even preachers. A certain church has old copies and does not know what to do with them. Their problem is that they do not know, let alone have a clue on where to find the other. Similarly there are people around the world who have been led to believe that because they live in a developing country with little money, that what they give, their knowledge or life, is worth little or nothing at all. Yet in reality, their experiences of life, their cultural background, shared with someone in the developed world could be just the thing that is missing from a very unsatisfied life in the cold sterile lonely reality of the developed world. It could be just the solution to enrich a life, save it and give it true meaning and purpose.
The lacking solution is a platform for exchange of goods, services and human interactions. . The world over has a lot of resources, products and services that can be exchanged using the right forum so that those who think they have goods that they no longer need, can freely make the world know and someone can express some interest. Instead of goods being sent to waste or destroyed or being overproduced for no reason whatsoever, there will be utilization and recycling of resources and there will be less trash while global citizens can stand to benefit as they improve their own lives through donated goods. This can create a world where every global citizen becomes conscious of the fact that they are interdependent on each other and understand that everything they have to give is of equal importance and equal worth.
Take for example, the following scenario:
Africa
• A has some culture classes to share on African values and history
• B coaches professional soccer and is looking for anyone who needs his services
• An ardent athlete from Kenya is looking for promoters or sponsors to reach the Olympics
• A named country has wildlife and safaris some of which are the best in the world but are hardly known
• Some mid-wives want to share their practices and fuse them with Western mid-wifery trends
USA
• A team of dentists or doctors want to travel and donate free services
• Some citizens want to tour Asia or Africa on a cultural exchange program
• A college is updating its computers and the old ones are needed somewhere
• A law school is disposing of hard copy law reports to go for online e-books
Europe
• A car manufacturer is phasing out some cars for some reason
• Some expert civil engineers are looking for voluntary work to build roads and bridges in the Third World
• A team of missionaries are looking for a place to set up a hospital
• A childless couple wants to adopt
Australia
• Some farmers want to share new techniques to grow corn
• Breeding of some kangaroos must be tried in a different environment
• A college needs international students to form a diverse enrollment
• An immigration agency wants to help people relocate to Australia
Asia
• Wants people to come and teach English
• Has some science and technology to share with anyone in need
• Has some products to sell but needs agents in some areas
• Has some shoes from a wholesale for anyone in need
With such an alignment of resources being matched against donors and the beneficiaries, there is also an element of respect in that both parties can choose to remain anonymous on the forum. This is giving with dignity and money does not change hands. The role of this platform is simply to link the parties so that they can know each other better and arrange for the means to exchange the goods or services. At the same time, this is not a dating site neither does it venture into social traits that relate to aspects like human trafficking, personal gratification, sentimental pleasure, prostitution or any acts that involve sexual pleasure or appeal. The goods, services and products freely advertised here should be really life-enhancing goods and services that enhance dignified life and promote decency and comfort.
Membership is free. Anyone can sign up and start posting information on needs or on services, skills or goods to be donated. Serving the globe on a genuine platform and acting as a global village, the world can truly be a better place.

--------------
George is a philanthropist and can be contacted at: George@energeticxchange.com
Source - George Kaponay
All articles and letters published on Bulawayo24 have been independently written by members of Bulawayo24's community. The views of users published on Bulawayo24 are therefore their own and do not necessarily represent the views of Bulawayo24. Bulawayo24 editors also reserve the right to edit or delete any and all comments received.