Opinion / Columnist
Of professional mourners, lavish funerals
12 May 2013 at 06:23hrs |
Views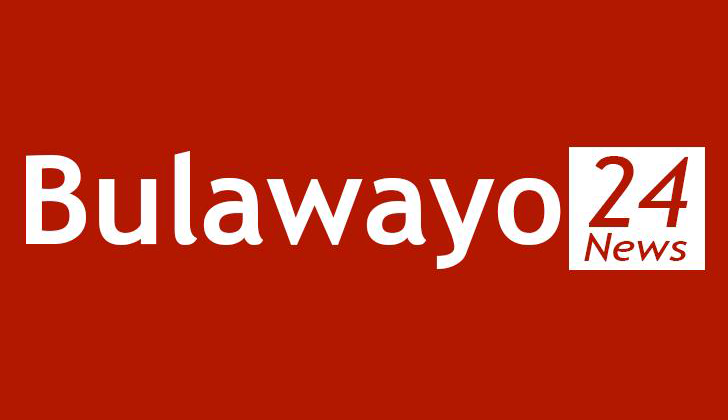 Gone are the days of a funeral wake where mourners are "burdened" by traditional rites, laid-down burial procedures and a sombre atmosphere throughout the proceedings. Today, people outshine each other at funerals with women "competing" in black stilettos, high socks, matching outfits, hats and swanky sunglasses whilst men clad in black designer suits and tuxedos even go to great lengths to show off in black posh cars.
The grieving relatives compete to find the best caterers in town while beer and braai packs come on a "serve yourself" basis.
Has something gone wrong or is it just a case of the changing times?
Ordinary people, traditionalists, social scientists and Christians all registered different views.
To the average person, the latest trend of partying and "showing off" at a funeral is foreign and taboo whilst other say culture is dynamic and people must accept the evolution of new behaviours.
On the other hand, traditionalists believe African culture has been eroded, social scientists say the will of the deceased must be respected and the church has come to embrace the emergence of different trends due to generational gaps.
Dhaure Village, about 80 kilometres south-west of Mutare, is usually a sleepy rural community.
On a daily basis, the villagers go about their usual rural household chores, among them fetching water and cutting firewood.
However, on a particular afternoon early this year, the villagers' peace was suddenly disturbed by a deafening sound of music emanating from a powerful sound system.
The noise could be heard as far as the adjacent Murai Village, about four kilometres away.
Not sure of the exact source of noise, the villagers assumed a social function, most probably a birthday party or wedding, was underway.
Those nearer to the noise were, however, aware that the music emanated from 42-year-old Tendai Chanakira's homestead.
The villagers thought that Chanakira, who had not been feeling well for about two months and was at one time admitted to Mutare General Hospital, might have fully recovered and was celebrating his clean bill of health.
But curious villagers who moved closer to the electrical engineer's homestead to investigate were treated to an astonishing spectacle. A group of about 30 women, clad in tight-fitting shorts and unimaginablly skimpy outfits in this part of the village, could be seen trying to outwit each other on the dance floor.
Ignoring the scorching sun, the women danced wildly to one of Alick Macheso's songs, Madhawu.
A scene that is most vivid in the minds of many people in the village was that of an intoxicated lady, most probably in her late 20s, who staggered towards the sound system, clutching a half-filled bottle of an alcoholic cider before losing her balance and tumbling to the ground, much to the amusement of the "partying" crew.
But what shocked the locals was that the ladies were actually "performing" as they "mourned" the death of Chanakira.
Dumbfounded, the villagers also learned that it was the deceased's wish to have music played at his funeral.
The deceased had gone as far as planning his own funeral, paying in advance the women who were going to provide "entertainment" at his funeral.
The Sunday Mail In-Depth last week visited the village and locals re-lived what they called "a rare spectacle."
"I am 80 years old, but what I witnessed at Tendai's funeral is not only bizarre but taboo. Playing music from a disco at a funeral? This is unheard of," said Sekuru Canaan Dhaure, a neighbour.
Described by neighbours as "a man who had an appetite for beer", Chanakira had mysteriously predicted the day that he would breathe his last.
He went on to pay, in advance, "professional mourners," who were to dance and re-live his life during the funeral.
"My husband knew he was not going to survive so he made sure that his funeral would be conducted according to his will. Before he died, he told me that those that were going to attend his funeral were not supposed to cry but to dance as they celebrate his life," explained Margaret Masawi, the deceased's wife.
She said her husband predicted his own time of death and gave her money to buy petrol for the generator to power the sound system, pay the professional mourners, buy food and beer.
"I fulfilled his wish by releasing the money. The village elders were initially against the idea of playing music at a funeral, but they later gave in," Masawi said.
According to Masawi, her husband mysteriously survived a shipwreck off the coast of Beira in Mozambique.
Spending six days trapped in the sea, Chanakira and his fellows were eventually rescued.
Two of his colleagues died in the accident. She said that after that incident, her husband was never the same again.
"After that accident, he was fascinated by death. He resorted to heavy drinking and partying. He then planned what he called his farewell party," Masawi said.
Chanakira's decision to hire "professional mourners" and the playing of music at his funeral left many locals with more questions than answers.
Professional mourners are people who are paid to cry and take over proceedings at a funeral.
"He made it clear that the "professional mourners" were supposed to wear shorts. My husband had a particular liking for shorts and had a collection of more than 40 of them," added Masawi.
But is it proper and is it "African" for people to "throw a party" during a funeral or is it acceptable for family members to engage the services of the so-called "professional mourners"?
Professor Isheunesu Mpepereki, a University of Zimbabwe lecturer, said in African traditional culture, the will of the deceased is always respected.
"The will of the deceased must always be respected. If someone requested for music to be played at his funeral, then let it be so. Otherwise the dead person can cause untold suffering. Playing music at a funeral has become acceptable. As you know, culture is dynamic. People are moving with the times," Prof Mpepereki said.
Mr George Kandiero, the director-general of the Zimbabwe National Traditional Healers' Association, begged to differ.
"It is not proper to play music that is normally played in bars at a funeral. The problem is that as Africans, we are adopting other people's cultures. Traditionally, children were not allowed to play outside when there is a funeral in the neighbourhood. This was a sign of respect for the dead," Kandiero said.
He said that the will of the dead is not always respected.
"As a result of sickness, a person's state of mind can be compromised. Once a person is dead, that person becomes a spirit. A spirit is different from a living person. A dead person must be respected and certain procedures must be followed," the traditionalist said.
Kandiero said that the failure to respect and perform certain rites often resulted in the spirit of the deceased "wandering restlessly" in the spiritual realm.
"Professional mourners were never part of the African culture," he added.
According to Internet sources, professional mourners, also called moirologists, are compensated to lament or deliver a eulogy.
In most cultures, the mourners were primarily women because of their ability to cry and wail with ease.
The mourners are mentioned in the Bible and were used regularly during the time of the Pharoahs.
Families would hire professional mourners to ensure that there were large numbers of participants at a funeral and these mourners would cry hysterically, throwing dust in the air and waving their arms.
In Rajasthan, India, professional mourners are known as Rudalis and families hire them to take part in funeral ceremonies
According to a British publication, some families hire "professional sobbers" to blurb at funerals to make people believe the deceased was really popular. According to the paper, the fake mourners can rake in as much as 45 pounds an hour and a company that specialises in hiring out fake mourners called Rent-a-Mourner was reportedly enjoying brisk business.
Although this phenomenon is popular in Asia, African countries are also resorting to the trend. Internet sources claim that in Kenya, a professional mourner's job description varies, with some families preferring them to weep and prostrate themselves whilst others ask them not to cry but to sing.
But Mr Farai Kasinganeti, an informal trader in Harare, believes otherwise.
"The latest trend of playing music at a funeral is not only foreign but also taboo. As Africans, I think our culture is being eroded at an alarming rate," he said
Pastor Cossum Chiyangwa of the Apostolic Faith Mission (AFM) attributed the new mourning trends to what he termed "the generation gap."
"Traditionally, our forefathers used to sing and drums were beaten during funeral masses. We now have a new generation that is now resorting to using the radio as opposed to the traditional drums. Even in churches, we are relying more and more on modern musical instruments," Pastor Chiyangwa said.
Although he said he was not comfortable with the new trends, Pastor Chiyangwa admitted that it was virtually impossible for anyone to change the current trends.
"Just like the majority of people in my age group, I find some of these trends appalling. Sadly, there is nothing that you and I can do to reverse the trend," Pastor Chiyangwa said.
He said that Christians must sing and pray at funerals since this will not only comfort the grieving relatives but will also bring God's grace to the deceased. Although "professional mourning" is not the sort of thing that most people can treat as a career, the rate at which this phenomenon is growing worldwide seems to be pointing to a situation in which the trend could soon become a highly-prized skill
Maybe it is high time colleges and universities seriously considered introducing a "professional mourning" course.
Source - sundaymail
All articles and letters published on Bulawayo24 have been independently written by members of Bulawayo24's community. The views of users published on Bulawayo24 are therefore their own and do not necessarily represent the views of Bulawayo24. Bulawayo24 editors also reserve the right to edit or delete any and all comments received.