Opinion / Columnist
It's time for a 'New Way' in Zimbabwe politics
15 May 2013 at 12:11hrs |
Views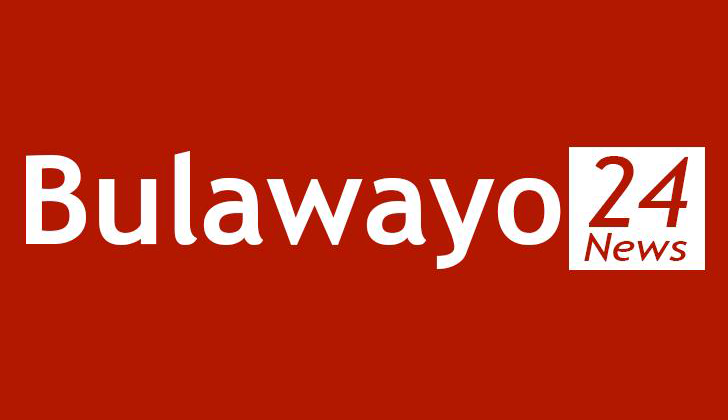 One hopes a new brand of politician will emerge, one that is defined by a genuine desire to serve.
An article written five years ago by Trevor Ncube, owner of the Mail & Guardian, just before the 2008 elections, titled "The third way", has recently been reposted on social media and gives rise to new political ideas as the environment has changed in the past five years.
There was a significant political shift after that contested 2008 poll, with the formation of the government of national unity (GNU). It is undeniable that the GNU has given rise to the coming together of MDC-T and Zanu-PF, therefore I do not believe that the "internal rumblings" within both the Zanu-PF and MDC formations, particularly MDC-T, are particularly important in the wider political sense of affecting the nature of state power.
It now seems that the political rivalry between MDC-T and Zanu-PF is more acted than real. The cosy relationship between President Robert Mugabe and Prime Minister Morgan Tsvangirai is now a matter of public knowledge. It has also not come overnight. We have seen it blossom throughout the GNU. One can therefore say that in both leadership and vision, the MDC-T and Zanu-PF have moved to a political middle ground that I call "Zanuism".
The GNU has led directly to the re-emergence of Zanuism as the dominant political force in Zimbabwe. By my definition, Zanuism is the aggregate of power minus scruples. The grain of Zanuism is the clan and tribe. Today, in terms of all these things, except faces, MDC-T and Zanu-PF are hardly distinguishable.
This MDC/Zanu-PF relationship has also grown at party level. We have witnessed in recent years a spectacular climb-down by MDC-T on major policy issues, among them the reversal of land grabs, devolution, gay and lesbian rights, presidential powers and dual citizenship. There is also another critical issue related to the similarity of MDC-T to Zanu-PF that Ncube mentioned in his article: "There are also forces ranged against what is perceived as Ndebele influence …"
Again, it is in the public domain how Tsvangirai, Arthur Mutambara and Mugabe have been ganging up against Welshman Ncube in the past three or four years. Hence, on the critical issue of the politics of tribalism, MDC-T and Zanu-PF have closed ranks. It now seems the Ndebele have been put in their place and it's back to Zimbabwe politics as usual. The re-emergence of Zanuism, now as a political force of both Zanu-PF and MDC-T, has created a political vacuum that has to be filled.
The problem with the MDC
In the case of MDC-T we need not scratch our heads to find out why things have turned out the way they have. We only need to go back to its formation.
For less optimistic observers, at least in Matabeleland, the joke was that Zanu-PF already sat as host welcoming the MDC guests to the formation of another Zanu-PF. Perhaps the joke was overstated, but those who made it can quite rightly claim vindication. The presence of Zanu-PF deep inside the MDC, expressed as state intelligence presence, has long been confirmed by the MDC itself.
From its inception the MDC took on Zanu-PF's template, even adopting its bizarre politics of tribal balancing. Tribal balancing is a euphemism for Zanu-PF's political caste system of ordering all clans below the Zezuru. MDC-T's version puts everybody else below the Karanga.
Tsvangirai has long been viewed as the victim and object of Zanu-PF wrath, but recent perceptions have shifted. For many, he is now part of the problem. His behaviour in the unity government has confounded them. A proper GNU could never come to exist in Zanu-PF's Zimbabwe under any circumstance. A GNU was far too superficial a mechanism with which to change the core of the Zimbabwe state. What is observable is that the MDC formations are emerging from the GNU process politically worse off than Zanu-PF, and almost certainly electorally mortally wounded.
The MDC is far too small to make any meaningful impact on its own. This means that something completely new, or formed with or around the MDC, would have to come in to face down, and possibly evict, Zanuism from the political landscape of Zimbabwe. I believe the New Way would be that force.
What's the New Way?
Critics of ideas such as the Third Way or this New Way often dismiss these ideas as impractical and intellectual. I think such criticisms are over-extended.
Firstly, because political ideas - socialism, capitalism, liberalism, nihilism, anarchy - are products of intellectualism. Secondly, political formations themselves often originate from intellectuals or professionals. Thirdly, intellectualism produces policies that are the deliverables of political parties. Whichever way, effective political participation, whether as policy-maker, canvasser or parliamentarian, must involve some measure of intellectualism.
In many ways, the MDC's failures have much to do with this intellectual skills and capacity gap. This deficit seems to have adversely affected the MDC at critical points of engagement with Zanu-PF. In character, the New Way would be conceived of more as a salvage and recovery political operation than as the search and rescue political operation of the MDC.
Another issue that makes the New Way a compelling proposition is the issue of succession. I am, perhaps, one of the few who have always believed that there is no succession issue in Zanu-PF except as a construct of the media. Zanu-PF is simply not configured that way and its behaviour in government totally excludes succession. Mugabe would not groom a successor or allow anyone to put themselves forward as one because such a person might stand as a basis for pushing him over.
Succession, when it finally comes, is likely to be its own new event that will make or break Zanu-PF, but it is not the political opera it is made out to be by the media at the moment.
The succession issue makes the case for the New Way, not by its presence, but because of its absence. The absence of succession virtually recreates a political force state. In terms of action, the New Way would break down its work broadly into two. Firstly, and for the short-term, it would aim to win state power in the shortest time possible. Secondly, it would need to define a vision.
Gaining that state power would be achieved presumably in the 2018 elections. In that case, work on it would need to start early. The long-term vision would be defined on the themes of hope over fear, risk over certainty, opportunity over entitlement, citizenry over government, nation over tribe, service over politics, engagement over isolation, freedom over independence and happiness over manufactured patriotism. Broken down and constructed into policy, these concepts can be transformed into political deliverables, offering transformation, recovery and innovation.
Not just a show
The New Way would have to ensure that the idea of being new is not just for show. The New Way would have to define in concrete terms and deliverables what this newness means in the context of Zimbabwe. I believe the MDC fell massively short in this regard. It never really defined what democratic change meant, nor did it try to turn them into concrete policies. Those who knew what it meant probably did not articulate it clearly. As a result, the MDC was far too short-term driven. The New Way would need to avoid such a political trap.
In terms of approach, the New Way would have to be fearless, fair and open. On constitutional issues everything would be on the table. Nothing would be off the table. The Zimbabwe we see today is a product of the personal rivalries of the 1970s. It is too suffused with anger, revenge, vengeance, conspiracy, assassinations and all the dirty baggage of the past that would weigh too heavily on a new government.
Politically, the New Way would wish to permanently remove the political careerism we see that is driven by self-enrichment and self-aggrandisement. Out of the New Way, one hopes, would emerge a new brand of politician who is defined by the genuine desire to serve.
The New Way would identify policy initiatives that depoliticise government institutions and processes first, and, only by way of consolidation, express them in a new Constitution. The GNU inverted this position. In the end, nothing has been achieved, as the new Constitution still has to be implemented by public institutions that remain political. As a programme, the New Way would be about deconstruction and reconstruction. Deconstruction would not mean destroying, but modernising and transforming.
For the immediate future, I believe that the New Way would be diaspora-driven and people-centred because I believe that it is high time the diaspora was acknowledged and turned into the political asset of change it has proved to be for many other oppressed people around the world.
It has to be accepted that, for now, the people on the ground are too politically beaten and abused to shoulder the burden of another political putsch. Trust will need to be built, and that takes time.
In the end, however, it may not be the New Way or the older Third Way that provides the solution to Zimbabwe's political problems, but something else completely. In the meantime, we cannot fail to explore all possible options.
--------------------
Ndabezinhle Edwin Mkwananzi is a social commentator. Email him at nedwinm@gmail.com.
All articles and letters published on Bulawayo24 have been independently written by members of Bulawayo24's community. The views of users published on Bulawayo24 are therefore their own and do not necessarily represent the views of Bulawayo24. Bulawayo24 editors also reserve the right to edit or delete any and all comments received.