Opinion / Columnist
Only a foolish fly follows a corpse into the grave
18 May 2013 at 04:30hrs |
Views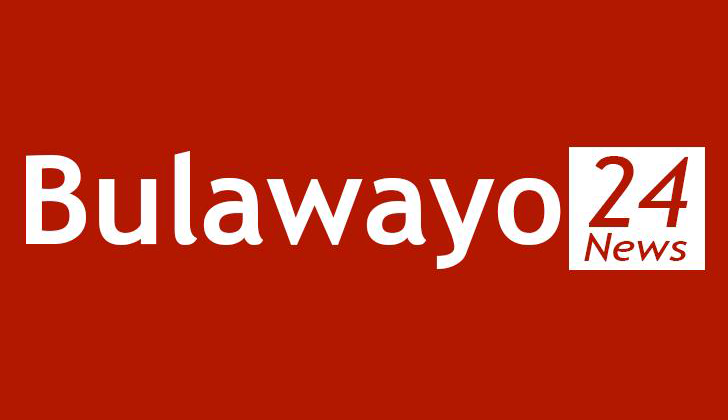 In our African traditional custom we have a saying that "it is only a foolish fly that follows a corpse into the grave."
Everybody is aware of what will befall such a fly that dares to follow a corpse into the grave. The irony of it all is that flies were never meant to be wise and this is why flies are not bees despite that they are all flying insects.
We are able to differentiate bees from flies because of their work and their different traits.
In the same manner, the common men and women in the streets are able to identify a genuine political party and that which is not genuine when they take stoke of what each political party in Zimbabwe has done for them over the past years.
It is not a secret as it is there for all to see the good works the revolutionary Zanu-PF party has done for Zimbabweans.
All progressive Africans are able to read the signs and it will only be fatal and detrimental to those who fail to read the signs of the time.
The Commercial Farmers Union has read the signs of the time and this explains why they have decided to change ship so that they can work with the revolutionary Zanu-PF government.
They have realised that to continue pinning their hopes on the MDC-T is not only synonymous to waiting for an aeroplane that will never arrive but a case of being at the wrong airport altogether; just the same as waiting for a plane at a bus stop.
Dear reader, it is not that Zimbabweans do not know which political party has come up with sound policies as well as proposed good programmes and plans in government that have greatly assisted the once marginalised black masses.
It is a well-known and recorded fact that Zanu-PF has undertaken revolutionary and radical policies that are gradually transforming the livelihoods of citizens all and sundry.
However, what seems to be disappointing despite all the strides the revolutionary party has made in empowering the once dis-empowered masses is that in our midst there is still a section of Zimbabwean society that still worships the white man as if he is a god and in their ignorance have not yet realised the importance of being a dignified people.
They are still enveloped by the 'wait and see cloud.'
Some were not beneficiaries of the land reform exercise because they were made to believe that the exercise would be reversed once the MDC came into power.
This explains why even now there are some among us who are refusing to embrace the Zanu-PF led indigenisation and economic empowerment policies.
They are yet to come to grips with the fact that the MDC is nothing but a neo-colonial outfit that is bent on destroying everything the black man fought for.
These western controlled marionettes do not have anything to offer the electorate and must therefore be relegated into the mannequins' show where they belong just like what happened to Bishop Abel Muzorewa's UANC.
All progressive Zimbabweans must therefore participate in the forthcoming harmonised elections so that the revolutionaries continue on a viable path of African development as envisaged by the Zimbabwean fallen heroes. It must be known by all progressive Zimbabweans that despite the fact that the MDC-T has had robust financial backing from western donors it has not used a single coin or dollar to benefit the majority of the Zimbabwean citizens.
It's no longer a secret that most of this treasonous money was used to buy cars, houses and mansions abroad, and some was used to spoil all types of girlfriends ranging from 15 year olds to those in the fifties.
Some of the money was also used on all sorts of assorted luxuries.
Dear reader, not a single coin was ever donated to the needy.
This is not surprising given the fact that the MDC-T is a party that is completely detached from the Zimbabwean electorate.
Even the civil servants who were promised 'heaven on earth' have not yet benefitted from the premier's ascendancy into one of the unity government's most influential offices.
Despite the fact that the Ministries of finance, education and health are under MDC ministers the plight of the civil servants has not yet improved. Paradoxically the MDC-T has in fact become a party of entrepreneurs.
It has become a party whose ruling elite are participating in politics just for the sake of tapping donor funds for their own enrichment.
We need not mention those who were yesterday mere paupers but are now living in largesse owning various properties in and outside Zimbabwe.
Is it not also amusing that Morgan Tsvangirai has made a proposition to purchase the premier's residence that was bought and refurbished by the government?
We would not be far from the truth if we point out that most MDC politicians are using the electorate while pretending to sympathise with them.
These heartless western surrogates are using politics as a short cut to rapid personal wealth, otherwise how would they explain the cars and houses and other properties that are in their possession.
We strongly opine that this is unethical and counter- productive.
As if this is not enough, the MDC-T has embarked on a menu of falsehoods so that they manipulate the Sadc region, the AU and the international community.
The independent newspapers are awash with nonsensical headlines to the effect that the elections are going to be rigged, violence is going to be the order of the day, the Zimbabwean security sector must be reformed amidst other ridiculous claims.
The Zimbabwean electorate can no longer be used just like a piece of tissue paper, they are now quite aware of these mischievous MDC-T machinations.
Despite the democracy that is in its name, the MDC-T is a political party that was designed to mortgage Zimbabwean resources to the neo-imperialists.
It is a political party that all progressive Zimbabweans cannot trust.
It is bent on enriching its elite who are natural enemies of democracy and their involvement in the so called democracy march is nothing but a tactical manoeuvre.
It is a double edged sword that is geared on pursuing policies that only benefit the elite and on the other hand perpetuating neo-colonialism.
It is party that is politically and economically clueless. An opposition political party is supposed to be an organised association of people working with the people to compete for political office and promote agreed upon policies. This is what the MDC-T has failed to do.
They have failed to come up with vital competitive economic policies that will benefit the unemployed masses. This western outfit of puppets cannot outwit the revolutionary Zanu-PF party and they are indeed a curse to all Zimbabweans.
The MDC-T is both weak and fragmented explaining why it is experiencing serious problems in transparently nominating candidates in various constituencies. What they fail to realise is that a government should rest on the consent of the governed.
They must therefore respect the decisions of the common man and woman in the streets because they are plagued by a weak organisational party structure.
They have failed to realise the link that is supposed to be there between a party and the people they are supposed to represent.
They therefore cannot be a durable political party that can withstand the test of time.
The fate that befell the MMD in Zambia and the Raila Odinga's party in Kenya is also a tragedy that they are going to experience despite the robust financial backing that they have enjoyed from Western donors over the years.
The sun is finally setting.
Members within the MDC-T party have all along been erroneously relying on the personal clout of very weak leader who is now ready to pack his bags and go back to Buhera.
We have heard from reliable sources that at times he is contemplating throwing in the towel and allow the party to glue up the fragmented and crumbling distorted political pieces.
The source further revealed to us that this comes in the wake of a realisation within the party that there has been a leadership fixation syndrome which has come at a great cost to the whole party structure because it has been ineffective, incompetent and useless.
This also explains why their Western donors and the CFU have thrown a raw stinking egg in their face.
Its ruling elite is greatly divided and confused over the policies they must embrace and sell to the electorate.
The people can no longer be deceived into buying fake democratic principles of good governance and rule of law.
What is apparent is that they have failed to produce an alternative policy to counter Zanu-PF's people driven policies.
This is the reason why we posit that those who vote for such a Euro-centric party with flawed policies are like the fly that followed a decayed corpse into the grave.
The democracy that they have tried to sell is rife with corruption, crime and lawlessness.
It is an ideology that has been oversold and saturated with economic and social problems.
This is why the majority of people not only in Zimbabwe but Africa as a whole are worried about these Western sponsored models of development.
Such Eurocentric models have failed to make any meaningful social and economic improvements as per people's expectations.
One cannot be off the mark if one thinks that Western democracy is purely a political system of governance that has nothing to do with the socio-economic betterment of the lives of the wretched masses. This is what the Zanu-PF government has realised.
They know that the people want a government that can deliver, a government that can fulfil its promises.
This is what the Zanu-PF government has been doing since 1980.
It has embarked on public programmes that have helped the people and the record is there for all to see. Such concrete progress can only be maintained if all progressive Zimbabweans go and vote en-mass to accord Zanu-PF a resounding victory as for it to continue with its people driven policies.
It is now high time that all those who have been sitting on the fence should go and cast their votes once and for all to determine the revolutionary path that Zimbabwe should follow.
They must no longer be passive by-standers and unconsciously be enemies of the revolution by allowing the re-colonisation of the country through a surrogate political party.
They must read the signs of the times as did the Zambians and Kenyans or they will be like the biblical Noah generation that perished because of their stupidity.
------------------
Bowden B.C. Mbanje and Darlington N. Mahuku are lecturers in international relations, and peace and governance with Bindura University of Science Education.
Source - zimpapers
All articles and letters published on Bulawayo24 have been independently written by members of Bulawayo24's community. The views of users published on Bulawayo24 are therefore their own and do not necessarily represent the views of Bulawayo24. Bulawayo24 editors also reserve the right to edit or delete any and all comments received.