Opinion / Columnist
We need to bury our dead and then bring Gukurahundi perpetrators to justice
23 May 2013 at 14:19hrs |
Views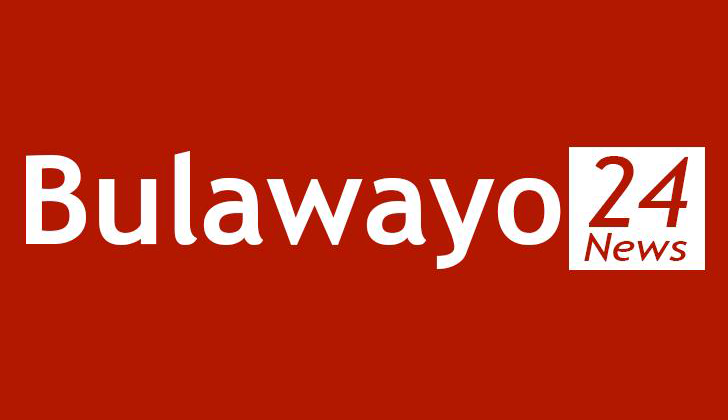 It is our duty to remember and honour the Gukurahundi victims. We need to bring perpetrators of the genocide to justice then bury our dead before we can talk about any compensation whatsoever. Those now embroiled in the debate of whether compensation should be given to victims or not are missing the whole point. It is not only simply about the number of lives lost, but it's also about the cold-blooded manner in which these lives were taken. It is not simply a matter of that the fact that Matebeleland was burning while people in Mashonaland watched, fiddled and smirked, but the sinister similarity in the way people were killed by being buried alive after digging their own graves, being burnt in their huts and beaten to death, all in search of so called dissidents.
Fifth brigade soldiers were armed with deadly North Korean and some with British training, war assault weapons like AK47s, and other equipment paid for by the very tax payers they killed because they came to Matebeleland with a lethal brew of deadly intent, inspired by imaginary constructed tales of hate. From a young age some Shona people have always been urged to revenge against the Ndebele, Gukurahundi was their chance. In carrying out the genocide part of the plan was to humiliate, destroy and then kill. Another was to economically cripple Matebeleland by killing its most economically active people and chase the rest into Botswana and South Africa. If above plans failed the desire was to construct a reality whereby a whole Matebeleland population lives as carefully whipped into shape, second-class citizens.
I think it's important to note that not all human cultures (past and present) have always buried their dead. There are many funeral practices that involve other processes. In our Ndebele culture, even though an individual may be buried after death, they do not always stay buried especially if they died in painful circumstances and their family never saw their body. Ndebele culture has funeral practices that involve post-depositional disturbances (e.g. they make sure their relatives are not removed from graves).
In Ndebele culture, the burial of the dead is traditional and this likely stems from a number of reasons, some practical and some spiritual. The first has been mentioned above and stems from the desire to protect the deceased from the interference of animals or individuals who practise witchcraft hence after the actual burial stones are put on top of the soil. This makes it possible to ensure scavengers don't eat your loved ones and also serves as a way to mark where the grave is. The second reason is that for as long as Ndebele people have died, humans have probably had a sense of decomposition and burial of the deceased deals with both the practical issue of smell and natural aversion to a decomposing corpse. It also handles the spiritual element of knowing that if you bury a body the deceased is at peace. All the above are yet to be done for our people who were thrown down mine shafts or buried in mass unknown graves.
So I urge people to stop talking about compensation and start talking about justice. When you control the justice system like the Zimbabwe government controls the police, lawyers, magistrates and the jails its not easy to be able to deliver exactly the form of justice that a lot of genocide survivors would like to see done.
People that commit genocide must be brought to justice by a world tribunal, like the ICC if their country's internal processes fail like the case seems in Zimbabwe. In the eighties there was a systemic plan to exterminate Ndebele people. Yet so far no one has been held accountable for gukurahundi. Since the Gukurahundi genocide there have been other genocides in Rwanda, Darfur, Sudan, now its high time to bring action against all the perpetrators, their superiors and collaborators, this will signal to victims and to the whole world community that the state no longer considers the victims to be outcasts.
The judicial process itself can also be used to permit individual survivors and relatives and friends of victims to tell their stories, as happened in the TRC in South Africa. People will be able to document the torment and the suffering and to ventilate the feelings and emotions that have remained pent-up inside for so long. Another important reason for prosecuting those who commit and those who order genocide is that those who are the direct victims will then see that justice has been done. For victims, seeing their tormentors brought to justice can have a strong therapeutic effect. Punishing the perpetrators of the regime that carried out Gukurahundi will advance the cause of building or re-constructing a morally just society. Justice must be done to put back in place the moral order that was broken down. Justice must be done as a moral obligation to the victims of gukurahundi.
Post- genocide justice serves to heal the wounds and repair the private and public damage done. It will also act, as a sort of ritual cleansing process. In a country like Zimbabwe such cleansing remains unfinished therefore we are plagued by continuous brooding and pondering about an era that's still fresh in the minds of many.
Criminal prosecutions will also strengthen the fragile democracy. Plus the survival of the successor regime to the Mugabe one will depend on swift and firm action against the perpetrators and their followers. If the prosecution issue remains untouched, other forms of social and political disturbance may be triggered, with perhaps a risk of civil war later on in the life of Zimbabwe. It may also give birth to conspiracy theories in which the leaders of the successor regime are labelled as the hidden agents of the older regime should they be seen to be treating in a too soft and ambiguous way the Gukurahundi perpetrators.
Failure to prosecute will generate in the populace even more cynicism and distrust toward the political system and its players. Unless the crimes of the Gukurahundi era are investigated and punished, there can be no real growth of trust and no implanting of democratic norms in the society at large, therefore there won't be a genuine consolidation of democracy. Prosecutions are also used as the most potent deterrent against future abuses of human rights. A civilised society must recognise the worth and dignity of those victimised by abuses of the past.
Ngiyabonga.
---------------
[Velempini Ndlovu is a photographer/writer based in Johannesburg. He can be contacted on veapndlovu@gmail.com]
Source - Velempini Ndlovu
All articles and letters published on Bulawayo24 have been independently written by members of Bulawayo24's community. The views of users published on Bulawayo24 are therefore their own and do not necessarily represent the views of Bulawayo24. Bulawayo24 editors also reserve the right to edit or delete any and all comments received.