Opinion / Columnist
This is just the beginning of a long journey
24 May 2013 at 04:12hrs |
Views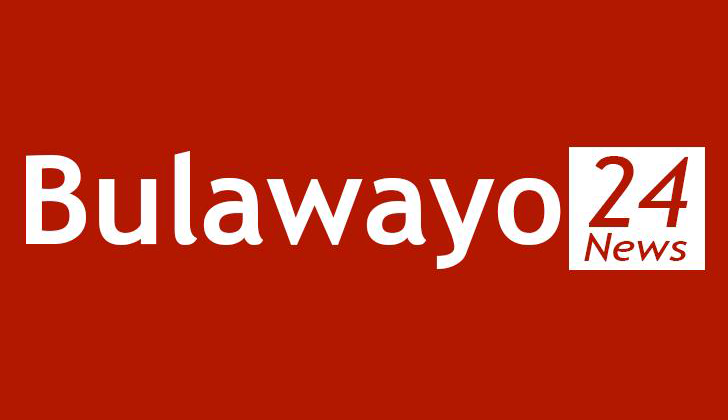 Zimbabwe's new constitution has been signed into law. This is a great day for our nation as we crafted this document on our own as Zimbabweans without the supervision or interference of foreigners. It is a dramatic improvement on the Lancaster House constitution. Well done Zimbabwe. We are now masters of our own destiny as this new legal dispensation defines the trajectory of our nation into posterity. As we celebrate this outstanding achievement, let us pick up some lessons as a polity and as a nation.
We must clearly understand why we were successful in the crafting the new constitution. We accomplished this feat because we worked together as Team Zimbabwe, concentrating on those things that unite us and de-emphasizing our differences. We put Zimbabwe first, above partisan and personal aspirations. Nation building values such as unity of purpose, peace, tolerance, national interest, emphasis on national sovereignty, inclusiveness, strength in diversity, and dignity of difference, are what got us here. We disagreed without being disagreeable. Our differences and variation in views and thoughts were not antagonistic. No one challenged the sovereignty of Zimbabwe. The key lesson is that we are all Zimbabweans. No one group of persons is more Zimbabwean than the other. No political party has monopoly over patriotism. Going forward, we must maintain the spirit and values that we deployed in crafting the new constitution. This enabling national disposition exercised by the citizenry should become our way of life and define our perception of, and commitment to, nationhood. Specifically, as we prepare and march towards our next elections let us clearly understand and deploy the spirit, value system and modus operandi that allowed us to deliver this great document. If we sincerely do that, it actually means that it should not matter which political Party wins in those elections. Zimbabwe and its people would have won.
The second message we must grasp as we embrace this new constitutional dispensation is that we must believe in, and start living, the ideals and provisions of the document. We must cultivate and build the culture, the behavior and the tradition of respecting and adhering to the constitution. This is called constitutionalism. This is harder than crafting a constitution, which is ostensibly a piece of paper. Developing a national value system rooted in constitutionalism, requires social mobilization, civic education and leading by example. It requires time and cannot be proclaimed into existence by a signature. If we look at our short history as a sovereign nation from 1980 to now, we have done things that are not provided for in that flawed, and amended several times, Lancaster House constitution. In other words we as Zimbabwean individuals and institutions have in various ways violated the Zimbabwean constitution in the past thirty three years. Laws and rules did not stop us from misbehaving. The message is that in addition to this piece of paper we have signed, we must develop a new value system that puts constitutionalism at the center of our thoughts and actions. That journey starts today. All this must be complemented and enabled by transformational leadership, innovative institutions and learning organizations. In fact, constitutionalism is more important than the constitution.
The last message on this great occasion is that a good constitution must be a basis to improve the quality of life and the material conditions of citizens. We had animated debates and great conversations throughout the country when we were crafting the new constitution. We must now have the same level of excitement and vigor about the national economic agenda, through the crafting of a shared national economic vision and national economic strategy; all rooted in effective implementation. We are a massively resource rich nation. How can we leverage our natural resources in pursuit of shared and inclusive economic development and growth? These are the next challenges of an economic nature that demand the active participation of the government, the private sector, the civic society, and the generality of the population. For example, let us see a mobilized citizenry thoroughly engaged in the discussions to develop a new mining policy leading to a new Mines and Minerals Act. We have civic organizations such as the NCA whose primary focus has been to champion the debates around the crafting of a new constitution. While their work must be acknowledged and saluted, we need to see more NGOs whose focus will be on the economy, challenging Zimbabweans to develop and implement economic blueprints and frameworks. We must never forget matters of sustainable national economic development and shared economic prosperity. The stomach, the stomach, the stomach is more important than the constitution.
With the signing of this constitution we have begun our long and arduous journey towards a peaceful, democratic and prosperous Zimbabwe.
I thank you
Arthur G.O. Mutambara
Deputy Prime Minister, Republic of Zimbabwe
Source - Prof. Arthur G.O. Mutambara, Deputy Prime Minister of Zimbabwe
All articles and letters published on Bulawayo24 have been independently written by members of Bulawayo24's community. The views of users published on Bulawayo24 are therefore their own and do not necessarily represent the views of Bulawayo24. Bulawayo24 editors also reserve the right to edit or delete any and all comments received.