Opinion / Columnist
Interview with a despot - Dali Tambo and the Robert Mugabe interview
04 Jun 2013 at 14:05hrs |
Views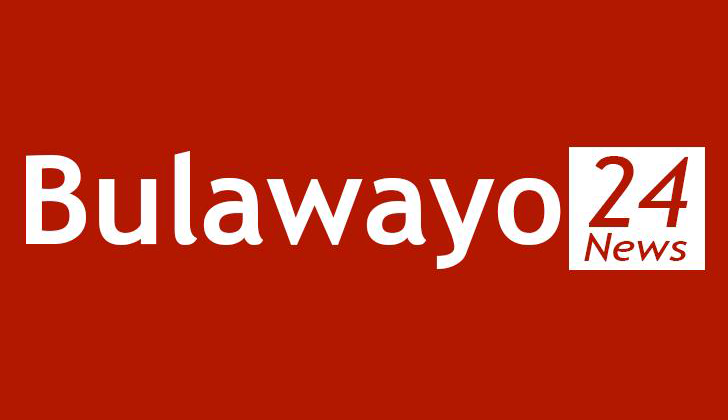 Cyberspace has gone mad over the past few days, following the interview of Zimbabwean President Robert Mugabe by Dali Tambo on his recently revived acclaimed show; People of the South.
In his usual style, Mugabe has split not only the thousands of Zimbos, who have been heckling each other on online platforms from immediately after the interview, which aired on SABC 3 on Sunday evening, but the South African as well as global audiences.
Opinions ranged from support and acclaim to outright condemnation and denigration of Tambo's skills as an interviewer.
On support of the interview, most pundits online were of the opinion that what Dali Tambo did was what his programme was about; just a non-abrasive approach to a subject, trying as much as possible to elicit as much information from them as possible. One Facebook punter wrote;
"A failure to understand what People of the South is and how it is modeled is the main reason for these media hyenas even going to the point of writing articles from the stupid high chairs. The failure to understand how this was not Hard Talk, 60 minutes or Amanpour is just unfortunate..." This was to be further augmented by Dali Tambo himself, in various media release, saying "If you've watched any of the shows you will realise we are People of the South and not politics of the south..."
The detractors of the interview style and technique also took to cyberspace, with comments on Facebook like;
"There is a big difference between non confrontational fair interviewing and sycophantic molly coddling. There is so much Dali needed to question Mugabe on that he simply avoided. If he had asked and Bob denied by whatever means all alleged accounts of human rights abuses it would be one thing, but he didn't even try. It's an elephant in that interview room that he ignored completely..."
Some went as much as to say;
"I personally think Tambo is a cheerleader for Mugabe. Which is sad because Mugabe is a confessed mass murderer, a dictator who has forced himself on Zimbabweans time after time through election fraud and beatings and killings. He also pushed his wife to die even faster by telling her he was having a sexual affair with another woman. Who does that to their dying spouse?"
In this whole cacophony of cyber-noise; what is this writer's view of the interview with Robert Mugabe;
I have watched People of the South since the late 90s; and have always admired the way he engages his subjects, and enables us the viewers to see them as human beings, "mortals of the south", like you and me. The show made a comeback in 2012, after a 10 year hiatus, and personalities that have been covered include, South African trade union movement guru, Zwelinzima Vavi, the popular Bala singing brothers, as well as of course, President Jacob Zuma and his family.
I give this background to make one understand that, unlike, I think most of the armchair critics who have sprung up aspiring not only to be critics, but I think, producers of Dali Tambo's show; I did not start watching the show this Sunday, with news of the Robert Mugabe interview! I have been an avid follower of the programme; and thus have an understanding of its format, style and the temperament and presentation method of the presenter and Executive producer of the programme.
People of the South is not a political programme. It is merely an attempt by the producers to present to the viewer the personalities of South Africa and beyond, in a more human nature, but indeed, still warts and all.
Lest I be called a Mugabe sympathiser, let me hasten to add that I hold no brief for the aging dictator, and indeed, like millions in my situation, have been driven from my homeland by the despot's blundering ways. I have also lost relatives in his misconceived "Gukurahundi". So, this piece is not about the rights or wrongs of what Mugabe has done or not done – it is simply about the right of a journalist, a programme and a presenter to decide on how to structure his interview; based on the norms and practices of their programme.
Of course, Dali might have probed Mugabe more on the Gukurahundi issue as the door was briefly opened to him; but having said that, the rest of the interview went according to the People of the South's chosen way of engaging their subject.
Even esteemed publications like the Mail and Guardian Online had the audacity to question the way this interview was done, and the Deputy Editor of the online publication, one Verashni Pillay writes in an article on her website;
"...Dali Tambo's mistake is to insist upon mythical neutrality that gives him permission to avoid the hard questions..."
You have it all so wrong dear Verashni!
Dali Tambo and People of the South did not set out to ask "hard questions"! The show is not about that at all; and if you had bothered to do your homework and understand the subject of your rant on your site, then you would have known this.
In conclusion therefore; as Dali Tambo himself put it;
"...we are 'people' of the south, not 'politics' of the south. We deal in people. And whether that person is an artist or a politician, I deal partly with what they do in their work, and partly with who they are..."
Like it or not, Robert Mugabe is a person of the south, and whatever his misdemeanours, and crimes are; the People of the South interview was not about that – It was about him as a person; and I am satisfied that I, at least saw him as a person for the first time, including the classic "so, I decided to make love to her..." part, when asked about the beginnings of his relationship with First Lady Grace Mugabe...Who would have thought?
-------------
Thamsanqa N. Ncube ©
Source - Thamsanqa N. Ncube
All articles and letters published on Bulawayo24 have been independently written by members of Bulawayo24's community. The views of users published on Bulawayo24 are therefore their own and do not necessarily represent the views of Bulawayo24. Bulawayo24 editors also reserve the right to edit or delete any and all comments received.