Opinion / Columnist
July - the month the MDC-T calendar skips
08 Jun 2013 at 20:55hrs |
Views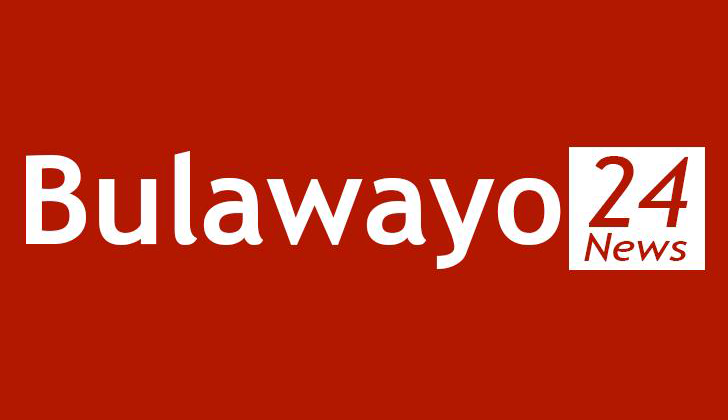 I am intrigued. You have a maiden ruling on elections from the newly established Constitutional Court. The ruling requires that the authorities ensure elections are held by end of July 2013, all to ensure Zimbabwe remains a bona fide democracy run by a government, as opposed to being ruled by decree, by an unbridled executive.
I wrote about this two weeks back when then, the position of the Judiciary -- the only other arm to remain in place after June 29 -- was still a matter of conjecture. Not anymore. We now know the mind of the Bench, which is what makes the idea of any extra-electoral rule after the expiry of Parliament on June 29, resonantly untenable. It simply means we will have an executive ruling by decrees, ruling without a checking Judiciary.
It is that bad, with everything pointing towards a constitutional crisis, indeed towards an MDC -- yes -- an MDC formations-supported coup. There are more surprises. An MDC formations-instigated coup done not for themselves, but for a reluctant Robert Mugabe -- their supposed political bête noire!
Who can fathom the reason, who the rhyme, for me? Rule us a little more, a little longer, Mister President, seems the plea from the formations who just cannot have enough of Mugabe Presidency.
Still more surprise: the man being accosted to do so, without even the encumbrances of the Bench, refuses that offer, rejects it! What a strange autocrat! I am intrigued.
A modest proposal
More intrigued the more I apply my mind to the whole matter. You have Moyo, the Speaker of the Lower House of our Parliament. Constitutionally, he is the face and embodiment of rule of law, of the democratic principle of checks and balances.
The House he presides over, is the fount of democracy, democracy's wellspring. But today he has a proposal to make -- Jonathan Swift, with his savage sense of satirical irony, would have called it a modest proposal -- and his proposal is that the three principals meet and agree to extend the life of Parliament by God-knows-how-many-more-moons! And of course Zimbabwe will hit a first in the history of mankind: getting the Executive to extend the life of Parliament, when in fact Parliament is itself the starting point of any politician who merits to govern democratically!
Of course it makes perfect sense. After all, is it not true that the child is the father of man? And here we take this aphorism literally! Politicians can make and remake the womb that carries and bears them, a womb called Parliament! And the invitation to do such a miracle comes from the womb itself!
History is replete with examples of Parliaments whose lives are terminated abruptly by the executive. Indeed history is full of examples of governments which are either ended or extended through actions of parliaments.
But we are Zimbos; we reverse things here. We are ready to furnish history with this novelty of a Parliament whose life gets extended -- at its own request -- and by those it is supposed to oversee!
A Parliament that fears elections! Ha ha ha!
Tinombonzi vanaaniko isu! A real modest proposal but said in earnest!
See who is hurt
Anyhow, the Constitutional Court has spoken, but not without giving us more ironies. Does anyone remember that Zanu-PF was opposed to the idea of a constitutional court? That it was an unnecessary expense given that the Supreme Court could, and did in fact play that role without costing the taxpayer a farthing more? Of course the MDC formations, obviously under a giant seizure of unthinking admiration of the South African constitution, insisted the court was needed.
Reluctantly Zanu-PF acquiesced and, yes, we now have it. And its maiden judgment, which appears to have gone against those who pushed for it! So much about just building institutions without thinking. Today just see who is hurt!
Whose reflex?
But that is not the intriguing part. When the judgment was delivered, you had a statement from the Prime Minister's Office -- or what claimed to be it. The statement intemperately accused the constitutional court of going off limits, of overstepping its bounds, thereby encroaching the sacred grounds of the Executive. Quite a serious charge, and one which would have been made after very thoughtful regard. Or so one thought.
It turns out the Prime Minister was in South Africa when the statement was cobbled, cobbled ostensibly to speak for, and represent the reflex of a man and a party which agitated for the inclusion of a Constitutional Court in the new Charter. But the facts stood bare and brittle. The Court had not invited a case. It was approached, and this in the wake of a seemingly interminable bicker within the Executive on elections and election dates. Its role was to interpret the law so the Executive is properly guided. This it did, paradoxically attracting the charge of overstepping its mandate from the very Executive whose bicker precipitated the case, and therefore its maiden convening, in the first place.
Where were all the lawyers?
Sensing things are taking an unwanted direction, Tsvangirai abridges his short holiday and rushes back home, all to find a meeting of his party's executive virtually set. In panic, the meeting is held and -- surprise, surprise -- the outcome is exactly the opposite of what the statement attributed to the Prime Minister intimated. The MDC-T executive embraces the judgment, while noting the pressures the judgment creates for the Executive which must comply with the judgment. That way the party restores its fear of the rule of law. Or upholds the myth of its fear of it. Just who had issued the first statement attributed to the Prime Minister, through his spokesperson, Luke Tamborinyoka? Magaisa?
Using the un-looking Luke as a billboard? And why wouldn't the MDC executive find a better way of making an about-turn, without making the position of the Prime Minister look so uneducated? More important, why does a party with such a surfeit of lawyers stumble on legal matters? Where was Biti?
Where was Matinenga? Where was Mwonzora? Where was Gonese? Where was Chagonda? Where was Tsunga? I will not talk about the Zimbabwe Lawyers for Human Rights, itself a pen for volunteer lawyers for the MDC-T.
Or are we looking at a flexing of legal skills against the Prime Minister? To degrade his position, his estimate in public eyes? Rearguard action by an embittered clique? Where is leadership when you cannot trust the reflex of your leader? Or his minions? What a remarkable contrast with how Zanu-PF handled the same matter!
A Third Force at work?
Of course the Prime Minister can no longer rely on Professor Madhuku. Instead Madhuku makes it plain and loud that the judgment is "sound" at law, dealing a mortal blow to the MDC-T case which has always profited from an avalanche effect of multiple endorsements. And something keeps reminding me of my conversation with Madhuku, specifically his contention that NCA will one day morph into a full blown party, specifically that when that moment comes, it shall recall all its members embedded with MDC formations.
Is this a gradual build up? Why would a Biti who has been frothing about outstanding issues suddenly supinely whimper about the urgency of a Presidential proclamation of election dates in order to save the economy? Who gets sacrificed to redeem the economy? And what form does the sacrifice take in political terms? Interesting questions to ask in this brooding hour.
Missing picture
Then you have the photo-shoot, a dramatic one at that. It has Tsvangirai, Makoni, Dabengwa, Mushoriwa and Semwayo, all paraded with clear uneasiness. These men have decided to collaborate in opposing Zanu-PF on the election date issue, possibly in the forthcoming elections.
Crucially, the photo-shoot does not have Welshman Ncube. Not even Priscilla. Crucially, it is not clear whose mission Dabengwa and Makoni are pursuing, whose project they are. Just a few days before, Dabengwa praises Mugabe for leading in peace crusade. This is at the memorial service of Mai Msipa, wife of a Zanu-PF Politburo member.
Way back but not too way back, Dabengwa intimates affinities with Zanu-PF. This is in an interview with Zimpapers. In that same interview he blasts Tsvangirai, reminding Tsvangirai he has risen enough for his faculties! He should not hope to go any farther. Far, far back, he again told the world Mavambo was put in place to save Zimbabwe from another Chiluba. And before, that Mavambo was launched to deny both Zanu-PF and MDC-T outright majority.
That was then, when both Makoni and Dabengwa traded more on aura and image, than on real worth. Now their political worth is known, better known. What is this new parade meant to achieve? A Chiluba? Another GNU? Beyond their miserable persons, they have no one else to deliver to anyone, infinitely more to deliver by way of miseries wrought by big, un-suppressed, vaulting egos.
So the photo-shoot was not a numbers game; only one of false symbolism. More fundamentally, the judgment forced MDC-T to play out its reflexes, all for Zanu-PF to take notice of. That done, the way is much clearer.
Going against principles and guidelines
The last perplexity relates to Sadc: what it can do, should do, in respect of Zimbabwe's ever entangling electoral politics. Much is made to hinge on President Zuma who is expected to fight in the MDC corner. I don't know the basis for such expectations, let alone the soundness of it all.
But clearly it beats one's mind how Sadc is supposed to sidestep a Constitution and a constitutional judgment, all in the name of "election roadmap". Or the GPA. Or outstanding issues. Zuma has to have a sound principle on which to make a case on Zimbabwe's elections.
That principle will have to start with Zimbabwe's national laws and legal instruments; will have to fall within our court processes as they have unfolded to date. That principle will have to fall within the four corners of principles which govern democratic elections, principles contained in instruments Zimbabwe has acceded to.
Key to all these instruments is the primacy of national laws and national institutions. It does not matter that one is looking at Sadc Guidelines, AU principles or UN Declarations on the same.
Nowhere is it provided that processes must ride roughshod over national laws, national institutions.
That is key and one hopes the MDC formations know that. What is more, no one person, no one leader, no one country, holds sway in Sadc.
That must temper expectations, downsize them to proper proportions. And as the facilitation team which left the country a few days ago now knows, there is a limit to what influence facilitation can achieve when there is a perception of bias.
Or a perception of seeking to traduce national sovereignty. I hope the rumour doing rounds, namely that Sadc is seeking to revise its election guidelines, all to make them tight enough to convict Zimbabwe, is just that: a rumour. I hope no one in Sadc forgets that of all the countries in that sub-regional body, only Zimbabwe has domesticated those guidelines which, by the way, were put together just before Zimbabwe's 2008 elections, only to be thrown away soon after.
The message Morgan has forgotten
One more thing. Does anyone recall 13th February, 2013? I notice the media has forgotten all about that date and what happened on that day, a Wednesday. Some gentleman called Morgan Richard Tsvangirai addressed his civil society constituency here in Harare.
The country's Parliament had just taken notice of a draft document for the constitution to have emerged from the protracted constitution-making process. On that day he made two key announcements both of which were reported by newspapers and news agencies. That included NewsDay, Thompson Reuters and AFP. First, he announced that, as principals, they had agreed that a referendum on the draft constitution document be held on March 16. Second, he announced, again on behalf of principals, that harmonised elections would be held in July 2013!!!! I did not say it; he did.
I did not report it; they did. What is all this furore about July and the pronouncement of the Constitutional Court about? Who is inducing amnesia? Who wishes for a shorter calendar?
Icho!

-------------------
nathaniel.manheru@zimpapers.co.zw
Source - zimpapers
All articles and letters published on Bulawayo24 have been independently written by members of Bulawayo24's community. The views of users published on Bulawayo24 are therefore their own and do not necessarily represent the views of Bulawayo24. Bulawayo24 editors also reserve the right to edit or delete any and all comments received.