Opinion / Columnist
The nomination court came, sat and went
30 Jun 2013 at 14:11hrs |
Views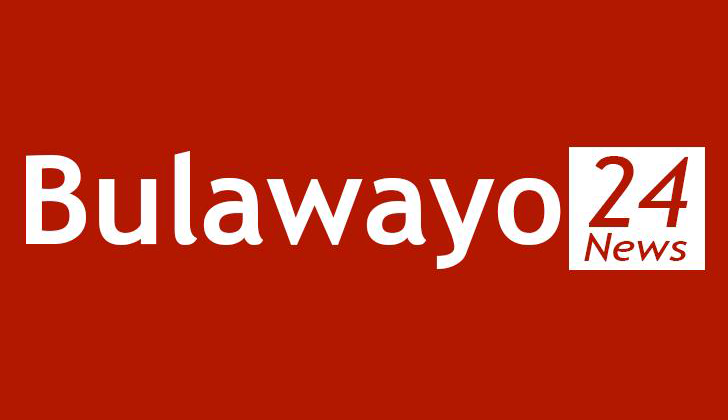 Yesterday was a hive of activity as individuals and political parties strove to file their papers on time.
There were challenges throughout. Chief among these was the lack of knowledge of the law own the part of presiding officers.
Thus in some areas,Redcliffe for instance, all councillors were asked to bring police finger print clearance. Something totally not legal.
In other instances there was requirements of production of original birth certificates and ID cards. A non existent requirement.
In some cases, for instance Mat North,the question of who signs what forms and which profile signatures were required arose. But to the few parties that filed their papers for pre - nomination clearance in terms of Section 38A of the electoral act cap 2:13, that should never have been an issue.
In other areas ,for instance Bindura the process was made so slow. MP's papers were only processed with an hour before closure of nominations.
At the Presidential nomination court in Harare, they are allegations that the court was open way after 4 PM to push and encourage as many presidential candidates to file. The chaos faction in action.
The political parties too had their own serious challenges,particularly Zanu-PF. I will deal with the challenges and failures of intra party democracy in my next post.
However let me state that the challenges faced with ZEC were in the main not self induced.It is clear that the premature proclamation engineered by our friends in the chaos faction ambushed ZEC. They did not have time to train their people adequately.
Be that as it may I want to thank ZEC for doing a reasonable job under extremely horrible circumstances. The staff were warm in most of the areas except Bindura and few other funny places.
I also want to thank the ZEC chairperson.She had her phone on all the time.She politely and efficiently dealt with our many complaints and issues.
Justice Makarawu you are a model for public service delivery.
We filed President Tsvangirai's papers at 11:05 am in the morning at the Presidential only nomination court at the Harare High Court. It was orderly and peaceful.
We saw Ngwena there, Emmerson Mnangagwa, we thought he had come to file his own papers. We had good banter about this.
We saw, my mom Priscilla Mushonga. She filed papers for Prof Welsh Ncube.
There were many other presidential candidates who also filed their papers.
We go to an election where in per capita terms we sat a new record in terms of the number of aspiring Presidents measured against the population.
That is democracy.
This election more than any other has attracted thousands of persons wanting to be candidates.
Part of the problem is that faced with economic stagnation public office has become a job. Even worse public office is an arena of accumulation.
Thus the State has become a hunting ground for personal aggrandizement and accumulation.
The fight over control of the state becomes vicious for that is the licence to looting.
For a few in Zanu, this election is about the fight to control diamonds and the many resources that they have privatized.
Because it is about looting, except for the MDC which has launched its JUICE and ART rogramme, many of these Presidential candidates and parties have not told us what they stand for and why they are standing for.
Corruption surely is a big issue. How do we make people accountable. How do we prevent lootocracy, kleptocracy, patronage and aggrandizement.
In ART the MDC makes it clear that State institutions must be strengthened. All ant corruption institutions, including the Anti Corruption Commission must be independent and have teeth. The judiciary must be quick just and expeditious. The newly established National Prosecuting Authority must be independent and carry out its duties with diligence.
All anti corruption laws must be revisited including most importantly the Procurement Act.
All holding public office politicians and public officers must declare their assets annually. The Zimbabwe Revenue Authority must be strengthened and be allowed among other things to carry out life style audits and audit trials on acquired assets.
But the number of Presidential candidates is also an indictment to Zanu and President Mugabe. In any country the post of President is a feared one. The President is the first citizen of the country tasked with sculpturing the agenda of the nation.
If he does his duty well, nobody cares about politics. Citizens do what they do best, look after their families and pursue happiness in a Jeffersonian context. Thats all.
If standards are lowered, their is collapse and failure the whole nation becomes so politicized and every one has a strong opinion.
I have been a sports fan and student all my life. I have been sentenced to support football teams that struggle. Black Rhinos and Arsenal FC. If the team is doing well the coach is in incognito. At the Emirates, they even sing "there is only one Arsene Wenger'
If the team loses we are all coaches. We ask why Lazarus Muhoni was on the bench, or why the tweet Gervino is playing when Theo Walcott is on the bench.
Mugabe and Zanu have made us all football coaches. If inflation can be 500 billion %, unemployment 85%. If schools and hospitals shut down. If the economy goes for fourteen in successive GDP declines, if Bulawayo shuts down and agriculture collapses absolutely everyone knows that the coach has failed, not sanctions. The coach must be fired simple.
So when it comes to the time of applying for the coach s job, many of us apply. The previous coach lowered standards so much.
At the end the people, we the fans, only want one coach.The one that puts our interest first. The one that brings complete happiness to us. The one that offers real transform into our lives.
In the battle of coaches in 2013,there is only coach.The one who will put our interests first. The people s president.
Dr Morgan Richard Tsvangirai.
Zikomo
Source - Tendai Biti
All articles and letters published on Bulawayo24 have been independently written by members of Bulawayo24's community. The views of users published on Bulawayo24 are therefore their own and do not necessarily represent the views of Bulawayo24. Bulawayo24 editors also reserve the right to edit or delete any and all comments received.