Opinion / Columnist
It is not Mugabe alone, the whole system is rotten
18 Jul 2013 at 07:46hrs |
Views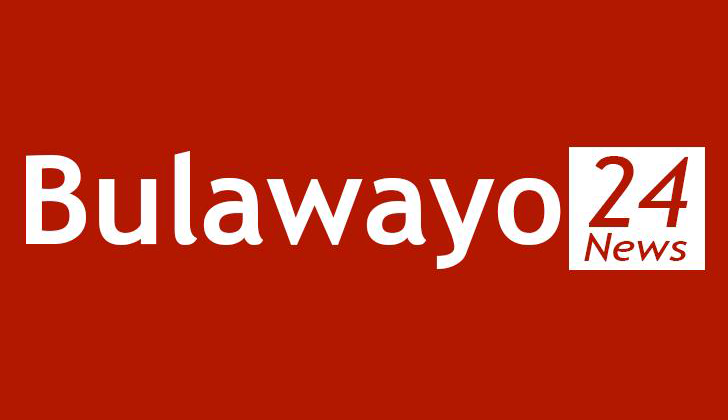 Democracy in Zimbabwe will not be realised without a mighty struggle. Our agenda should not focus on "Mugabe must go!! Mugabe must go" rhetoric only. Yes, a fish rots from the head; but our struggle for total emancipation should focus on the whole decaying system. A system which has brought so much suffering to Zimbabweans. A system which has nurtured corruption, chicanery, cronyism, nepotism and politics of patronage. A system which disrespects the rule of law and disregards constitutionalism. A system which has banished state welfare to the dustbins of history and devours its own children. A system which has raped our judiciary and adulterated our electoral system.
It defies logic that we allow an 89 year old geriatric to run the affairs of our state. Why? The Army Generals and Zanu-PF hardliners in Zimbabwe puts democracy in jeopardy. A military coup does not have to be bloody and violent. Zanu-PF hard liners are holding their Dear Leader, The Revolutionary, His Excellency, The Revered, and The Gallant Fighter Comrade RGM by the throat. The man is old, poorly and tired. Zanu-PF hard liners cannot let him rest. They are holding him at ransom for their own greedy and good.
The democracy we are seeking after in Zimbabwe is one that allows extensive representation and inclusiveness of as many Zimbabweans and views as possible. In a nutshell, we are seeking for a democracy, which is a form of governance by the people, for all the people; not by Zanu-PF, for Zanu-PF cronies.
Zimbabwe is a country under covert siege. Zimbabwe is a state dominated by the Central Intelligence Organisation. The mere mention of the name CIO will send shivers along the spines of many Zimbabweans. The use of fear alone undermines democracy. Our struggle is not against Mugabe only. We will never get out of the woods until the offshoots, cronies and figures affiliated to Mugabe are removed, re-educated and the whole system cleansed.
We will never have democracy in Zimbabwe, until we have free and fair elections; electoral reforms implemented and adhered to. When elected institutions are denied their right to govern the outcome is usually hostile to democracy. Outright dictatorship, military dominated politics or civil war may ensue.
We have to remember that the cronies are still hoping to create a system of carefully crafted "democratic" institutions that will preserve their absolute power, their status quo, and reduces the chances of any single political group taking over. The cronies will endeavour to stay in power so as to protect their ill-gotten wealth.
Mugabe and his cronies are also living in fear. Fear of reprisals from friends and relatives of their victims. They cannot easily relinquish power and quietly retire to their farms. They very well know that once they are out of power, they become vulnerable. Many a people have been tortured, disappeared without trace and others mysteriously died. They are scared of reprisals from the general populace. A few thousand Zanu-PF hardliners are holding 13 million Zimbabweans at ransom.
Had Mugabe retired in the early 1990s, we could be hailing him as one of the greatest statesman to come out of Africa. We cannot dispute the fact that, among others, he pioneered our Chimurenga (Liberation) struggle and brought political independence to the black Zimbabweans. We also cannot deny the fact that the land in Zimbabwe had to be given back to its rightful owners.
However, we cannot dispute the fact that this Mugabe government has destroyed what was once the breadbasket of Africa to a case study of Africa. A once vibrant economy, a robust education and health system is all gone. What do we expect Mugabe to do which he has failed to achieve in 33 plus years at the helm of power?
Gullible Zimbabweans are an amazing people. Their resilience knows no boundaries. Faced with adversity, the abnormal becomes the norm and is tolerated. For instance, the following is accepted as normal - Gukurahundi, Murambatsvina, a run-away inflation, short and long sleeve tortures, a geriatric President, open sewers in towns, perennial power black outs, drying water taps, potholed roads, government induced abject poverty, exploitation of man by man, the rich (cronies) getting richer and the poor (povo) getting poorer, a partisan security forces, corruption, etc.
Like parasitic arachnids (ticks) that attach themselves to the skin of a terrestrial vertebrate from which they suck, the Zanu-PF hard liners will not stop sucking the blood out of Zimbabwe; one has to decapitate them to free the host (Zimbabwe) from their parasitic self-indulgence. Like a fly, they will follow a corpse into the grave and they are determined to follow Mugabe all the way. Without Mugabe they are nonentities and they know it. They will not give up. Absolute power corrupts. They are the semi-gods of Zimbabwe and cannot envisage living without the trappings of the riches. Their time is nigh. The struggle continues unabated.
Source - Tendai Kwari
All articles and letters published on Bulawayo24 have been independently written by members of Bulawayo24's community. The views of users published on Bulawayo24 are therefore their own and do not necessarily represent the views of Bulawayo24. Bulawayo24 editors also reserve the right to edit or delete any and all comments received.