Opinion / Columnist
Did Dabengwa really say he wanted to block only Tsvangirai?
19 Jul 2013 at 07:37hrs |
Views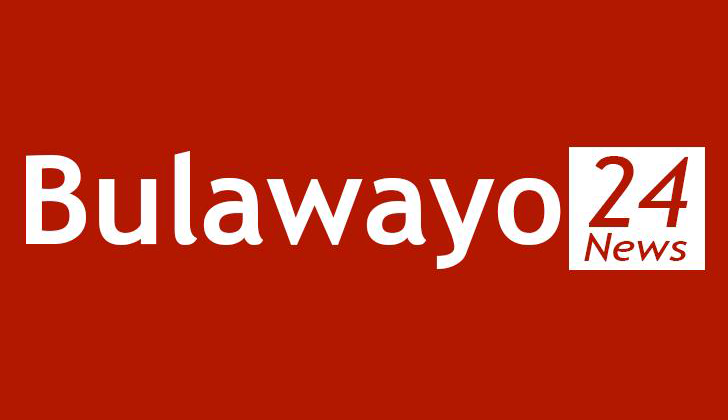 Mr Editor, please allow me to air my views with regards to the statement made by Dr Dumiso Dabengwa (DD) at the launch of the MDC Campaign in Chikomba last Friday with regards to his backing of Makoni in the 2008 General Elections. I have been receiving a lot of inboxes on my Facebook account with people seeking clarification on what DD actually said.
I don't write here as anyone with any more detailed or inside information than anyone else, but as someone who was there when DD made the statement, and as a student of History and Political Science. I believe I understood what DD actually said, and what we are now hearing from the media and MDC-T spin-masters is completely different from what he said.
What DD actually said
The headlines that we saw from the newspapers were very misleading and completely false. We saw papers such as the Daily News, NewsDay, NewZimbabwe, etc shouting: 'I blocked Tsvangirai victory - Dabengwa'. Obviously, that was meant to mislead and deceive, sell more papers and create sympathy for Tsvangirai and animosity towards DD and the MDC President, Professor Welshman Ncube.
The full statement by DD was as follows, as I heard it and as the newspapers correctly quoted it, despite the misleading headlines:
"I think we achieved what we had set ourselves to achieve and that is to make sure Morgan did not win
that election and that Mugabe did not win that election.
"We had thought that the facilitator (former South African President Thabo Mbeki) would be able to bring all the parties to the table and not only the three parties in Parliament. We thought the facilitator would call us for the negotiations so that the GPA (Global Political Agreement) would come out a better document than the one we had. That's water under the bridge and we are now in the 2013 election."
DD clearly stated he wanted to BLOCK BOTH TSVANGIRAI and MUGABE, not just Tsvangirai as the media and MDC-T spin-masters would want us to believe.
DD went on to state the reason why he sought to block both. That is: he had hoped the facilitator, then South African President, Thabo Mbeki, was going to bring a broader cross-section of Zimbabweans to the negotiating table to produce a better GPA, which broader cross-section was going to include parties outside Parliament, Church organizations, Civil Society and Business Organizations.
Unfortunately, the facilitator didn't handle matters the way DD and others had expected.
But, of what benefit was this going to be?
Had DD's expectation been fulfilled, we would have seen there being negotiated a far better GPA document, and hence, a more inclusive GNU. This, naturally, would have resulted in a number of positive spin-offs for the country, inter alia:
1. It would have ensured that Zanu-PF hegemony in and domination of the GNU was going to be minimised if not eliminated, which would obviously have resulted in swifter and more genuine implementation of the GPA provisions.
2. It would have resulted in the creation of a far better constitution for the country than what we ended up with as produced by Copac as more stakeholders would have been directly involved in the process than we saw with the Copac one.
3. Zimbabwe would have been spared all the chaos that attended to the governance of the country in the past 5 years, and we probably would have had elections much earlier, elections that would have been better prepared for, with our institutions of governance also meeting what can be termed international standards.
This would have resulted in much more economic stability and growth, as that tends to grow from political stability and good governance.
Is removing Mugabe the ultimate goal?
All I sought to do here was to shed some light on what DD actually said. This I did knowing fully well, as an ardent MDC member, that the MDC-ZAPU Alliance will be used and misused as another attempt to "block a Tsvangirai victory", as if that were guaranteed by anyone.
In a democratic society that we seek to build as Zimbabweans, everyone has a right to associate with whoever they will, and freedom of association is one of the fundamental rights enshrined in our new Constitution.
The persistent attacks, therefore, on Professor Ncube and DD over their Alliance is completely unwarranted and clearly shows high levels of intolearance and aversion of the democratic process by those in the MDC-T camp. They should just accept that Professor Ncube and DD have a right to and freedom of association, and that right does not need the MDC-T to legitimize it.
In any case, there is absolutely no guarantee that if Zapu and MDC joined MDC-T Mugabe will be removed. That is just an assumption, and we in the MDC-ZAPU Alliance have also a right to assume and believe that we can remove Mugabe, which is just part of our objective. Removal of Mugabe to us is not the ultimate goal, but the ultimate goal is to rebuild Zimbabwe into a just and fair society where self-government and self-determination of all citizens through devolution of power is the norm.
Ndaboka imi N'Kalanga we Bulilima-Mangwe.
Source - Ndzimu-unami Emmanuel Moyo
All articles and letters published on Bulawayo24 have been independently written by members of Bulawayo24's community. The views of users published on Bulawayo24 are therefore their own and do not necessarily represent the views of Bulawayo24. Bulawayo24 editors also reserve the right to edit or delete any and all comments received.