Opinion / Columnist
When the village witch wails over a tender death
20 Jul 2013 at 08:03hrs |
Views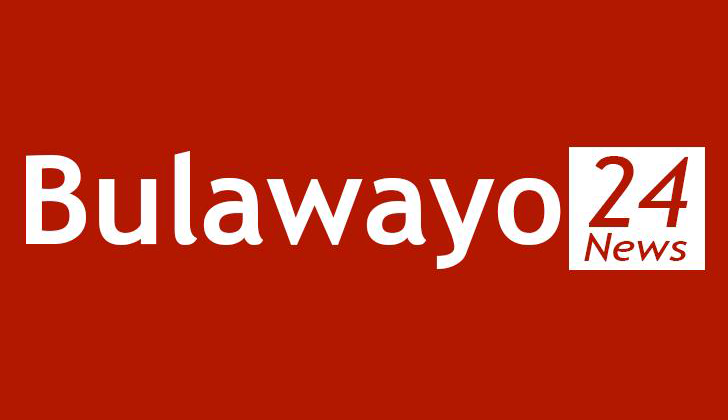 "IT is evident that our fears are being vindicated as there are blatant violations of the electoral law. We are worried about ZEC and we have lost our institutional respect despite our respect for individuals because it (ZEC) has been hijacked by the junta." These words are attributed to Tendai Biti the secretary general of the MDC-T who is also our caretaker finance minister.
Let us put his words in context so we are better able to weigh them. Biti's words follow a debacle around the special vote which failed to take off last weekend, in the process threatening to disenfranchise our fine men and women serving in the security services, apart from casting doubts over the whole poll still to come. He sounds both very concerned and very angry with this sad development which is being interpreted as a bad augury in miniature.
Harder than knuckles
But he is careful not to alienate the ZEC chairperson, Justice Rita Makarau, while verbalising lack of confidence in the institution of ZEC which she chairs. I hope the good lady appreciates this "neat" distinction obviously calculated to prepossess her. As a contesting politician Biti is perfectly justified to fulminate.
ZEC is the election manager and any show of malfunction necessarily draws deserved fire from deservedly anxious politicians. Equally, Amai Makarau has agreed to be in the kitchen where temperatures often go up, inevitably so when hard knuckles have to boil tender. And elections are the proverbial stones from Chivi; they have to cook until they yield soup for a starving grandmother. She is much younger, hopefully less peevish. After all she has been a politician before and one does not want to imagine that the cloister of the Bench softened her skin. These are objective points I am making simply on the nominal basis of the roles played by both persons in the electoral process.
But that is as far as the observations go. Let us look at the whole matter closely, in context. Who is this chastising Biti? Who is this seemingly blameworthy Amai Makarau? Who are both in the electoral scheme of things?
Dressed skimpily in the Antarctic
You ask these questions and you begin to have a completely different picture of this one-sided altercation, selfish altercation in fact. The "Special Vote" clause was introduced into our electoral law on the insistence of the MDC formations. And Biti is part of the legal desks of these formations. He is a negotiator and thus part of the inter-party team that gave us these amendments which define our electoral politics. The special vote clause was not an original submission from the formations. Nothing ever is, given their parenthood, their thought dependency. The formations lifted this clause off electoral law of the Republic of South Africa, one country whose systems the two formations are amazingly enamoured of. Maybe that is why some of their politicians have acquired houses in that country. In copying that clause and vehemently arguing for its inclusion into our electoral law, the formations forgot that under South Africa's proportional representation system, the whole country and provincial blocks are regarded as full constituencies.
There are no wards. Not here where we go as far down as wards, registering our voters and building our voters' roll on that primary organisational unit. It may be a good clause in South Africa; it becomes a very bad clause, a vile one the moment it crosses the Limpopo. A very bad export, a bad import to be more accurate. So we found ourselves dressed skimpily in the Antarctic, thanks to our copying MDC formations.
ZEC the dog with a bad name
To have to move a ballot paper that is ward-specific all the way to an officer who while born and bred in Beitbridge may be working and thus voting in Victoria Falls, and then to repatriate it to Beitbridge once the voting is done for purposes of counting, simply was to invite needless complications sired by an inappropriate law, and mercilessly thrust on an unsuspecting ZEC in order to make it fail. The English call it giving a dog a bad name in order to hang it. Now think of the thousands upon thousands of men and women serving in the Police Force, each registered under a given ward in a given district of a given province, but working at some station in a specific, faraway district under a specific, faraway province, and you begin to realise the stupendous sorting and administrative overload imposed on ZEC without any need. This is the price we pay for letting impressionistic; schoolboy lawyers carve laws that are meant to govern the living. Why is Biti being falsely righteous?
His black, his white
Secondly, Biti is the Finance Minister of Zimbabwe, thanks to this monstrosity called the GNU. He minds the national purse in the double sense of ensuring it has something, and that it is ready for, and reaching areas of need. The role of a finance officer is to source funds and mind their sensible utilization. We thought this was axiomatic, and Biti said a lot to allay any fears that this might not be so in his intricate mind. He told us in a previous budget that he was setting aside money for elections. This is in black and white, his black, his white. That is how he explained away the unavailability of SDRs whose use to this day remain a matter of bitter conjecture and recrimination. He knew that the country would go for an election, knew it from his first day in Government office. After all it was his party which had disputed the electoral outcome thereby creating the necessity of a second election by way of a remedy. And he pranced about as the injured party and thus the party in need of the electoral remedy. Let us make a damning point. It would have been understandable if the current elections were coming too soon, sooner than expected or than required under the relevant law. But this is not so. The July 31 harmonised elections are coming a full month later than statutory time. Why is the purse man unready?
Omissions and commissions
ZEC is not getting resources it requires to run a sleek election. ZEC is not getting those resources on time so there is enough lead for all its logistics. And the buck stops at Tendai Biti, the Finance Minister whose duty it is to make sure money is found for the elections which his party demanded, nay precipitated. It is his duty to find the money so the country operates within the law which he drafted, negotiated and passed, alongside his lawyer-colleagues in the GNU. Why is the Finance Minister exculpating himself from the debacle besetting ZEC, a debacle arising from his sins of omission if we want to be generous; a debacle arising from his sinister contrivance, if we want to call a spade a spade. Would he have accepted any other ministry to fail the way his own ministry did and continues to do? Would he have allowed any other ministry to obstruct Government matters the way his ministry has done, and continues to do, starting with the referendum? This one minister once castigated by the late Professor Mukonoweshuro - his political colleague in the MDC-T - as wont to playing Prime Minister in Government?
Laming a cripple called ZEC
Thirdly, Biti was part of a rally of MDC-T affiliated lawyers who, in the wake of the Constitutional Court judgment on elections, consorted to mount multiple legal challenges both to overload the legal and electoral process, and to discredit the Bench. Minutes of that conspiracy have been put in the public domain. None of the lawyers cited in those minutes, our Finance Minister included, has challenged those minutes on grounds of veracity. True to character, the MDC-T's legal desk mounted yet another challenge around the time of the special vote, an action which had the effect of creating administrative and logistical uncertainty around an already anaemic ZEC. Until he disputes this, I have no reason to stop assuming that Biti had something to do with court actions originated by his party. He is one of the legal minds of his party. He is its secretary general who must move and shake things in and by his party. I am sure this is a fair description and assumption. We will gauge from the decision of the court whether this court action was not one of those vexatious ones agreed to and promised in the aforequoted meeting. Whatever the basis of it, it had this unwholesome result of laming a cripple called ZEC, thanks to Biti both as secretary general of a party and as finance minister of the country.
One ministry that abhors elections
Perhaps the time has come to share with the rest of the world what has been happening behind the scenes. As Finance Minister, Biti has not been helpful to any electoral process held in this country since the Inclusive Government. With regards to the referendum, let it be put on record that the money for the purpose came from oil companies under Minister Mangoma. The initiative was Chinamasa's, Biti lordly folding his arms. The Finance Minister stood there, stolidly waiting for a disaster to happen so he would be the first to turn out beautiful epithets of condemnation. Worse happened. Monies released from oil companies were not repatriated to ZEC in full. A portion of those monies was creamed off by Treasury, presumably for reallocation elsewhere. It is clear that Treasury has always been at odds with the electoral calendar. It abhors elections. This time around monies flowing ZEC's way for the forthcoming elections are coming from the telecommunications industry. Not from the Fiscus. And hard words are having to be uttered to ensure that money gets to ZEC. Minister Goche and some other players we need not mention here are saving the electoral day.
Humiliating a country
Publicly Biti lays the blame on Chinamasa who he imagines wants to usurp his role as Finance Minister, never mind that he does not seem too keen to play it. Biti would have wanted Chinamasa to endorse his bid for funding from the UN, a bid designed to defeat the national electoral calendar through time-delaying conditionalities. That bid was rejected by Cabinet. It should have been dropped there and then, and alternative funding sources found. I shall not talk about Sadc, or disclose who has been lobbying Sadc against assisting Zimbabwe. The latest bid from our ready-to-blame Finance Minister is to get Chinamasa to support his bid for funding from EISSA, a western-funded NGO. A whole country seeking funding from an NGO? Yet it has resources which can be mobilized internally, if only its finance minister was willing to have self-dignifying elections. Why assault the country's worth? Why naturalize western dependency and humiliating conditionalities?
Blaming the victim
Against all this, one is reminded of a village witch. He/She attends funerals; he/she sheds tears, gets movingly tearful when another death smites the village. He/she contributes chema like everyone else, face tearful, heart grieving. And on the morrow, he/she joins the village to check if the grave of the late departed has not been tampered with the night before. And if there is evidence the grave has been tampered with, he/she is as aghast as all there in attendance. And when invited to give a closing prayer, he/she castigated death in superlatives, denounces village witches for not having enough of tender meat from the village's slain children, now numberless. I am not sure that when measured against the dissembling village witch Tendai fares any better. My suspicion is he fares worse. For he has shown that he wields the pluck to go a lot further than the witch: he accuses the mother of the deceased -herself a grieving victim - of "eating" her children. Sorry Rita!
He has been a prime minister of this country
There is a very strong lobby within the MDC-T which is working for the collapse of this election. It craves for a descent into chaos sure to follow should Zimbabwe suffer another disputed election. Or if this fails, a faction rubbing its hands for another GNU which would allow MDC-T another chance to regroup and rebrand. That faction has powerful allies in the region and abroad, including Blair's leftovers like Hoey and Hain, including the US State Department with which it has been working hand in glove.
It is pushing the MDC-T leader to pull out of the race, hoping this will rob the winner of any glory and legitimacy. The MDC-T leader is divided, torn between conflicting impulses. And on the ground things are not looking too good. This is why Zanu-PF must reassure him that its victory which is virtually assured, shall shelter him. He has been a prime minister of this country. He cannot go back to his trade union days. But he has to behave like a leader, something he showed signs of doing when he denounced Madzore for craving for violence, when he embraced July 31 a few days ago. By embracing it, he has bound his minions, his supporters, his party and himself too. He may have a lot to learn from Raila, including putting on best behaviour as he loses. Including putting his attack dogs back on leash. And as Chinhoyi showed, when he plays well, there is a cheer from the terraces.
Icho!
-------------------
Nathaniel Manheru can be contacted at nathaniel.manheru@zimpapers.co.zw
Source - zimpapers
All articles and letters published on Bulawayo24 have been independently written by members of Bulawayo24's community. The views of users published on Bulawayo24 are therefore their own and do not necessarily represent the views of Bulawayo24. Bulawayo24 editors also reserve the right to edit or delete any and all comments received.