Opinion / Columnist
Morgan Tsvangirai - is he 'tactically' good enough - Part 1
21 Aug 2013 at 07:13hrs |
Views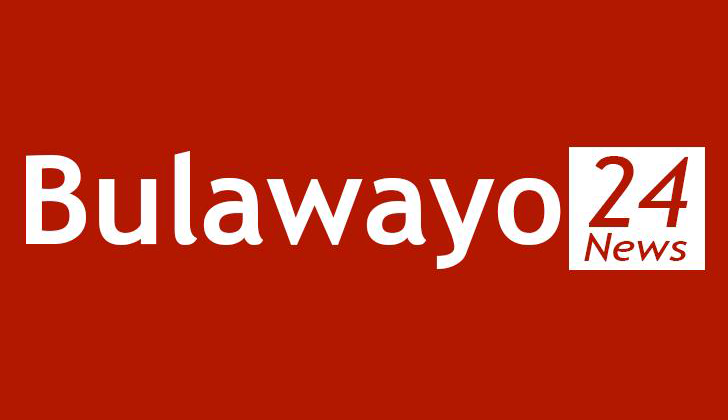 First I will say that this article is not a dismissal of the bravery, efforts and sacrifices made by those it focuses upon. It is aimed at getting readers to answer simple but important questions.
Do we have an opposition that can beat the grand 60+ year old revolutionary institution at its own political game? What type of structure and quality of leadership does Zimbabwe's opposition need, in order to outstrip Zanu PF so thoroughly? That when all is said and done - there is no doubt or contestation? That is not to say that we want or need Zanu PF wiped off the face of the earth, just that we want an opposition movement that will give them as good as they give out and better, do we have that in Zimbabwe? Yes or No?
"...an egg should not be deceived by the hardness of its shell, it cannot challenge a stone in a fight..." Isdore Guvamombe.
After yet another plebiscite packed full of the usual farce and high drama and post electoral court case distractions, claims, accusations and then, rescinding. 'To be or not to be', is the question do 'we' put personal interest and personal gains first or do we walk the road of humility and honesty and admit that the task of removing Zanu PF from power requires more than what they have to offer? Defeat stings, the humiliation and pain of failed personal ambitions are never easy things to accept. However, should grasping personal ambition and the failed quest for vain glory, have a commanding final say in decisions of institutional progress and national importance? While things are in a state of flux, it is worth our while to study and reflect on these issues and be brutally honest.
"You can run a donkey against Mugabe in an election and the donkey will win."
That was what they used to say, what they were all counting on. That joke did the rounds for a long time an insight into why the opposition failed; hubris and overconfidence. They took that joke and many others far too seriously and the resulting complacent attitude caused them to take their eye off the ball.
No one in the MDC camp is taking any responsibility, everything is Zanu PF's fault. Thus, there is no need for any changes or self improvement? Someone must take responsibility Zimbabwe or the values espoused mean nothing and that starts at the very top. Either hierarchy of the MDC-T knew the electoral trap existed through all, or part of their time in the GNU and did nothing to stop it making them guilty of a fantastic level of disregard and deliberate willful negligence or they never saw the obvious trap (despite warnings some coming from Zanu PF itself) and therefore stand at fault for gross incompetence.
"There are some voices of encouragement to support that Morgan Tsvangirai should remain the face of MDC
"Mr Tsvangirayi make you sure you stay in politics for MDC to remain strong, anyone who does not want you to stay on the top until the revolution is worn should go."
"President Morgan Tsvangirai i love u, ngatisaneta tinemi"
"we ar all behind u ;SAVE %%%%%%%GOD WIL MAKE THE WAY!!!!"
"morgan is the only one man brve enough who stood against mugabe"
"rise up zim, morgan is more"
Chief reason for this view being that the struggle cannot experience any change of leadership at the top before completion. Arguing any resignation looks too much like out-and-out defeat. The continuation of Tsvangirai as leader secures for the MDC the idea that their narrative of angelic opposition against evil Zanu PF lives on; his struggle to attain power against the odds, embodies the struggle of the party and the nation. Tsvangirai, plays to his celebrity and strengths very well. He is Zimbabwe's pseudo messianic 'saviour' in waiting' Ably assisted by a Western media that once built him up who now seek to tear him down. I remember and I am sure many of you remember the days when Western media talked up Morgan Tsvangirais local and international image and profile incessantly, tearing down the credentials of all other contenders both real and imagined present or future. Broadcasting facile lies; "who else is there but Morgan?", "Only Morgan can save us" , "the ONLY man in Zimbabwe brave enough to stand up to Robert Mugabe" Political PR and Political financing will hide a lot of ills and buy a lot of things - it just doesn't buy political sense or natural intelligence.
Sadly this position does not see any real need for self critique or introspection or strategic change. A position that does not seem to want to ask or answer the difficult questions – but seeks to hide all these under the cover of "rigging" using it to deflect all criticism they will do this til donkeys grow horns, and, perhaps they are right.
Why - many people ask, did the MDC leadership expect Zanu PF to deliver State House to them on a silver plate? Why when made fully aware through past experience and with their eyes wide open, did they walk MDC cadres and the MDC support base into yet another Zanu PF electoral trap? (A trap 4 Years in the making and 4 years in its execution).
Many argue and with some justification, that the chosen path of challenging Zanu PF hegemony using 'peaceful democratic means' is an impossible task but as nice as that mantra sounds, it's a little disingenuous still. I say that because, dirty tricks and all manner of propaganda and manipulations have been used by both sides. To quote the man himself -
"If the MDC-T wins the coming elections this country will be awash with money, hamupedzi mari inouya muno if we win elections, but if you vote wrongly, well you go back to 2008 when things were very hard."
While some admire the qualities they feel Morgan and those dubbed 'his kitchen cabinet' may have, can people not see that these are not enough to challenge Zanu PF on a playing field of the incumbents making where there are no rules? The much touted bravery and determination are they really substitutes for the glaring lack of strength in depth? The lack of foresight, the poor grasp of political strategy, the lack of intelligent judgment and alertness; skills and resources that recent and past events show he and his advisors do not have to call upon in any great abundance. Many can only view him in comparison to Robert Mugabe not as a figure in his own right. In doing this all they see is theirs and Zimbabwe's one and ONLY hope and alternative. However he may have errored through acts of omission and commission
What people wanted was - change - not more headache and more heart break, not to be left sitting adrift without any real direction or a viable PLAN B - All while watching a dominant imperious Zanu PF smiling, savouring their party's latest 'victory.' The question being to those that advocate that Morgan should stay at the top and do what exactly when Zanu PF read him, his 'think tanks' and advisors like books?
'Morgan' - is he 'tactically' good enough???? PART 2
Source - Mathias Kundayi
All articles and letters published on Bulawayo24 have been independently written by members of Bulawayo24's community. The views of users published on Bulawayo24 are therefore their own and do not necessarily represent the views of Bulawayo24. Bulawayo24 editors also reserve the right to edit or delete any and all comments received.