Opinion / Columnist
Zimbabwe First!
14 Nov 2013 at 06:20hrs |
Views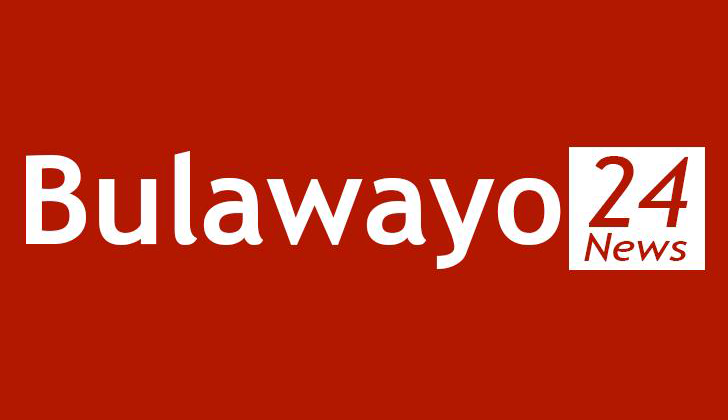 If we shed our political inclinations and preferences, we shall find that we all want the same things.
Unless we build new institutional capacity and have a leadership whose psychology is to put Zimbabwe First in all we do, we will never, as a country, operate at our optimum levels. This means that poverty, greed, corruption and regression will continue to be a nightmare on our brains and unnecessarily burden the brains of our future generations.
The people must come first! Unfortunately for the last 34 years we have lived in a country whose priorities have been to serve the interests of a few. I know this is not the democracy our dead heroes imagined.
During the armed struggle, I have learnt that even our late hero, Josiah Magama Tongogara (1938 - 26 December 1979), acknowledged that the success of the liberation struggle was largely dependent upon the ordinary people of Zimbabwe embracing the vision of a new and free Zimbabwe, and supporting the effort and even risking their own lives. Without this, he argued, the war would not have gained any ground nor would it have been instrumental into putting Smith under pressure to go to Lancaster House and negotiate a settlement. Every Zimbabwean, therefore, played a significant part in birthing Zimbabwe and let nobody claim that sole responsibility.
After independence, we clearly lost this psychology of collective responsibility simply because of political ambition, greed and selfishness. Today we bear the brunt of a liberation political party, that refuses to accept that that indeed they played an important role but must now leave us, the fruit of that liberation struggle, to have the freedoms, the liberty and space to shape our own destiny as Africans who are educated and indeed capable of creating a more robust, modern and progressive democracy than they dare to imagine.
It was Bill Clinton who once said that politics should be a tool that governments use to allow or facilitate the ability of all citizens to live up to their full potential. In our case politics has become a barrier; a barrier to the optimum allocation and utilization of our human and natural resources, a barrier to freedom of expression and association and an albatross on the creative and unhindered pursuit of happiness of all Zimbabweans regardless of race. It cannot survive.
Until politics in Africa in general stops being lucrative to those who are involved and until it ceases to be a means to an end, I doubt that we shall see politicians who truly wish to serve their country first.
Our challenge remains that of continually challenging this narrow paradigm of politics in Zimbabwe. I have seen grown men groveling to the President simply because they seek personal benefit; for how can we grovel if not for personal gain or to satisfy our greed. If power corrupts, then, in my opinion, absolute power defiles who we are and our potential. However, more significant is that it defiles the humanity and compassion of those who hold onto it and abuse it.
The saying by Immanuel Kant (1724-1804) that; "Treat humanity whether in thine own person or in that of any other, in every case as an end withal, never as a means only." (Always treat persons as ends, never as means to an end.), rings in my brain continually. I have found it a useful anchor in how we may lead our country Zimbabwe to better conditions of living for all. That is what a President should do!
For those of you who may doubt what I stand for; I believe that if at some stage we shed our political inclinations and preferences we shall find that we all want the same things; dignity, freedom, security and the pursuit of our dreams in a country that offers everyone so much.
There is enough to go around, enough fertile soil to grow food for all of us and then some. There could be enough jobs enough for there is plenty of work to be done. We have enough resources to share so that all of us may benefit.
I therefore care less whether you are MDC or Zanu-PF or this or that simply because these are just labels created for political purpose and gain. Unfortunately these imaginary labels continue to divide us and create an illusion that we are fundamentally different in our aspirations. That is a lie.
A mentality of greed says it is all mine. A mentality of lack wants what other have and will use violence to take and keep it. A mentality of fear denigrates those who may differ with us and a mentality of foolishness blames everyone else out there for our problems.
What then must we see happening in Zimbabwe of indeed we are to create new circumstances?
I think the first thing we must acknowledge is that leadership or leading is not a right but a privilege and we must know when to quit and when to let others lead. This applies both to the public and private sector.
Secondly we must acknowledge that limiting access to new information for our citizens limits who we can become as a nation. A country that has robust dialogue and debates on all issues facing it sharpens its thinking and creates better informed solutions to its problems. It develops and grows faster to the benefit of all.
Thirdly, we need as a nation to clinically remove all laws, regulations and practices that hinder progress and freedom. We can no longer defend archaic institutional practices, positions and methodologies that we inherited from the colonial era. We must modernize and agitate for everything we do to put the needs dignity and aspirations of Zimbabweans first.
All we must remember is that the people come first and that will free us from the burden of political intrigue and non delivery!
---------------------------
Vince Musewe is an economist and author based in Harare. He is the President and Founder of Zimbabwe First! a socio-economic transformation organization that seeks to promote unity of purpose among all Zimbabweans. You may contact him on vtmusewe@gmail.com
Source - Vince Musewe
All articles and letters published on Bulawayo24 have been independently written by members of Bulawayo24's community. The views of users published on Bulawayo24 are therefore their own and do not necessarily represent the views of Bulawayo24. Bulawayo24 editors also reserve the right to edit or delete any and all comments received.