Opinion / Columnist
Ian Khama must stop misbehaving
16 Dec 2013 at 15:26hrs |
Views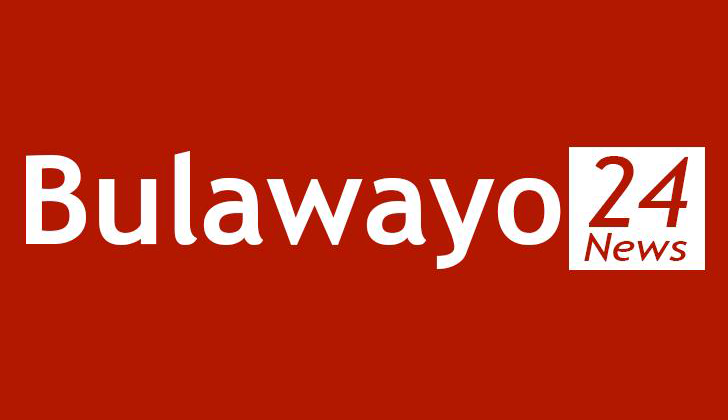 IAN Khama, the bachelor President of Botswana, irritates me a great deal. Not for the obvious reasons. He has been a vocal critic of the Zimbabwean Government and a somewhat hostile neighbour. The reader will recall the dramatic deportation of one Caesar Zvayi (coincidentally the editor of this publication) a few years back for still unclear reasons.
This bad behaviour trickles into the various arms of his adolescently impulsive government. On hearing of the election of Uhuru Kenyatta his foreign minister declared that Kenyatta was unwelcome in the land of goats.
The blow-back from Africa was immediate and the said diplomat was forced to speedily consume humble pie and retract his statement.
However, it is not these misdemeanours that cause me the greatest irritation. What I find most intolerable is Khama's hypocrisy. It stinks and I worry that the contradictions of his actions escape him.
An example would be helpful. Botswana has been hosting American transmitters that broadcast into Zimbabwe in contravention of our laws. It is not the case that these are inadvertent overspills suffered in the course of legitimate broadcasting activity elsewhere. The broadcasts are deliberate and targeted.
Last week, the US Ambassador to Botswana, one Michelle Gavin, was in Zimbabwe and defended these actions arguing that the, "United States of America and Botswana share respect for freedom of expression, unfettered access to information, so we are working with the government of Botswana in trying to further that principle on a global scale."
A quick look at recent history exposes the glaring hypocrisy of Khama's government. I quote extensively from the judgment in a case heard in South Africa which led to the re-encryption of SABC's signal to prevent SABC's channels from being viewed in Botswana since the same did not have a license to operate in Botswana:
1. The Applicant (eBotswana) is the only licensed private television broadcaster in Botswana whose programs may be watched by its citizens at no charge (termed free-to-air). Under its national laws only two other television services are entitled to transmit in Botswana.
The one is BTV which is the State owned national free-to-air broadcaster. The other is Multichoice Botswana which is a subscription- based service. It has some 27 000 subscribers.
2. Accordingly within the national boundaries of Botswana they are the only two television services entitled to lawfully compete with eBotswana; and then it is only BTV which competes against it for viewers who do not have to pay to watch television programs.
3. Countries limit the number of enterprises that may conduct business in a particular industry and regulate how they may carry on such business by way of issuing licences. The number of available operating licences may be limited by factors such as the available resource (such as the frequency spectrum available in relation to telecommunications or broadcasting), the projected size of the market and the revenue that might be generated (effectively by advertising in the case of free to air television or radio) relative to the start-up infrastructural and operating costs involved to make the operation commercially viable for a corporation wishing to apply and pay for the initial licence . . .
A full reading of the case is freely available from online sources and I would encourage readers to acquaint themselves with the case.
Reading the above one wonders how the Botswana establishment can continue to support the beaming of rogue signals into Zimbabwe when one of their own companies has gone to court and successfully fought off signals from unlicensed South African players.
The case is quite clear. If Ian Khama believes in unfettered access to information as alleged by his American handlers why didn't his government immediately move to pass legislation that would have allowed SABC to continue broadcasting? This is a fairly simple question.
It is clear that Khama is a hypocrite who has proved a useful and eager tool in the hands of Western powers. The blocking of South African signals is a vicious contradiction when viewed in the context of Botswana aiding and abetting willful violations of our own laws in this country.
Coming back closer to home I wonder why the authorities have not pounced on the precedent generated by the said judgment and taken the fight straight to Gaborone.
We have been taken to court a number of times and seem to enjoy being on the receiving end. There is absolutely no reason why we should not deploy our own lawyers and take Khama head-on in his own courts.
Jabulani Sibanda was wrong
Speaking of regulations, last week I had the pleasure of listening to Jabulani Sibanda at the Zanu-PF conference. He correctly observed that the NRZ was in a troubled state and implored the President to speedily intervene. The audience applauded.
It is only when he began to expound on his prescribed remedies that I found myself in considerable disagreement. He argued that Government could support the NRZ by imposing a ban on road transportation of coal outside a 30km radius of Hwange.
His logic was that by banning road transport, the NRZ would remain the only viable mode of transportation leading to more business for the troubled parastatal. His deductions are wrong on a number of levels.
Firstly, in past times there was no such ban in place, but the NRZ still enjoyed custom without the help of any such coercive regulations. This is because the NRZ was efficient, reliable and much cheaper than road transportation.
I trust the reader will recognise that all that is required is a restoration of efficiency and reliability and all of us will flock back to the NRZ.
The suggestion that consumers be forced to use the NRZ is just as bizarre as suggesting that we block buses from using the Harare-Bulawayo route in the hope that travellers will start using those filthy NRZ carriages again.
If the NRZ can't even clean its trains why should the population be forced to endure their incompetence? What comes first is good service and customers follow. We cannot invert these natural laws of commerce to protect incompetent managers at the NRZ.
The same argument is true of chicken imports. While Government is right to want to promote local producers we must be careful not make consumers victims of greedy farmers.
There was a time when chicken imports were banned and the price of chicken immediately shot up. The local producers were greedy and were demanding up to US$9 for a chicken.
Government must always put in place checks and balances to equally protect the consumer. Banning chicken imports entirely is unwise because it leaves consumers at the mercy of a handful of producers who will not hesitate to demand ridiculous margins.
A preferable approach would be to allow imports but to impose a significant tax that pushes the price of those Brazilian chickens closer to the cost of local production. This would level the playing field.
Ndatenda. Ndini muchembere wenyu Amai Jukwa
Source - Herald
All articles and letters published on Bulawayo24 have been independently written by members of Bulawayo24's community. The views of users published on Bulawayo24 are therefore their own and do not necessarily represent the views of Bulawayo24. Bulawayo24 editors also reserve the right to edit or delete any and all comments received.