Opinion / Columnist
MDC-T should denounce Makuvise, Zwambila
12 Jan 2014 at 06:56hrs |
Views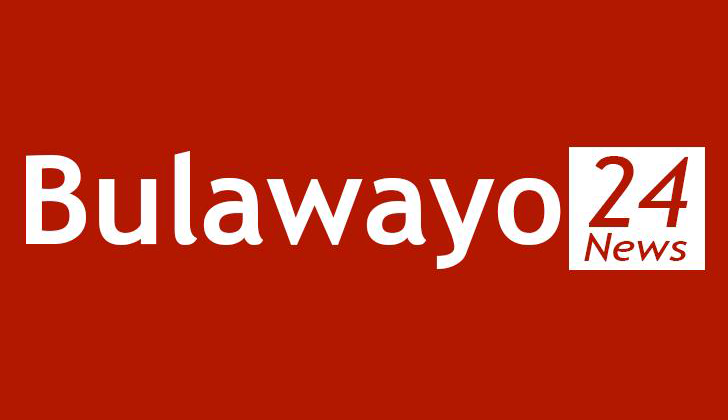 THE move by ambassadors Jacqueline Zwambila and Hebson Makuvise, who for the past four years represented Zimbabwe in Australia and Germany respectively, to seek asylum status in the respective countries in which they represented Zimbabwe, should be condemned in the strongest terms by their party, the Movement for Democratic Change (MDC-T), led by Morgan Tsvangirai and rational individuals in the party.
It is shameful to have such high-profile members from the MDC-T turn against the country they represented and come up with flimsy reasons portraying the country as not safe to live in.
The MDC-T should show the international community and the people of this country that political shenanigans by its top officials are not welcome and the party should come out from its shells and denounce such political mischief by its former trusted envoys. It is incumbent upon the MDC-T to make sure that the air is cleared over such claims by Zwambila and Makuvise that the country is not safe for them to live in.
The party should issue a statement rubbishing such idiotic behaviour by Zwambila and Makuvise. It should show the world that Zimbabwe is a democratic country which allows existence of other political parties hence the composition of the House of Assembly in which three political parties and independent candidates are found.
This western-sponsored party should seek relevance in the country by clearly dissociating itself from such claims by Zwambila and Makuvise who are trying to portray Zimbabwe as unsafe for them. It is an open secret that the two former ambassadors abused their savings while working as ambassadors. As such, they have nothing left for them that would make their stay in the country match their lavish life styles as ambassadors, so the fear of poverty drove them into such decisions.
A party like the MDC-T, which has some of the best lawyers as Members of Parliament, should see that the era of cheap politics in which its members used to claim false allegations of persecutions by Zanu-PF is no longer welcome in these days. Its members and supporters, who used to apply for asylum in countries like the United Kingdom (UK), Australia, Germany and United States of America (USA) and even in South Africa claiming persecution at the hands of Zanu-PF, should realise that the issue of asylum claims is no longer a saleable idea that would bring their stay in those countries. It is now clear that no reasonable people would vote for a party which always thrives on flimsy lies with no concrete evidence to support its claims.
Any serious political party that needs people to accept it as good enough to lead the country should blast such people within its file and rank who are bent on tarnishing its image. The cases of Makuvise and Zwambila applying for political asylum in countries which they worked as ambassadors are bizarre incidents which the MDC-T should feel betrayed by its nominees. For the party to clean itself from such a mess, it needs to dismiss such claims and tell its supporters to do away with such unfounded allegations.
It is wise for the MDC-T to be clear and straightforward in trying to clear its name for its benefit as 2018 harmonised elections are fast coming like lightning. It is no longer necessary for the MDC-T to be silent and think that the people would buy Zwambila and Makuvise's allegations that the country is not safe and that opposition members are still facing persecutions from Zanu-PF supporters.
Such false allegations from MDC-T members and supporters would not help the party in any way, but it would only make the party get another electoral hiding from Zanu-PF in 2018.
The good thing of it is that, the people have realised that for the past decade the MDC-T has not been sincere to the people in the country but was only preaching lies that have now been adapted by its former nominees as ambassadors to Australia and Germany, Zwambila and Makuvise respectively.
For the past four years during which the two former ambassadors have been abroad, there has been no incident in which the Zimbabwe Republic Police (ZRP) sent summons for the two to appear in any court of law in the country. The ZRP did not even ask International Police (Interpol) to arrest the two, so one wonders why they claim to fear for their lives in the country if they are to return.
Their frequent visits to the country were never met with any harassment from security personnel and it is surprising that after they were recalled, like any other ambassador who was called after completing his/her term of office in a foreign land, they decided to stay put abroad coming up with unfounded allegations of persecutions back home.
In the inclusive Government the MDC-T party, for ambassadorial roles, had four nominees with another nominee coming from the MDC-N led by Professor Welshman Ncube. In the MDC-T there were Hilda Mafudze (now in Sudan), Mabhedhi Ngulane for Nigeria, and the two infamous ones and the MDC-N had Trudy Stevenson representing the country in Senegal.
All the five ambassadors and those from Zanu-PF who had completed their terms of office were recalled and others had their terms of office extended. From both the opposition and the ruling party some were recalled and some were not. In the opposition Hilda Mafudze of the MDC-T and Trudy Stevenson of the MDC-N were not recalled and one wonders why the two ambassadors, Zwambila and Makuvise, would think that the Zanu-PF Government is after the opposition members when Zanu-PF Government has already spared other opposition ambassadors when it recalled even its members from their postings around the world.
So the close analysis of events would show that the MDC-T is to blame as it is failing to reprimand its ambassadors and now chooses to support them in their bids to stay put abroad as they went on to process asylum applications. It is a shame and puzzling to find out that a party which is looking forward to stand for elections in 2018 would keep quiet and only support false allegations put forward by its ambassadors. The MDC-T should realise that cheap politicking is what made them receive an electoral drubbing in the 31 July 2013 harmonised elections.
Instead of the party putting forward a saleable manifesto during electoral campaigns, the MDC-T was busy with the "Mugabe Must Go" mantra and spent most of its energy on that, while Zanu-PF was busy with its campaign messages which were a pleasure to hear. Now the MDC-T is repeating the same blunder which caused its electoral demise, by allowing Makuvise and Zwambila to claim that Zimbabwe is not safe to live in when everyone is roaming freely around the country.
This shows that the MDC-T, though full with learned lawyers, is unable to clear issues that could spell its doom. The party seems to be full of people who think that cheap politics would bring votes to them. The MDC-T is not quite aware that Zimbabwe is full of educated people who are able to decide things for their future and not relying on cheap politics.
With such type of confusion taking centre stage in MDC-T, Zanu-PF should now cement its lead in Parliament by implementing what it promised the people during its electoral campaigns for the July 31 harmonised elections so that in the 2018 harmonised elections it fares better.
Mukachana Hanyani is a Harare-based political and social commentator who can be contacted on mhanyani@yahoo.com
Source - Mukachana Hanyani | Manicapost
All articles and letters published on Bulawayo24 have been independently written by members of Bulawayo24's community. The views of users published on Bulawayo24 are therefore their own and do not necessarily represent the views of Bulawayo24. Bulawayo24 editors also reserve the right to edit or delete any and all comments received.