Opinion / Columnist
Genocidal love
22 Jan 2014 at 13:38hrs |
Views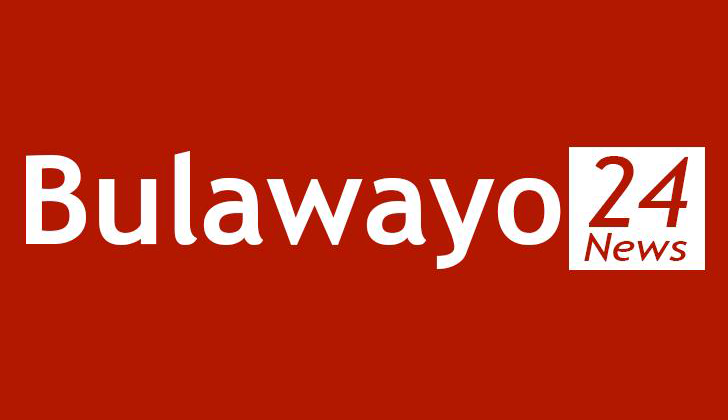 Zimbabweans from all walks of life joined the First Family in mourning the passing on of President Mugabe's sister, Bridgette. She had been in a coma for nearly three years. May her dear soul rest in eternal peace. On behalf of my family and on my own behalf, including all those who are reading this instalment, I send my sincere condolences to President Robert Mugabe and his family.
In his eulogy, President Mugabe made some startling yet very interesting revelations. The breath-taking revelations include the fact that the President was left to fend for the family at a tender age after tragedy struck his family. After losing his two brothers, one of them through food poisoning, the father, Gabriel Mugabe Matibiri, abandoned his family to go and settle in Bulawayo. What makes this spectacular is that little is known about who poisoned his brother Michael. This is assuming that the food poisoning was as a result of mischief and not negligence. But what is beyond doubt is that Gabriel Snr must have known who had poisoned (by negligence or mischief or both) his son for him to run away the way he did. But for a whole father to abandon his whole family under these circumstances is simply the height of cowardice and irresponsibility justifying the bitterness evident in President Mugabe's eulogy.
Having settled in Bulawayo, the Senior Gabriel is said to have been blown away by the bevvy of beauties which even President Mugabe himself testifies to. As fate would have it, Gabriel soon traded his Matibiri heart to some beauty of Tsholotsho upbringing, instantly becoming AWOL (absent without love) to young Robert and his mother, Bona. In his recollection, the President sounds frank and honest about his disapproval of his father's actions, especially the fact that he eloped and, defying African tradition, becoming the bride of Tsholotsho. "Bulawayo was fine, actually better than Harare in terms of social life. So most of the young men from different areas preferred to go to work in Bulawayo. I was not happy after he had taken his time to come back home and wrote a letter to him expressing my displeasure", said President Mugabe. "There was a good life in Bulawayo with beautiful Ndebele girls and our father had taken one. He was a carpenter in Nyamandlovu and had married a beautiful lady", he continued.
Besides the President going hysterical about Ndebele beauty, a fact even his former Prime Minister Morgan Tsvangirai can testify to, after having been tempted to relocate to the Nyathi family who fathered Loretta, he made a stunning observation. His confession that there "was a good life in Bulawayo" needs unpacking and urgently so. If during colonial rule young men from different areas preferred to go to work in Bulawayo, why are Bulawayo young men now running away from Bulawayo to work elsewhere, even across borders, often as cheap labourers? If life was good in Bulawayo during colonial regime, why does Bulawayo resemble a ghost town now? If industries in Bulawayo attracted young men from as far as Zvimba, why are they now only attracting churchmen from across Shangani who have changed them from smoking chimneys to snoring pulpits? If Ndebele women were beautiful enough to marry for keeps why have they suddenly become so cheap and easy prey that a whole Prime Minister can deposit his genetic seed and bolt?
The answer to these questions does not require rocket science. That which others built for 90 years his government destroyed in less than 30 years. At this rate, given another 60 years of rule, Bulawayo will be ruins and its beautiful women baby-making machines of northern bolting stallions. What is even more dramatic about this revelation is the fact that while the President mentions his "made in Tsholotsho" siblings David and Albert, very little is known about them. Not even a surname they answer to is unknown about them. Assuming that they are alive, and acknowledging the fact that Mbuya Bona is said to have accepted them into the family, why were they not acknowledged at their sister's funeral? If they are both late, where are their children? This mystery raises a stink to High Heavens?
Nevertheless, a more terrifying conclusion is that Gabriel Matibiri was clearly a man who invested a lot on his grudges. He clearly never forgot whoever caused the death of his son and in anger, vowed never to set foot at his village again. Is it possible Gabriel Matibiri's passive resistance somehow rubbed off to some of his children, who, once entrusted with power, evolved to become retributive justice against those that destroyed his family? If it is true, is it possible therefore to conclude that Tsholotsho and its beautiful women are the reason behind the Gukurahundi massacres which claimed over 20,000 lives? If it is true, could it be the reason why companies which attracted Gabriel to Bulawayo have suddenly relocated enmass killing the "good social life" before more young men elope to these "beautiful Ndebele women?" If it is true, is that why a proliferation of churches are sprouting in every corner and street of Bulawayo, presumably to cleanse the Bulawayo beauties of their love demons? If it is true, then those churchmen are not Priests but the 6th brigade deployed to finish off what was started by the 5th brigade. If all this is true, then Gukurahundi was not only a "moment of madness" but a "moment of mad avenging love spirits". If this is really true, then beauty that causes mass destruction of Nagasaki proportions ceases to be just beauty, but atomic beauty of nuclear proportions.
Tshilamoya Nkala is social and political commentator. He writes in his capacity
.
Source - Tshilamoya Nkala
All articles and letters published on Bulawayo24 have been independently written by members of Bulawayo24's community. The views of users published on Bulawayo24 are therefore their own and do not necessarily represent the views of Bulawayo24. Bulawayo24 editors also reserve the right to edit or delete any and all comments received.