Opinion / Columnist
In defense of the Arts, Humanities & Commercials and Matebeleland Freedom
16 Feb 2014 at 12:41hrs |
Views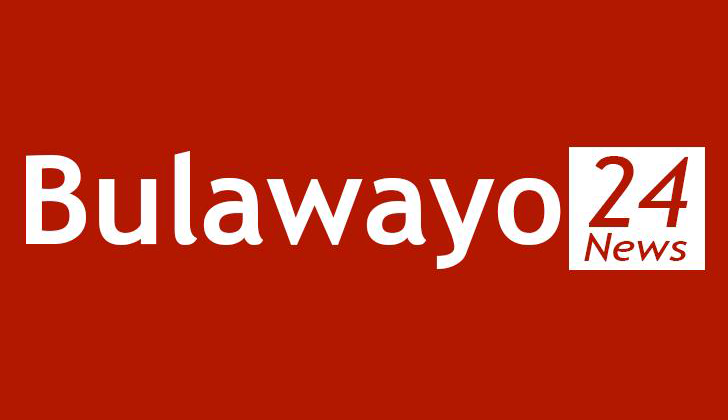 In Defence of the Arts, Humanities and Commercials - Science Not the Only Route to Success and Freedom for 'Matebeleland'
I once sat in and spoke at a major Strategic Review meeting of my two home districts of Bulilima and Mangwe (Bulilima-Mangwe) in which also sat just about all the 'Who is Who' of Bulilima-Mangwe - University Professors, Councilors, MPs, Businesspeople, Chiefs, Senior Civil Servants, etc. I made a statement in that meeting which earned me thorough uncommon condemnation from some of those in attendance.
I had proposed that instead of us mourning the high pass-rates in the Arts & Humanities and Commercials and low pass rates in the Sciences by our children, we ought to embrace that and build on the advantage that we already have in these fields.
This was after a senior education official had presented a 'State of Education in Bulilima' address, which was followed by the familiar cry, "Bulilima-Mangwe (and 'Matebeleland'), is lagging behind in the Sciences". Whole research papers have been written on this topic. It is a well-known fact that there is a cause-effect relationship between lack of access to well-equipped Sciences Schools and poor Science results in our Schools.
Why I wrote this Article?
What has led me to write this paper and restate my proposal at that Strategic Review meeting is that, once again, with the 2013 results out, we hear the cry about "poor sciences" results. This article seeks to ask and respond to the question: "Is there a cause-effect relationship between economic prosperity in Zimbabwe and good Sciences results?"
In other words, have good Sciences results of students in Mashonaland, Maswingo and Manicaland led to economic prosperity and access to economic opportunity to levels far beyond that of 'Matebeleland' [Bukalanga]? Is there evidence to suggest that people from Mashonaland are flooding our streets, banks, police stations, courtrooms, colleges and other institutions because of good results in the Sciences? Is there evidence to suggest that good passes in the Arts & Humanities by our students lead to limited access to economic opportunity and less economic prosperity?
Do all students need to pass Sciences for them to have a brighter economic future?
These are, no doubt, questions that could form a research topic for a whole doctoral dissertation. They can only be fully answered after thorough and systematic scientific research. I am therefore not pretending to be offering solid scientifically researched information, but what I believe are at least well-informed opinions.
The Arts & Humanities, Commercials and Sciences Defined
The French philosopher Voltaire once said that for us to engage in any meaningful debate, let us first define our terms. I believe his statement is in order here. As used in this article and generally accepted in Education circles, the terms Arts & Humanities refer to the following High School subjects: African Languages, English, Literature in English, History, Sociology and Bible Knowledge. Commercials refers to such subjects as Business Studies, Commerce, Economics, Accounting, Geography and Maths. (The last two, Maths and Geography, are also classified as Sciences.) The term Sciences generally refers to Physics, Biology and Chemistry.

The Wide Career and Development Options Presented by the Arts, Humanities and Commercials
Just as I spoke at that Strategic Review meeting, I did speak again in a Staff Development meeting of a major High School in Bulilima-Mangwe arguing that there is a need to stop the attitude that says Sciences are somehow more important than Commercials and the Arts & Humanities, and that they are for the most brilliant of students. I argued that this is one of the reasons why we get poor results as a region. Our schools spend tons of money trying to develop our Sciences capabilities and in the process neglecting the Arts & Humanities and Commercials (which tends to benefit students from Mashonaland mostly as they would have had better access to Science education at an earlier level than our own).
Our brilliant students, who would have lacked good Sciences backgrounds from Form One, are shepherded into Sciences Classes, inaccurately told that Arts & Humanities and Commercials are for the less brilliant. At the end of the day, they produce mediocre results, and the students from Mashonaland, owing to better Sciences backgrounds, come out at the top of the class. We then continue to mourn the state of affairs, and keep wishing our children had better and earlier access to superior Science teaching Schools.
What we are not asking ourselves is: "Are the superior Sciences results of students from Mashonaland giving them any greater competitive advantage insofar as access to economic opportunity is concerned?" Can we really say that they are finding jobs - becoming police officers, courtroom employees, journalists, bank employees, civil servants, etc - because they have passed Sciences better than us?
Surely, there must some other reason better than that!
I say the above because most of the jobs that we have in Zimbabwe, especially in the Civil Service, require not a Sciences background, but the Arts & Humanities and Commercials background. We therefore cannot claim that people from Mashonaland are getting better access to job and economic opportunities because of superior results in the Sciences.
In fact, we have seen some of their most senior folks, highly educated and holding Doctorates in the Sciences (e.g. Dr. Simba Makoni - PhD Chemistry and Professor Arthur Mutambara - PhD Robotic Science) 'vigoroning' (crowding) disciplines that ordinarily require backgrounds in the Arts & Humanities and Commercials. And that is a common trend, not isolated incidents. That should be evidence that Sciences, whilst worldwide they help nations succeed, that is not necessarily the case in Zimbabwe.
Lessons from the Jews - If Closed Out of the Sciences, Dominate Commerce, the Arts & Humanities
In his highly criticized The International Jew, Henry Ford (or Dearborn Independent writers), made a very interesting statement about Jews. He wrote:
The Jew is the world's enigma. Poor in his masses, he yet controls the world's finances. Scattered abroad without country or government, he yet presents a unity of race continuity which no other people has achieved. Living under legal disabilities in almost every land, he has become the power behind many a throne … The single description which will include a larger percentage of Jews than members of any other race is this: he is in business. It may be only gathering rags and selling them, but he is in business. From the sale of old clothes to the control of international trade and finance, the Jew is supremely gifted for business. More than any other race, he exhibits a decided aversion to industrial employment, which he balances by an equally decided adaptability to trade. The Gentile boy works his way up, taking employment in the productive or technical departments; but the Jewish boy prefers to begin as messenger, salesman or clerk -- anything -- so long as it is connected with the commercial side of the business."

Jew Nachman Heller (quoted in When Victims Rule: A Critique of Jewish Pre-eminence in America) makes a statement in accord with The International Jew. He wrote:

"Jewish intelligence, integrity and intellect, as a matter of record, predominates in all branches of scientific discoveries, modern advancements and commercial enterprises, in all parts of the world, swaying destinies of various people and conducting the affairs of numerous nations, guiding opinions, and sentiments in the press, pulpit, rostrum, cathedra, reducing or increasing the instrumentality of exchanges, bourses, money markets and financial operations…"
A lot of research has been done on the Jewish race in a bid to explain its achievements and dominance of the world in Commerce, Finance, the Media, Politics, the Arts and Academia. Whilst explanations may differ, what is agreed upon is that yes, the Jew dominates the said disciples the world over. From Antwerp to Wall Street to Hollywood to the White House, it is the Jew's view that tends to predominate. How the Jew attained this position is beyond the scope of this article to address.
What I want us to do is to learn from the International Jew. As any sufficiently perceptive person can decipher, the disciplines that the Jews control are those that literally decide the destiny of nations. The Jew predominates in shaping the cultures and worldviews of whole nations through his control of the movie, music and theater industry; he controls world finance and trade; he shapes whole people's worldviews through his brilliant literary works and dominance of academia; he is behind many a throne through his control of the Courtroom, the Media and Legislative Halls and Assemblies. (In most of the cases, he remains behind the scenes.)
What stands out clear is that only until recently, the Jew did not control the world because of his command of the Sciences, but because of his superior command of the Arts & Humanities and Commercials. A look at the disciplines listed above shows that they require the Arts & Humanities and Commercials as entry requirements in the Universities, not Sciences.
The question is: if we have so great an opportunities that we can pursue with good passes in the Arts & Humanities and Commercials, why do we waste time mourning "poor Science schools and results" instead of building on the competitive advantage that we already have? Should we be mourning that our children are failing to enter the National University of SCIENCE and TECHNOLOGY (NUST), or should we demand that forthwith NUST, Lupane State and the upcoming Gwanda State University all open strong Arts & Humanities and Commercials Departments?
Why are these universities not opening these Faculties so that our children, with good passes in the Arts & Humanities and Commercials, can go and study Law, Political Science, Public Administration, Business Administration, Local Government, African Languages, Theater, Economics, Finance, Marketing, Human Resources Management, Literature, etc instead of having to travel to Harare for UZ or Gweru for Midlands State or Maswingo for Great Zimbabwe University?
Is it by coincidence or design that we have Arts & Humanities schools and yet Sciences Universities?
Surely, now is the time for change. It is time that we rallied together and instead of seeing the Arts & Humanities and Commercials as inferior, we see a competitive advantage in and build on them. It may just be that by so doing, we will go on to produce the most Honors, Masters and Doctoral Graduates in Law, Political Science, Public Administration, Local Government, Economics, Finance, the Arts & Theater, Business Administration, etc.
This will give us nearly unbridled dominance in the Courtrooms, Parliament Halls, City Council Halls, Media & Entertainment Houses, the Stock Exchange, Boardrooms, etc, and that may just be our first and major step to our FREEDOM. Ask the Jew and he will tell you that despite having being closed out of Science education in anti-Semitic Europe, he has managed to be the power behind many a throne, a bourse, a media house, etc. So, whilst we work on developing Science Education and Vocational-Technical Education in Bulilima-Mangwe and 'Matebeleland', let us be building on the competitive advantage that we already have.
Ndaboka imi N'Kalanga, ndikwala ndili kunzi-nkulu we Bulilima-Mangwe. Banhu ndiswi. Ndaaa
---------------------
Ndzimu-unami Emmanuel Moyo is a justice and language activist who currently teaches 'A' Level Business Studies in a major Bulilima-Mangwe High School and is writer of the book, Lushanduko: The Renaissance of Bukalanga, previously titled The Rebirth of Bukalanga.

Source - Ndzimu-unami Emmanuel Moyo
All articles and letters published on Bulawayo24 have been independently written by members of Bulawayo24's community. The views of users published on Bulawayo24 are therefore their own and do not necessarily represent the views of Bulawayo24. Bulawayo24 editors also reserve the right to edit or delete any and all comments received.